Red and yellow brushstrokes sweep across faces and hair. Glittering fabric sparkles against blocks of purple and blue. Colourful spheres balance in mid-air. These are portraits by Los Angeles-based Djeneba Aduayom, whose mixed-media practice sees abstract forms cut and paste into new configurations.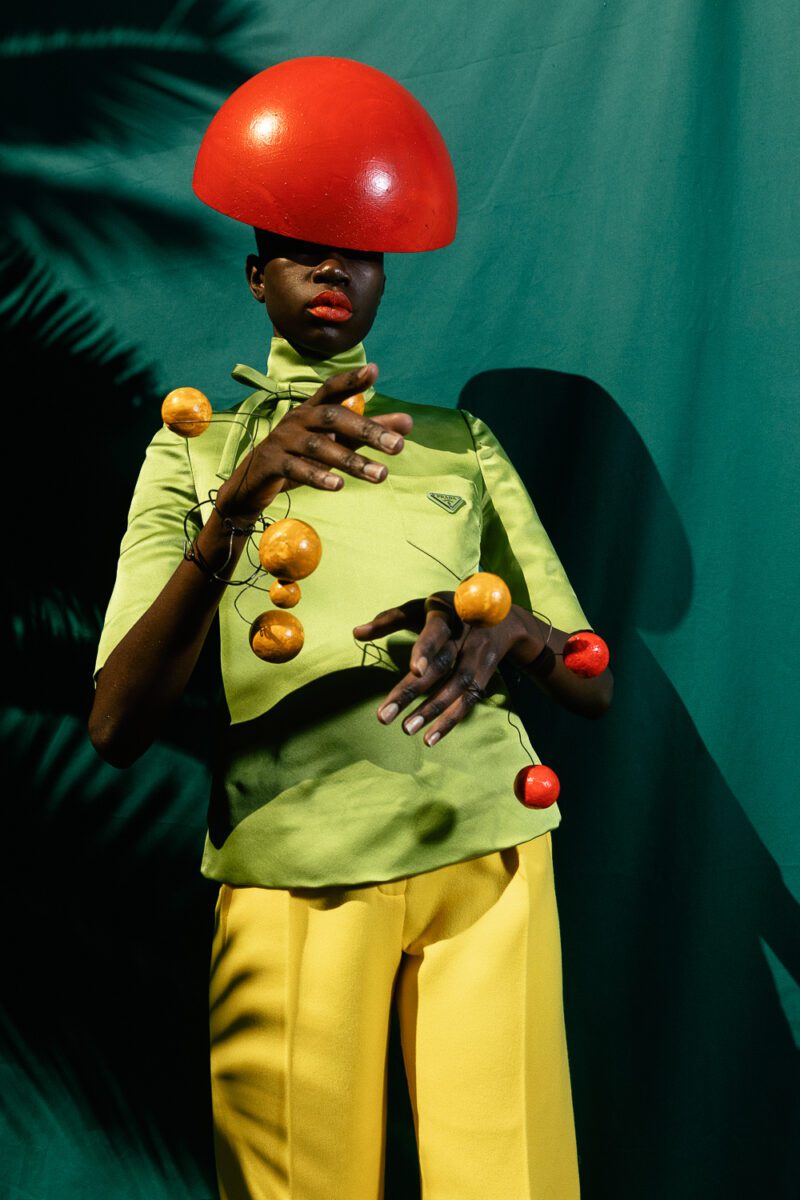 Aduayom has a background as a successful professional dancer – travelling internationally to perform. In the featured images, she finds a new way to express this "love of movement and emotive performance", whilst drawing on her French, Italian and African heritage.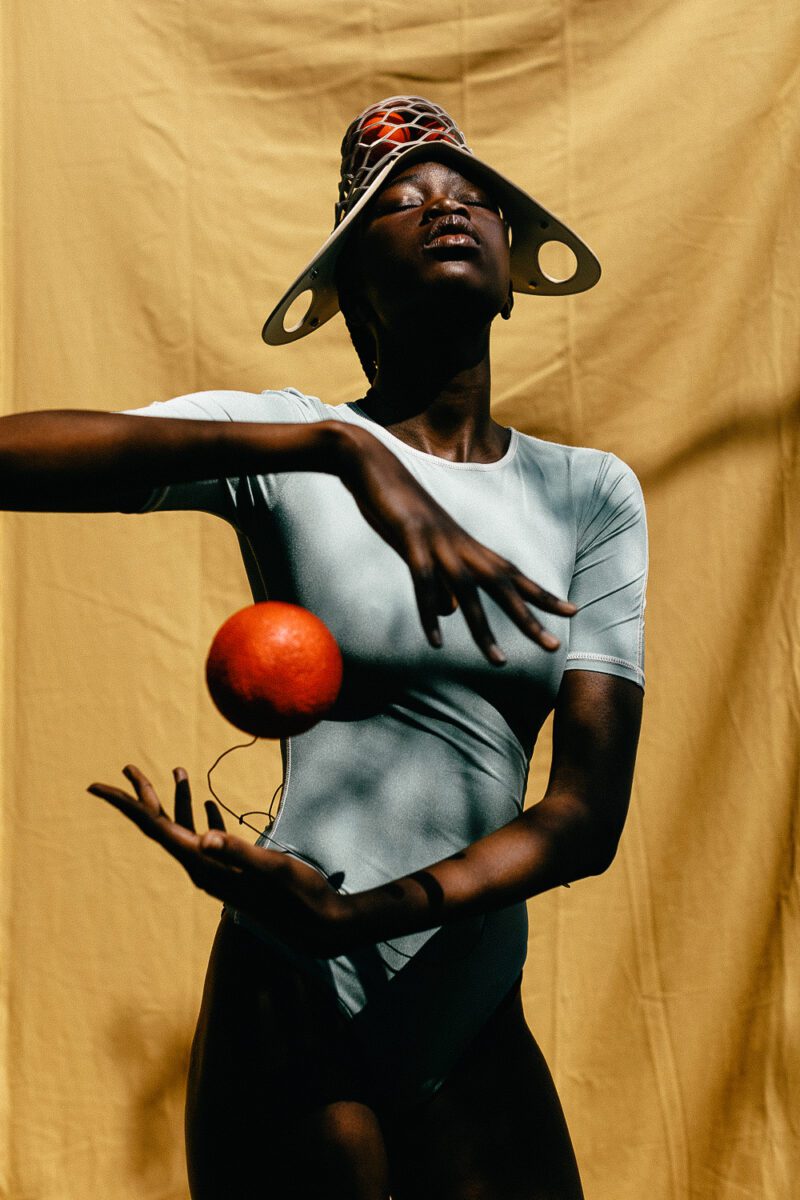 The resulting works are bright and multi-layered. Vibrant primary colour palettes and geometric shapes draw the eye, whilst paint splatters and textured materials give the portraits three dimensions. Elsewhere, models are shown wearing sculptural costumes, with balls balancing on wires like mobiles.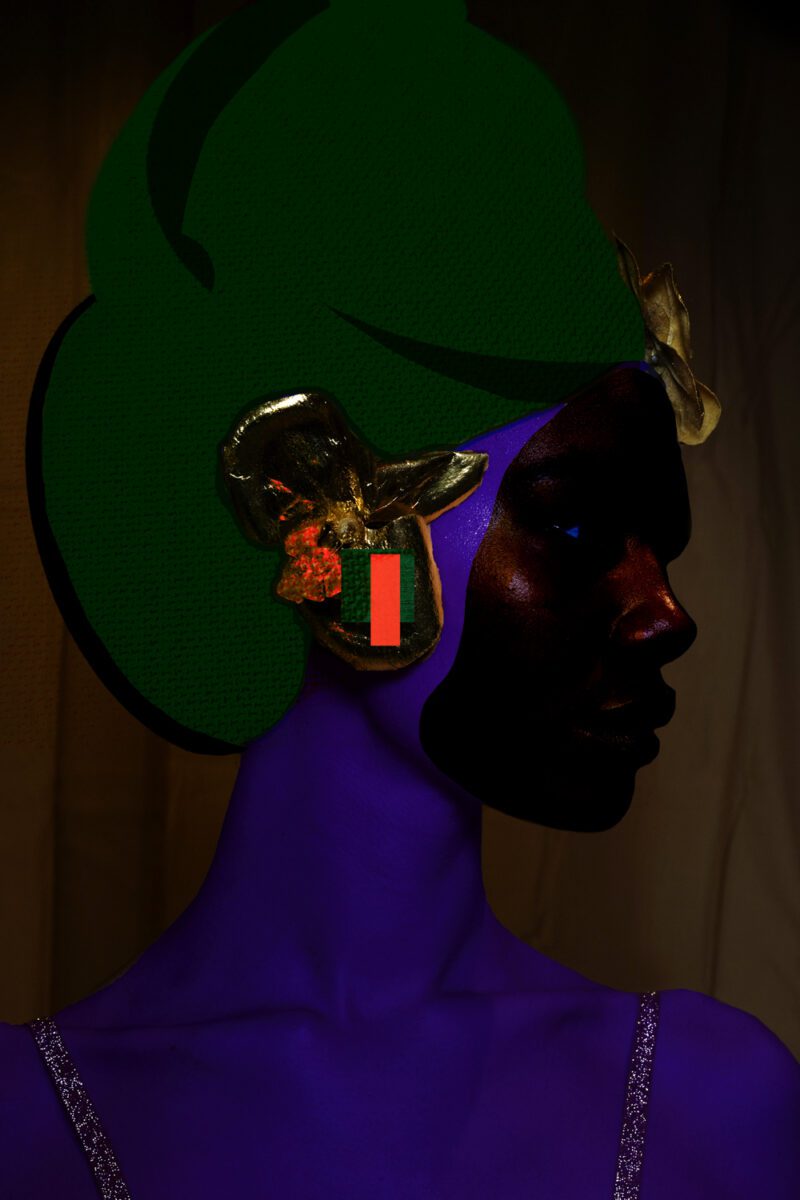 Aduayom is an award-winner, recognised by New York Times Magazine and International Center of Photography (ICP). In 2021, she was selected for The New Black Vanguard: Photographs Between Art and Fashion at Les Rencontres d' Arles, France, as well as ICP's show INWARD: Reflections on Interiority.
---
djeneba-aduayom.com | @djeneba.aduayom
Words: Eleanor Sutherland
---
All images by Djeneba Aduayom.