Belgian photographer Greet Van Hootegem mostly shoots landscapes, mixing travel with a fine art sensibility. Most recently, she spent five weeks in South America, moving through Peru, Bolivia and the north of Chile.

Van Hootegem roamed the desolate desert lands, revelling in the subtle textures of mountain formations, lone huts and empty roads. Singular street lamps bend over the ground like a blade of grass – a small sign of life popping up from the barren ground.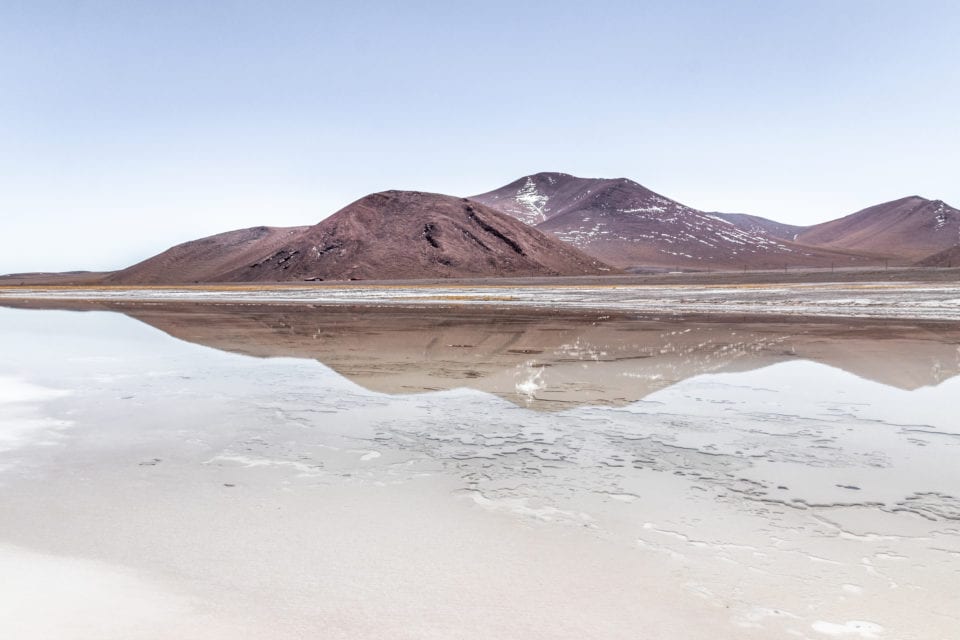 The images are tranquil, asking the viewer to gaze upon undulating rock as it crests from the ground. There is a sense of wonder and treasure in the delicate pastel tones. These largely untouched areas are to be preserved and revered for their hypnotic minimalism and slow, cascading silhouettes.
Credits:
1. Driving through the Desierto Salvador Dali.
2. Home in Andalusia.
3. At the bottom of the Cerro Blanco, Nazca, Peru.
4. Salar de Maricunga, 3,700m above sea level. Nevado Tres Cruces National Park in the Atacama Region of Chile.
All images courtesy of Greet Van Hootegem.