The Memphis Design Collective existed for only six years: from 1981 to 1987. Yet, the group broke new ground, becoming synonymous with clashing colours, geometric shapes and bold patterns. Iconic objects from the period include Ettore Sottsass' Carlton bookcase – since collected by the likes of David Bowie, Karl Lagerfeld and Cara Delevingne. Tekla Evelina Severin is a Stockholm-based colourist, designer and photographer. She is a collaborator with Vogue Brazil, IKEA and Levi's, and is known for seeking – and finding – lines, shapes and palettes within her surroundings. In the kitchen, for example, black and white stripes pop against terracotta surfaces. Outdoors, pastel pinks collide with mustard yellows, casting shadows in the blazing sun. Elsewhere, red and purple archways lead to abstract destinations. Cubes and spheres draw the eye, whilst figures stand
within carefully curated mises-en-scène. teklaevelinaseverin.com.
---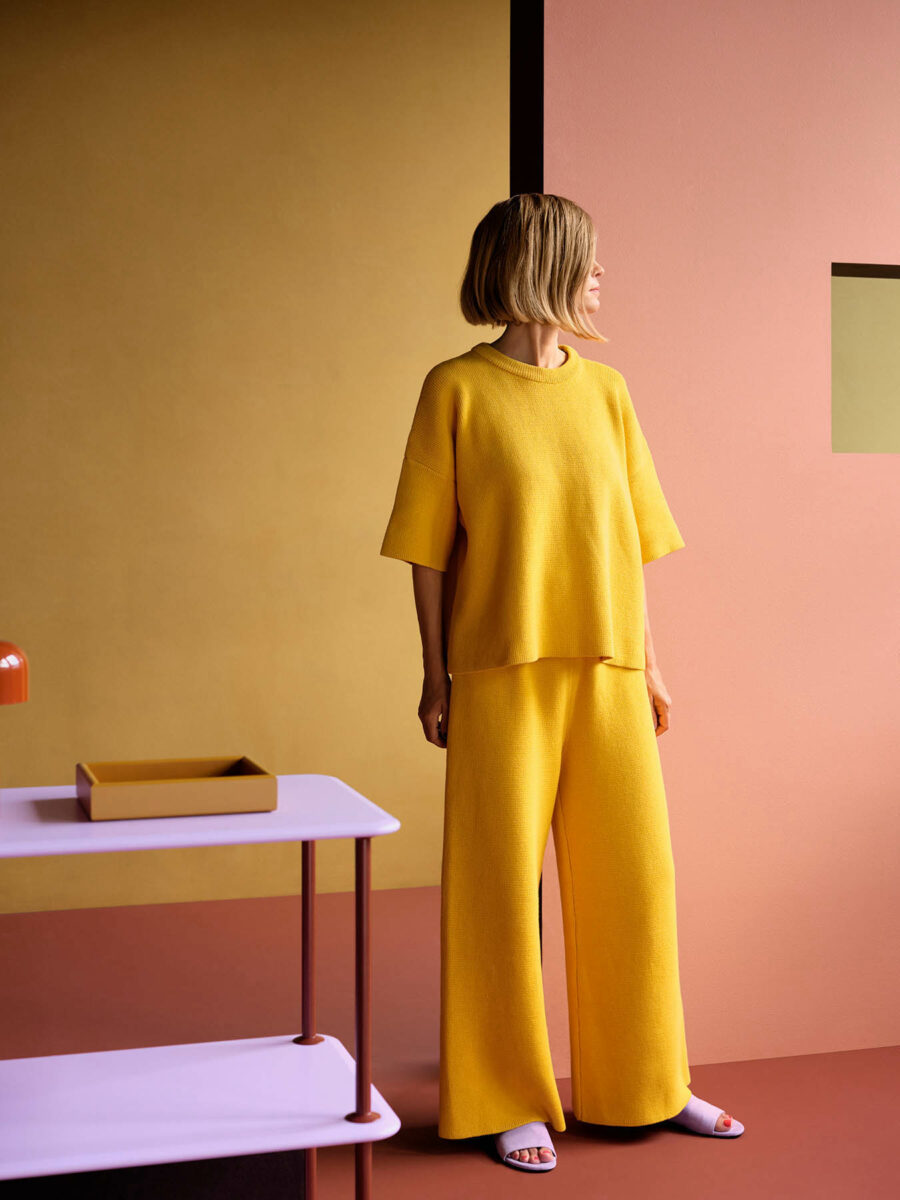 ---
Image Credits:
The very simple teklan edition. Design, Set Design & Styling: Tekla Evelina Severin. Photo: Fredrik Bengtsson, (2021).
Tarkett Concept Design. Styling: Tekla Evelina Severin, (2020). Image Credit: Tekla Evelina Severin and Gabriel Söderbladh.
Montana: The Teklan Free Edition. Set design & Styling: Tekla Evelina Severin, (2020). Photo: Yellow studios / Mikkel Mortensen.
Teklan Mix x Heymat. Direction & Styling: Tekla Evelina Severin, (2020). Photography in collaboration with Gabriel Söderbladh.