Thailand's colour-drenched architectural landscapes are the subject of Wuthipol Ujathammarat's Urban Mess series. Taken in Bangkok, the vibrant images present the city's floodlights, security cameras and fire escapes as never before. Bright sunlit buildings pop with candy palettes; everyday objects are transformed.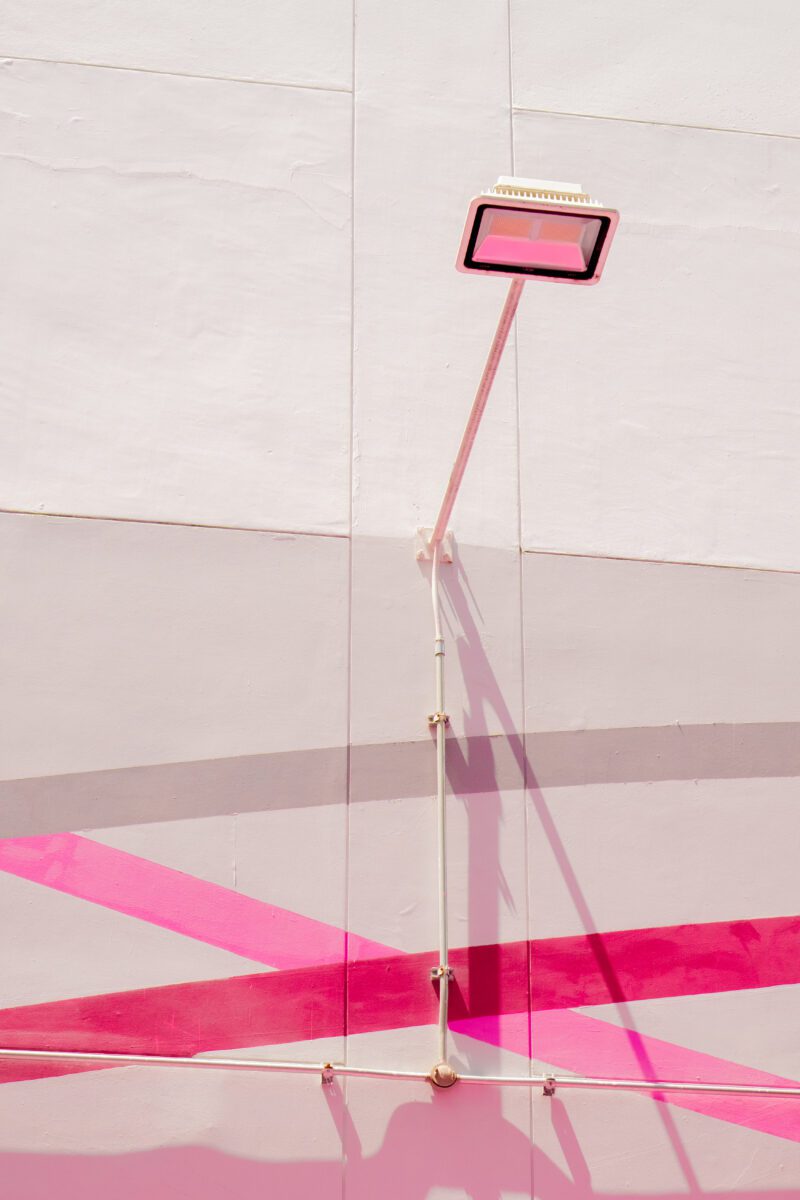 To create these works, Ujathammarat zeroes in on distinct aspects of the urban environment: what the photographer calls "eerie details… alien to their surroundings." These include surprising colour combinations, unusually placed objects and striking artistic designs. The results are almost hyperreal.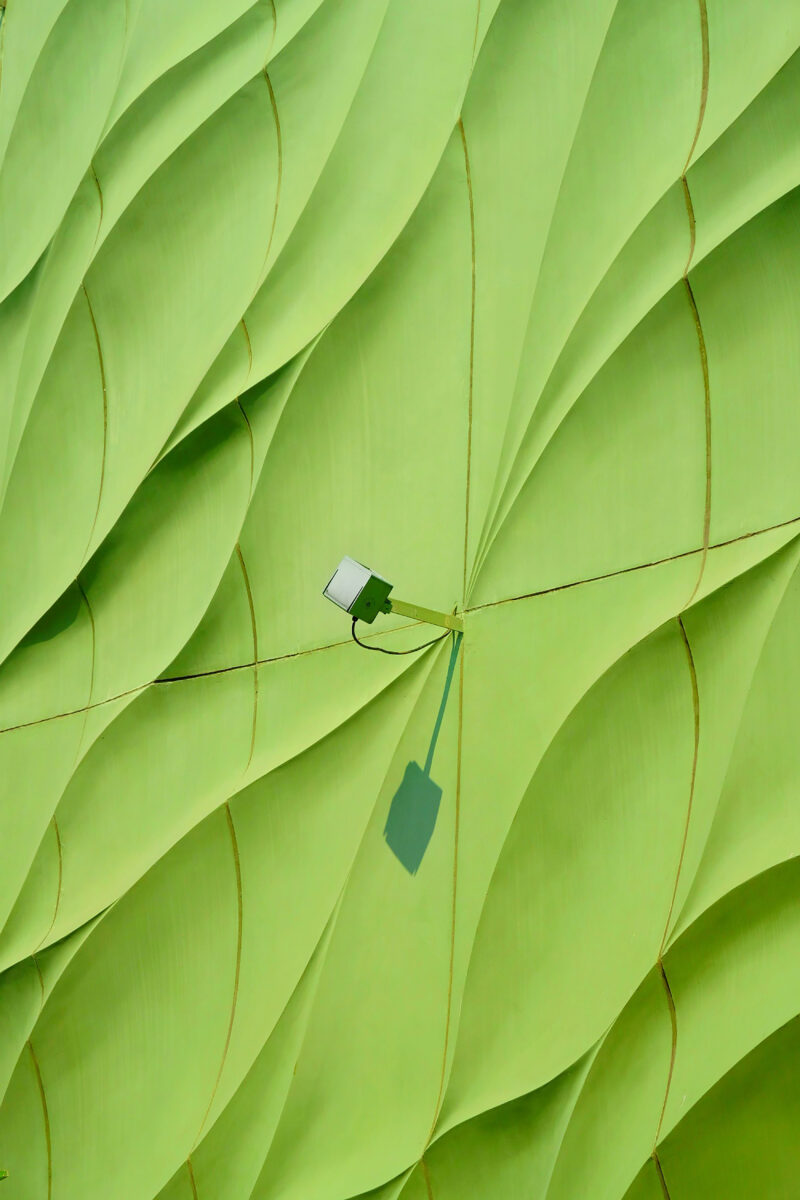 In one image, rainbow stripes work their way up a building towards the clear blue sky. In another, lime greens walls undulate and ripple – taking over the entire frame. Squares of pink, blue and coral appear on facades like pixels, whilst intricate orange balconies look down on the city below.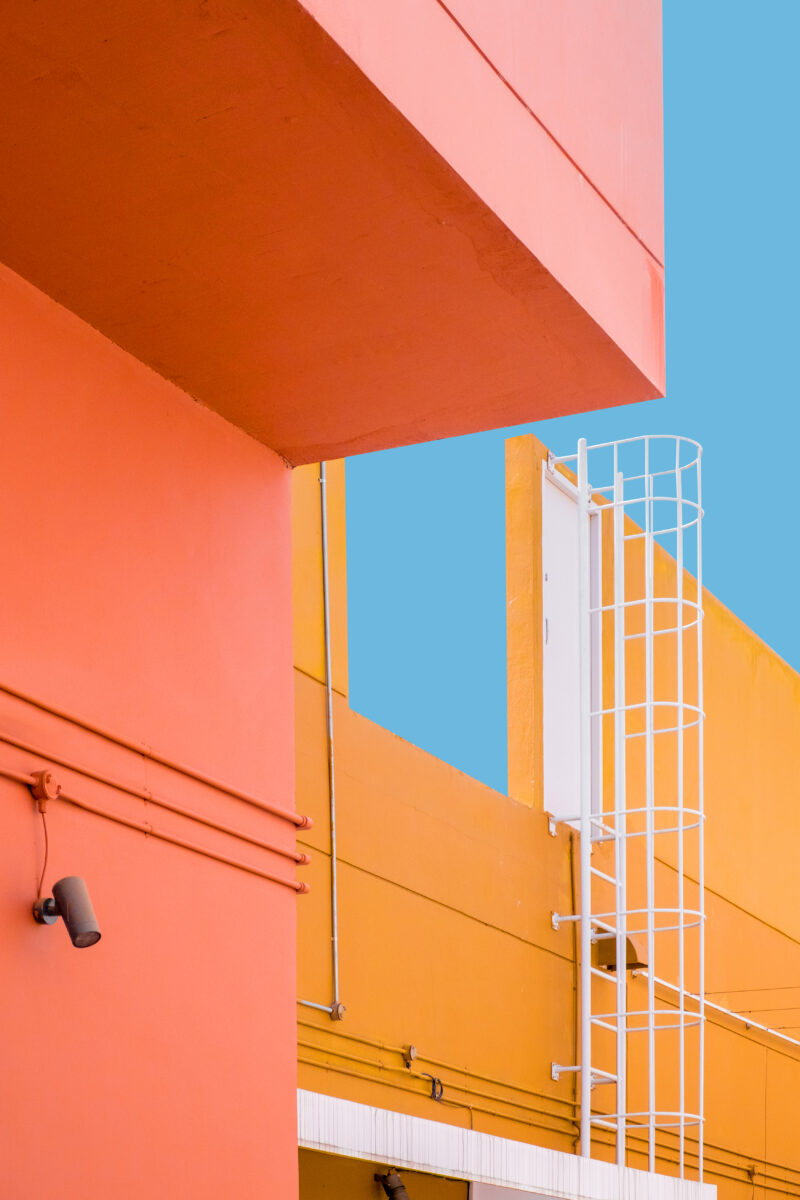 As a graphic designer, Ujathammarat demonstrates a keen eye for detail and composition – whilst being drawn to geometric shapes, layers of colour and intriguing textures. The result, in the artist's words, is "dazzling tonal disorder": playful and cheerful abstract worlds, bathed in sunlight.  
---
@aperturebroughtmehere
wuthipoldesigns.com
Words: Eleanor Sutherland
---
Image Credits: Wuthipol Ujathammarat
1.  Siam Square, Bangkok, Thailand (2020)
2. Jindaporn Kindergarten, Bangkok, Thailand (2022)
3. Paradise Park, Bangkok, Thailand (2022)
4. Sukcharoenphon Apartments, Samutprakarn, Thailand (2021)
5. Central Village, Samutprakarn, Thailand (2022)
6. EmQuartier, Bangkok, Thailand (2020)