René Burri (1933-2014) was an innovative photojournalist. The Swiss artist captured some of the most influential personalities and significant social events of the late 20th century. But who was the man behind the lens? Musée de l'Elysée, Switzerland, explores a mountain of unpublished material, previously hidden away in family archives and the Magnum Photos collection. Documents, contact sheets, films, watercolours and notebooks – created by and about the practitioner – reveal a complex timeline. The publication and exhibition, titled Explosions of Sight, offer an intimate portrayal of the artist – inviting visitors to negotiate how photography impacts perceptions of the past.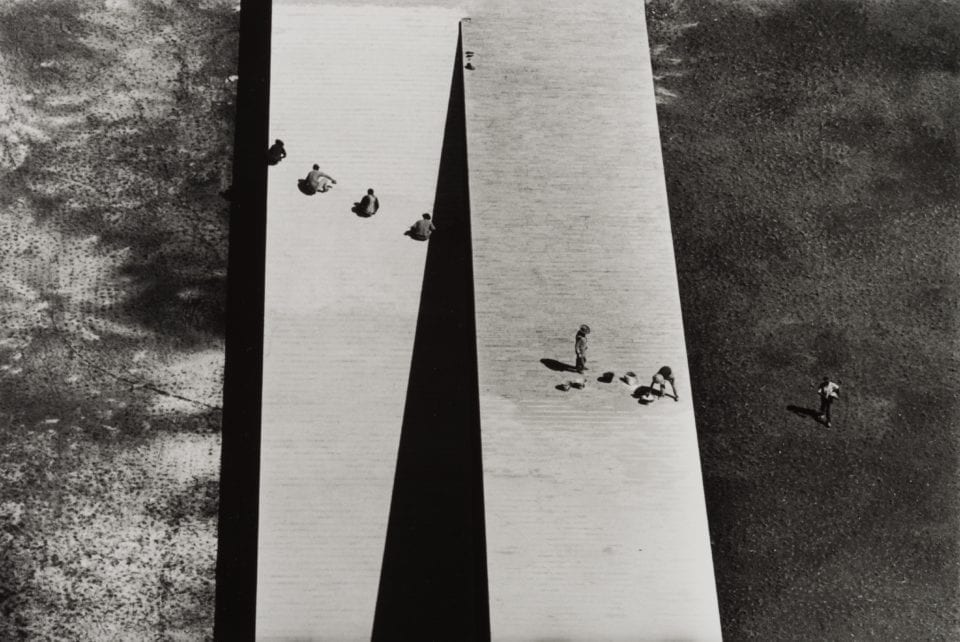 The artist's personal possessions are positioned alongside his multifaceted pictures. These materials encourage audiences to question how Burri's personal feelings and thoughts influenced his stylistic choices – moving beyond the surface. During his career, the artist travelled across the globe, creating surreal portraits with inventiveness and curiosity. Hidden interactions and moments of stillness are revealed in bustling urbanised environments. Skewed angles, natural symmetry and saturated colour highlights the hand of photographer, who presented the world as energetic and full of mystery. Co-curator Marc Donnadieu states: "[he] was always driven by an irrepressible zest for life and a thirst for discovering the universe, but especially by an acute awareness of the ebb and flow of things… each frame within the image confers an original and personal perspective on what is portrayed."
The collection demonstrates a desire to record human interactions and activities amongst markers of development – including architecture and transport. Featured above, Quatre hommes sur le toit, Sao Paulo, 1960 portrays four suited men walking across the roof of a concrete high rise. Rows of queuing vehicles and people in the background merge into smog laden skyscrapers. The photojournalist took the image from a height. He is both active and passive in its construction – observing from afar yet curating the scene through framing and contrast. This approach is found throughout his portfolio, which continues to influence wider understandings of late 20th century life around the world. 
Discover the museum's online resources here.
Lead Image: René Burri, Quatre hommes sur le toit, São Paulo, Brésil, 1960. © René Burri / Magnum Photos. Fondation René Burri, courtesy Musée de l'Elysée, Lausanne.
2. René Burri, Brasilia, Brésil, 1960. © René Burri / Magnum Photos. Fondation René Burri, courtesy Musée de l'Elysée, Lausanne.