During 5-6 May 2022, the Aesthetica Future Now Symposium brings together key arts institutions, galleries and artists for discussions surrounding the most pressing issues from our creative industries, as well as networking and portfolio reviews. Here, we highlight five talks from cutting-edge artists and curators. These sessions tap into the relationship between digital art and the climate, whilst explaining the fundamentals of NFTs and blockchain.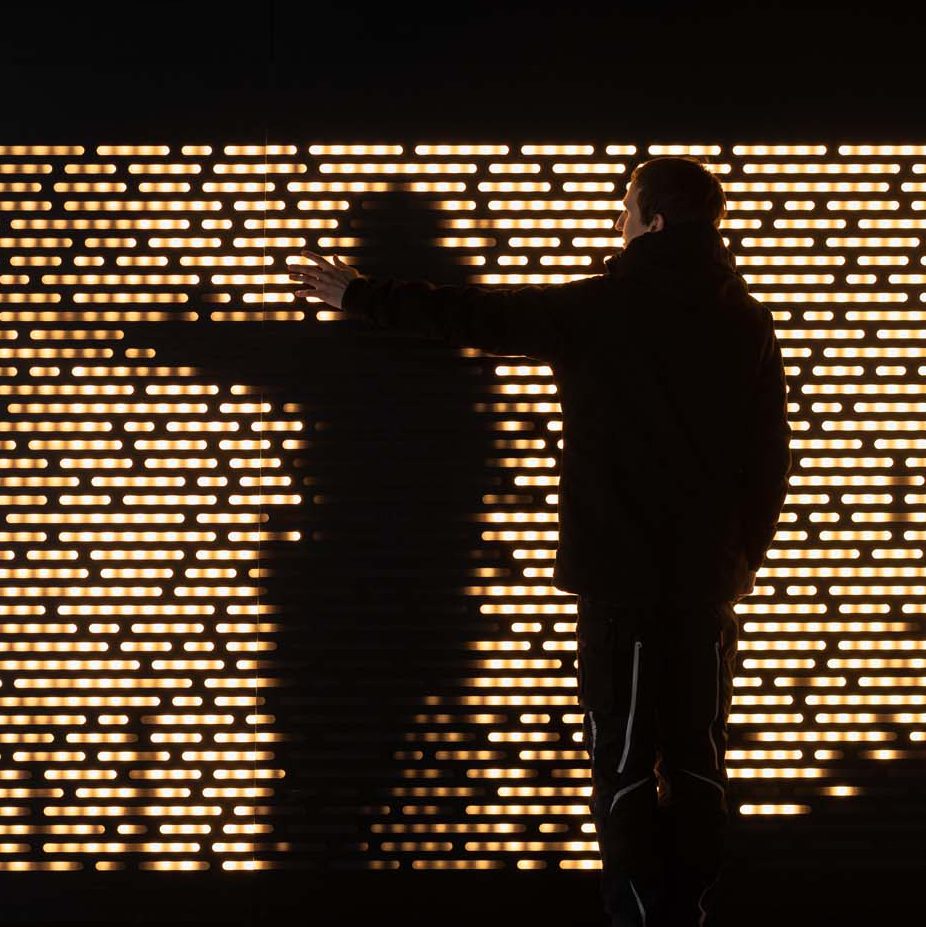 What is Experiential Art? | Jason Bruges Studio, 6 May
"Experiential Art" is increasingly appearing in public spaces. From architectural-scale interventions to dynamic installations, these artworks offer new modes of storytelling across wide-ranging settings such as hotels, universities, hospitals, parks and museums. Jason Bruges Studio has become a pioneer in this field – paving the way for a new genre through robotics, generative algorithms and spatial recognition.
---
Can Art Really Help? Empathy and the Climate Crisis | Barbican Centre, 6 May
It is generally accepted that we are living in a new geological epoch: the Anthropocene. We are rapidly heading towards shifting degrees of warming, each with their own devastating effects at each threshold. But can art truly help? A new show at Barbican, London, presents radical visions and possibilities for the future of all species. Curator Luke Kemp examines the role of interactive and immersive installations.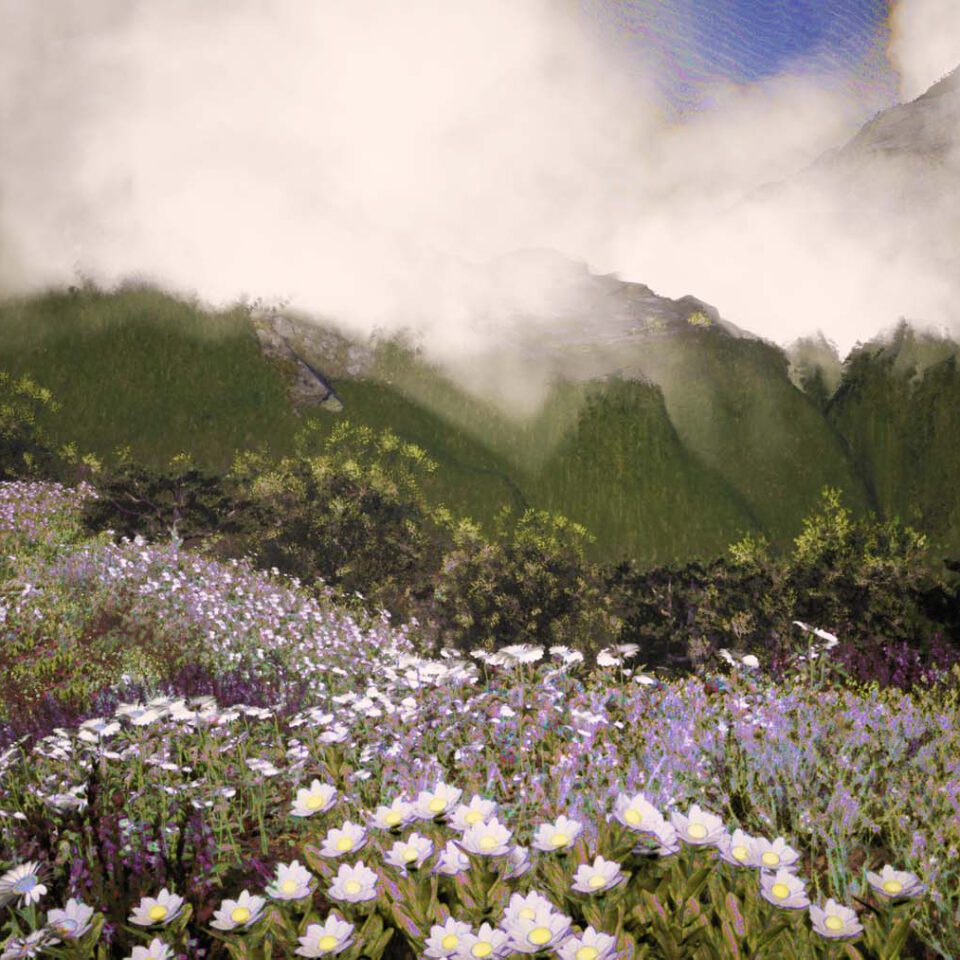 What is a "Better" World? | Alexandra Daisy Ginsberg, 5 May
Habitat loss, pesticides, invasive species and carbon burning are causing a terrifying decline in pollinator populations around the world. Plants are vital to the survival of life on Earth. Dr Alexandra Daisy Ginsberg has spent over 10 years examining our fraught relationship with nature and technology, combining the fields of artificial intelligence, synthetic biology, conservation and biodiversity.
---
Interrogating Expanded Realities | Baff Akoto, 6 May
Baff Akoto's recent practice has focused on the potential of Virtual and Augmented Reality technologies to interrogate how the digital revolution might avoid the same prejudices, exclusions and inequalities which arose from our industrial and colonial eras. Akoto will discuss this, considering how contemporary technology can provide new perspectives on transnational, post- and neo-colonial identities.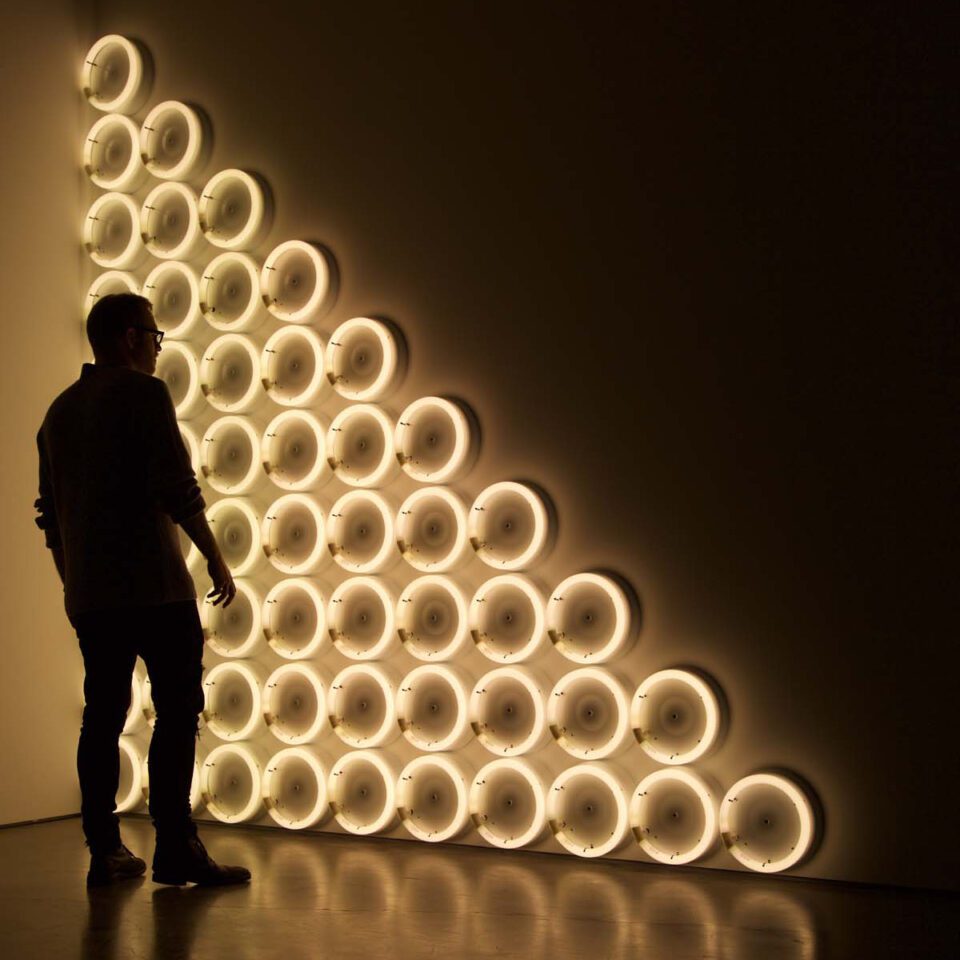 Create Your Platform: NFTs and the Future of Blockchain, 6 May
Over the last couple of years, NFT exhibitions have sky-rocketed. Avatars are now set to sell for millions at Christie's, with the most expensive NFT artwork valued at over 90 million dollars, just under a quarter of the price of a Leonardo Da Vinci. But what are these non-fungible platforms, and how can they be used by emerging artists? Robert Norton, CEO and co-founder of Verisart, joins us to discuss blockchain.
---
This year's Future Now Symposium takes place 5-6 May in York, UK and online via Live Stream.
Running alongside the talks programme are further opportunities: portfolio review sessions, refreshments, film screenings and drinks receptions. Click here to book your tickets.
---
Image Credits:
1. Previous work by Marshmallow Laser Feast; Observations On Being, Coventry City of Culture 2021. Installation image of We Live in an Ocean of Air. Photo by David Levene.
2. Courtesy Jason Bruges Studio
3. Resurrecting the Sublime, 2019 Christina Agapakis of Ginkgo Bioworks, Inc., Alexandra Daisy Ginsberg & Sissel Tolaas, with support from IFF Inc.
4. Courtesy Unsplash