Gábor Molnár's digital collection evokes wooden building blocks – featuring an arrangement of shapes within architectural spaces and natural landscapes. Squares, circles and triangles stack and intersect with one another, resulting in satisfying configurations of soft pastels, cool blues and warm earth tones.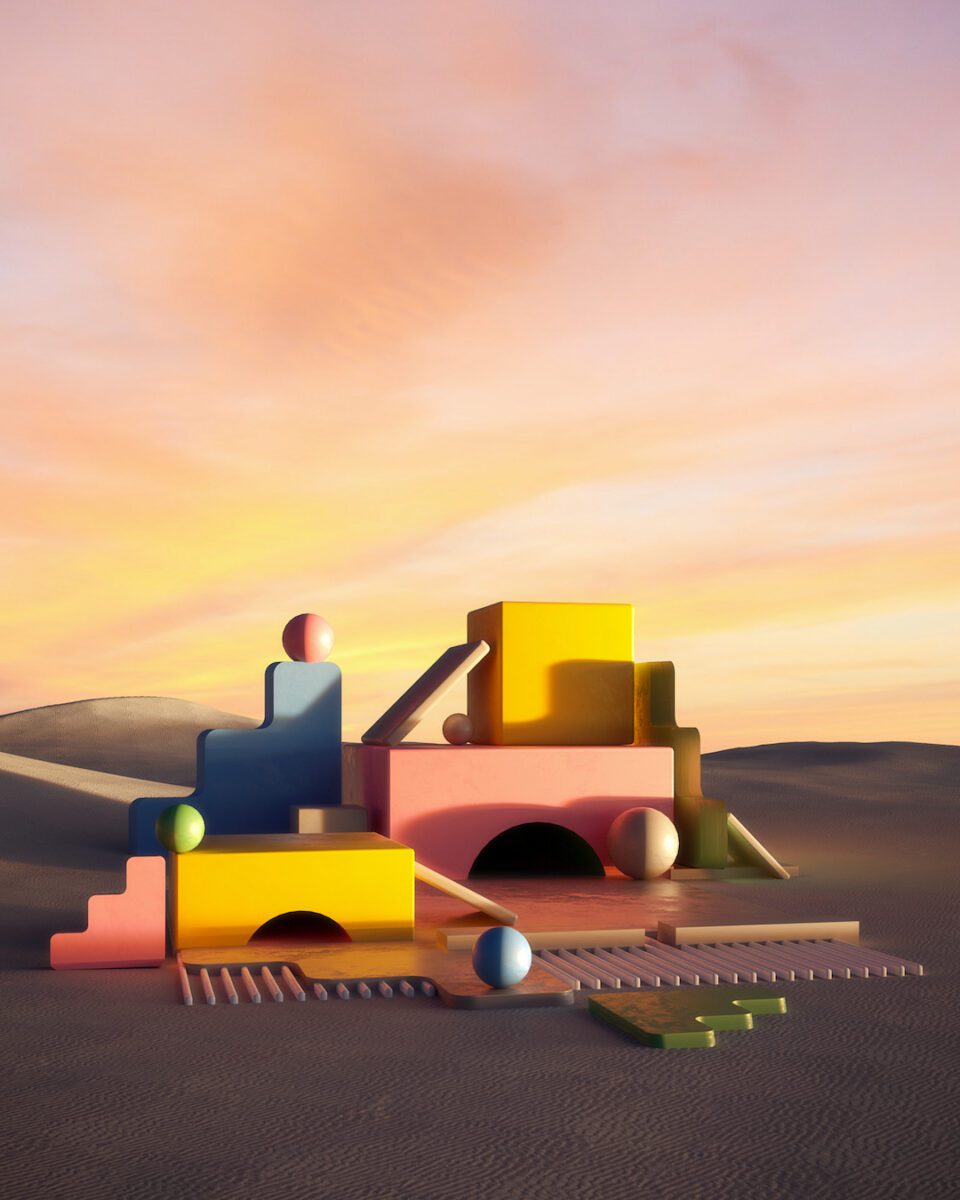 "The primary objective of the project is to create a tranquil and calming composition that evokes a sense of serenity and relaxation," the designer explains. "The shapes and colours are thoughtfully arranged to create a sense of balance and harmony, with each element complementing and enhancing the others."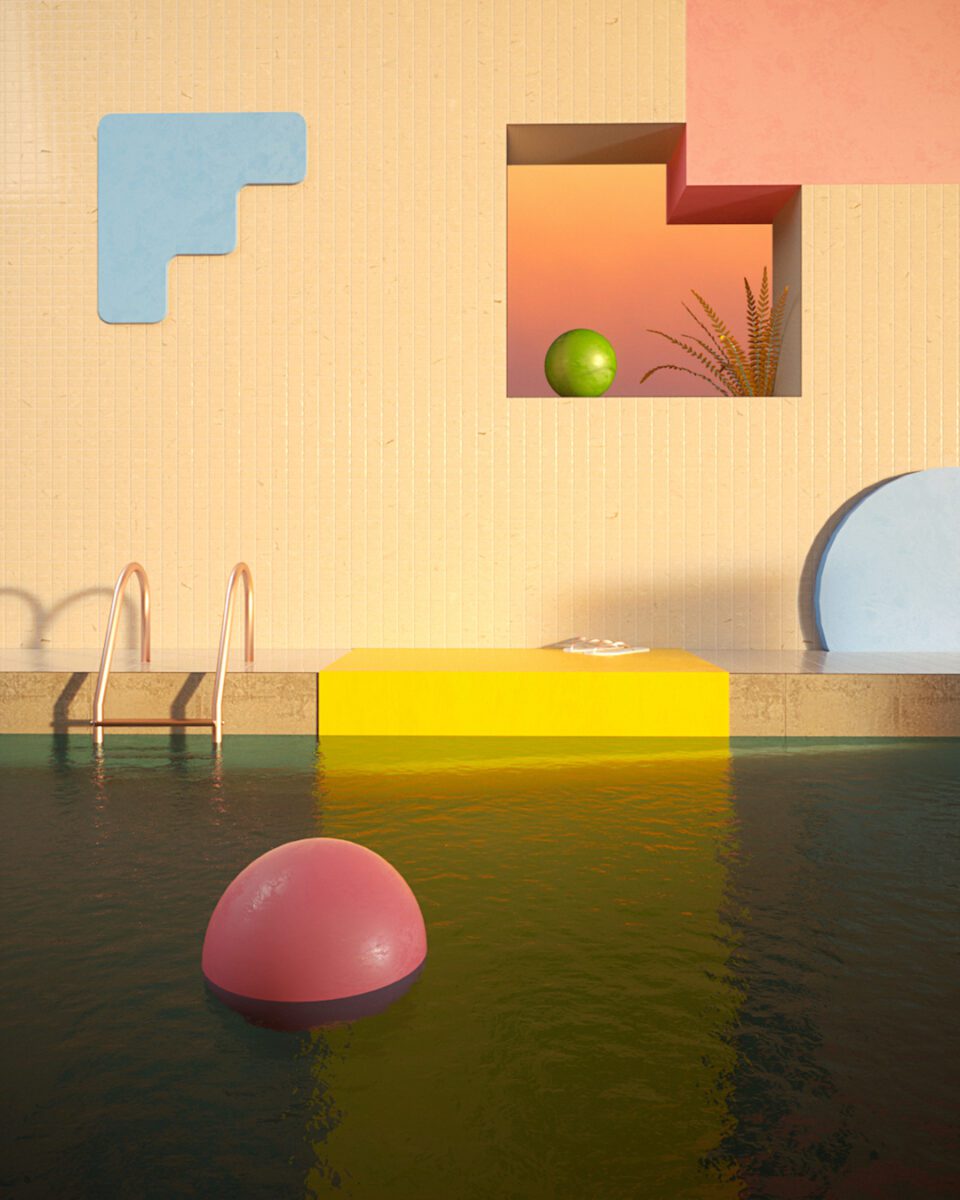 Whilst the means of production may be new – Molnár used Cinema 4D, Octane Render and Photoshop software to create this series – the concept remains timeless. From to Suprematism and De Stijl to the Bauhaus, artists continue to return to the classical tenets of geometry, equilibrium and stability.
---
@dformer | gabormolnardesign.com
---
All images courtesy Gábor Molnár.