Colour Field Painting emerged in the 1950s and was characterised by large areas of a single colour. The term was originally applied to American abstract expressionist painters such as Mark Rothko, Barnett Newman and Clyfford Still, known for their expressive block-style forms. The movement then went on to encompass other pure abstract artists such as Helen Frakenthaler and Morris Louis. Painters like these focused on flat space, using techniques such as pouring oil and soaking canvases to create a luminous, colour-washed effect, distinct in its pigment and textures. As Tate explains, the new movement eliminated any traces of "emotional or mythical content." Instead, pieces relied on real and concrete compositions. Today the question arises – what happens when we apply Colour Field to the contemporary world? How does the process of painting transform in the digital age? What role does technology play in art?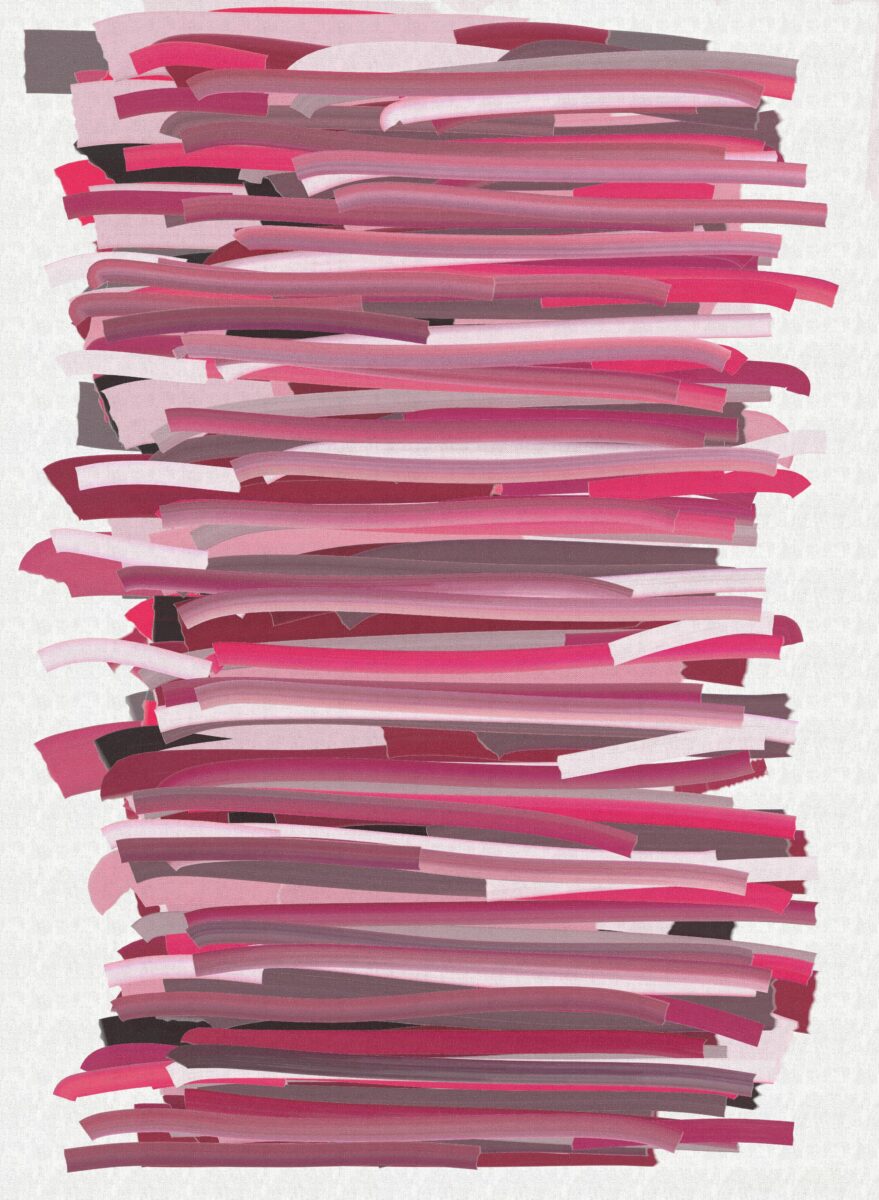 The result finds ground in Eric Sanders' (b. 1963) exhibition at Los Angeles-gallery Eastern Projects in Chinatown, from 9 September, to the end of the month. The Philadelphia-born artist employs a distinct approach toward image-making, combining geometric abstraction with playful exuberance. Sanders follows the process of automatic drawing, a method used by artists such as Jackson Pollock, and even psychoanalyst Sigmund Freud. Here, the hand is allowed to move randomly across the paper, in a means to uproot the unconscious. In Abstract #16 for example, viewers are immersed in waves of dotted light, reminiscent of Yayoi Kusama's hypnotic mirror landscapes. Elsewhere, solid shapes in Linear Valentine's Day and Fried Egg layer together in a jungle of coalescing structures. Rows of pink and red strips weave over each other, like strawberry laces, as if to compose a censored love letter. Elsewhere, pieces such as Bull Dog in a Fight stand out for their abrasive, striking style, much like a twentieth century German woodcut. Monochrome angular marks draw out a sense of commotion in what appears to be a heightened moment.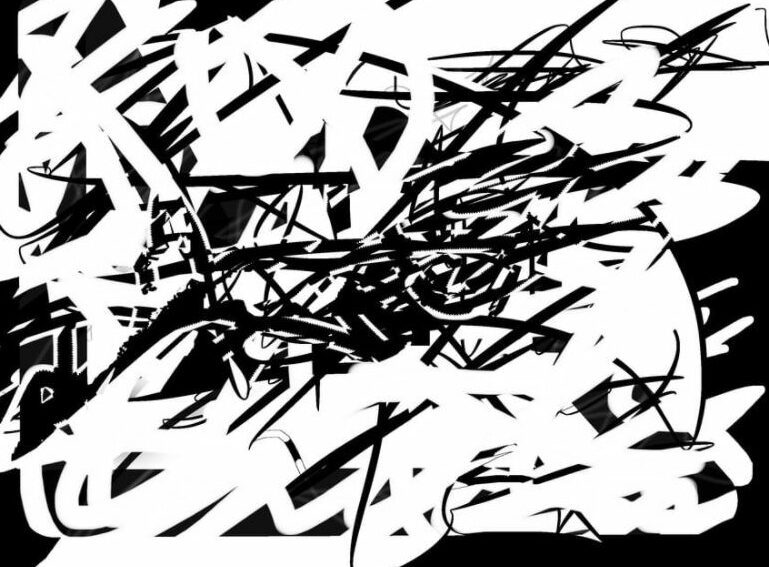 The artist also exhibits at Mary G. Hardin Center for Cultural Arts in Gadsden, Alabama, opening from 16 August until December this year. In his series, That's Not Snow…It's Ash, frames burst open, in vibrant tones of orange, grey and yellow. American art critic and curator Peter Frank explains, "If the original abstract expressionists fed on mid-century postwar angst, Sanders' exploration finds vitality in the broader, more insistent metamorphosis of life in the electronic age. We live at a time of miracles and omens, inspirations and disasters, all of them brought about in some way by us." Colour is electrically charged, as if to express all of these circumstances and strata of emotion, as it spills across watery swathes of white.
Sanders' work invokes an eruption and jubilance that is wholly physical. Some paintings explode from their centre, as others appear to collapse in on themselves. As New York Weekly writes, "pieces are distinguished from the crowd, with incredible depictions for the depths of the human condition exploring themes of love and loss and meaning." What endures is a feeling of liberation, a sculptural looseness, unhindered by relative scale. Instead, the absolute arises, in a visual field defined by breadth and spontaneity.
---
Eric Sanders | studiosanders.com
Hardin Center | 16 August – 30 December
Eastern Projects | 1 – 30 September
---