Classical arches. Geometric shapes. Abstract portraits. According to Desenio, these are the biggest visual trends for 2021. The online brand is a destination for visual inspiration, offering a range of wall art across contemporary and classic aesthetics. In the age of Instagram, art has never been more accessible; it has even become possible to create gallery walls at home. Aesthetica speaks to Annica Wallin, Executive Creative Director, about the latest styles and colour palettes to discover this season.
A: What are going to be the biggest graphic trends for 2021? Why do you think these particular aesthetics are growing in popularity?
AW: In the coming season, abstract art is going to be at the forefront. We will see a lot of organic shapes and lines, as well as a continuation of the figurative art trend.
Abstraction is a great way to express emotions visually; I think our customers choose abstract pieces to easily add a creative touch to their home through colour and form. Figurative art and portraits – in the form of line art and paintings – has been on trend for a while now, and we continue to see a strong demand for these styles. They tie in very well with current minimalist interiors. We predict that classic art will make a comeback, with a heightened demand for paintings from artists such as Van Gogh and Monet.
---
A: How do you predict what is going to be current?
AW: We do a lot of research and benchmarking to predict future trends. We cast a wide net to uncover trends in lifestyle, interiors and home decor, as well as broader shifts in consumer behaviour. For example, during the pandemic, creating a beautiful and relaxing home has become a priority for many. Customers are now demanding more meditative art – abstract works with peaceful colours are selling particularly well at the moment.
A: What sorts of colour palettes or patterns are going to be big this year?
AW: Our internal trend books define several directions for the new season. The main colour palettes include beiges and a warmer spectrum of colours in several tones; a colour palette inspired by the Provence scenery such as warm yellows, earth tones and greens; and uplifting pastels involving playful shades and shapes.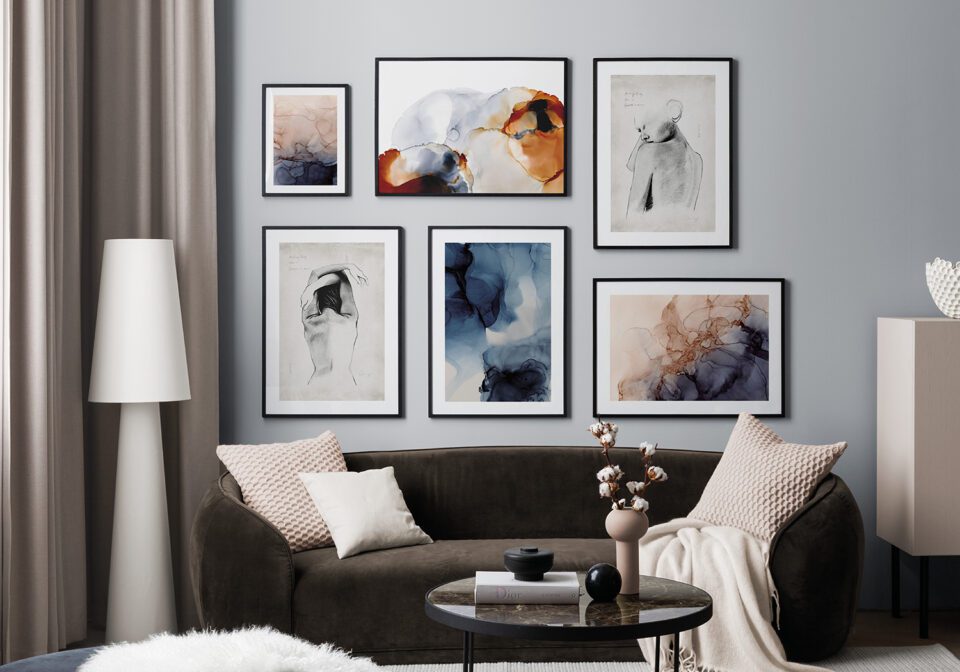 A: How has Desenio interpreted these trends? Can you give some examples of your new prints?
AW: We launch new art every month, and we always ensure that our internal Design Studio creates new art in line with current trends. To do this, we draw inspiration from new art concepts that we develop based on existing trends in our own assortments as well as external global trends. Discover the latest pieces here.
A: What is the best way to approach choosing a piece of artwork for the home?
AW: This is all down to you! You could choose from a particular colour direction or from a certain style. Consider whether you're a romantic person, or whether you have a more modern style when choosing artwork. In general, there aren't any rules. Building a gallery wall is a chance to experiment and find your own personal style.
---
Visit Desenio here.
---
Images courtesy Desenio.