"Eating is our earliest metaphor, preceding our consciousness of gender difference, race, nationality, and language. We eat before we talk." Margaret Atwood, The Edible Woman (1969).
The theme for this year's PhotoIreland Festival is food. Here, Julia Gelezova, Curator, and Ángel Luis González, Director, explain how artists have responded to this idea worldwide.
A: Deceptively everyday, the way we eat has wide ranging repercussions throughout culture, society and politics. How did you decide on the theme?
JG: The conversation we opened, first amongst ourselves and then with the public, was never really only about food. It was an opportunity to reconsider how our individual acts affect current conflicts and affairs, including complex social, global and philosophical questions. These issues span from climate change to colonisation and post-colonialism, to hospitality, hunger and overconsumption, trauma, technology, surveillance capitalism, and so on. I am currently doing research into Irish cultural identity through visual arts and food, for which I received support from the Arts Council of Ireland. As it's practice-based research, it made sense to open the dialogue into the festival. As a result, I had the opportunity to curate for 2021.
---
A: There are many metaphors connected with food. Can you tell us about some work that explores the theme in poetic, surprising or unusual ways?
JG: The first artist we approached was Hertta Kiiski from Finland. We discovered her work in January 2020 at the Icelandic Photo Festival. We found her playful approach to serious issues – working with her daughter and niece – to be deeply engaging and captivating, especially for younger audiences. Hertta's commission, Milky Way, is, in her own words, a "shrine and a playground." It explores the co-existence through a conversation around intensive dairy farming and the mistreatment of calves.
Another piece I find very interesting is Brazilian artist Gê Viana's Overlapping Histories. Her work was brought to our attention by Cristina de Middel and is rooted in performance and history. Through her performances, she reenacts healing actions to represent the washing away of suffering endured by Black bodies. She presents her work as images wheatpasted on huge raffia sacks, often in public spaces around her town. The technique is called lambe-lambe, and is commonly used by Brazilian street artists. It comes with its own history, and there are many layers to her process.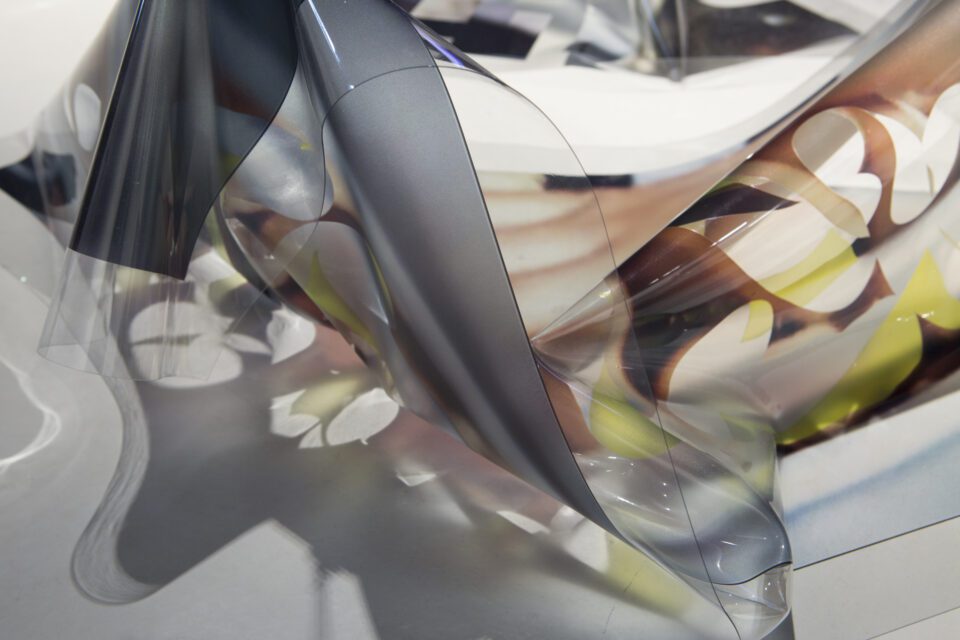 A: Beyond the theme, are there other common threads you've observed or sought out among this year's exhibiting artists?
JG: Without a doubt, this year presents our most media hybrid edition. It's adventurous for a photography festival, but equally rich and exciting in its results. It's a true reflection of the diversity of contemporary practice. There is a lot of performance-based and lens-based work that we may not immediately consider 'photography,' yet they are approached with a photographic mindset.
Hertta Kiiski, for example, prints her work on fabric to create compelling experiences; Ksenia Yurkova designed a multimedia installation specifically for the space – printing on PVC and dibond to talk about hunger and overconsumption. Even works presented as 'prints on a wall' aren't traditional. Hungarian artist Daniel Szalai uses photogrammetry, a 3D scanning technique, to render cows and their environment. It's a comment on the datafied existence of animals in an increasingly technological landscape.
The most unusual work is probably Sheng-Wen Lo's TUNA, which analyses human-animal relationships using video games. His practice is not just that of an artist, but a scientist and a researcher. Through humour he poses critical questions about ethics and the cost of progress. The premise of the work is to catch yellow-fin tuna, commonly sold in supermarkets but listed as "Near Threatened" on the IUCN red list. The player experiences the consequences of overfishing and has to figure out how to fish sustainably.
---
A: This is the 12th edition of PhotoIreland Festival. How has it evolved?
ALG: Over the years, we've utilised the festival as a practice-based research platform, bringing about great initiatives such as The Library Project – Ireland's Art Bookshop; the PhotoIreland Collection – a unique photobook resource library; and more recently OVER Journal – Ireland's Critical Journal of Photography and Visual Culture. In this way, the festival has provided Ireland with a year-round calendar of cultural events and projects which support artists. Some initiatives generated by festival research include the Critical Academy; publishing projects such as the TLP Editions; the triennial New Irish Works; a cross-platform print fair called HALFTONE; a residency How to Flatten a Mountain; and many others.
A: Where does the festival sit in the photography landscape? What makes it special?
ALG: Our team is tiny – which may not be apparent from looking at our projects portfolio. A small team means agility and, despite our size, we deal daily with key organisations worldwide, and are able to do so critically. We employ a positive and optimistic mindset to develop constructive channels with a strong global network. We experiment and prototype with cultural and curatorial production, researching new ideas rather than settling in repeating structures endlessly. In this way, a festival exhibition can provide the core synergy to establish a photobook library. This library then engenders a unique art bookshop. The temporary becomes permanent and the permanent a legacy.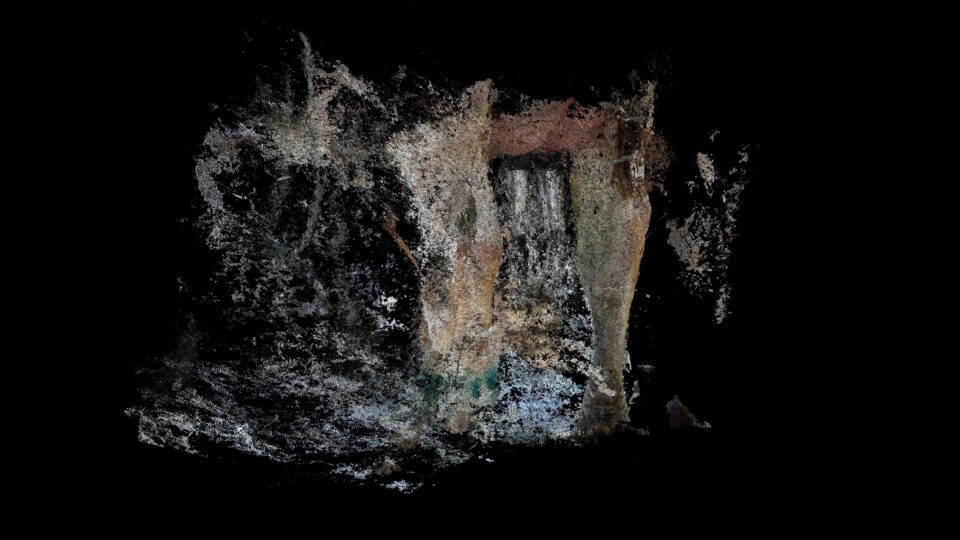 JG: PhotoIreland Festival has never been a festival to impress you with 'name' artists. Our target isn't huge numbers, unlike certain photography and art festivals. We'd never present, for example, Henri Cartier-Bresson – unless it was in a critical context related to contemporary practices. Our aim is to challenge and inform your understanding of lens-based art through engaging not only with creatives, but also the sociopolitical ideas they present. The festival was never about having 100 artists or exhibitions. To use an apt but cheesy metaphor, it's like cooking — do you want 100 ingredients or a good, considered meal that you remember?
A: What's next?
JG: The festival is preparing huge projects from 2022 to 2025. The organisation was granted access to new premises in Dublin Castle during July, where it plans to host ambitious large-scale exhibitions such as the first ever survey exhibition of photography in Ireland and a review of contemporary practices from Africa.
---
PhotoIreland Festival runs until 31 July. Visit festival at photoireland.org
Words: Rachel Segal Hamilton
---
Image Credits:
1. Ksenia Yurkova, Spinebone Soup and Stuffed Rabbits.
2. Mathieu Asselin, from Monsanto.
3. Ana Nunez Rodriguez, Cooking Potato Stores.
3. Ksenia Yurkova, Spinebone Soup and Stuffed Rabbits, Installation shot from Project Room Gallery, Helsinki, Finland.
4. Ksenia Yurkova, Spinebone Soup and Stuffed Rabbits.
5. Ksenia Yurkova, Spinebone Soup and Stuffed Rabbits.
6. Daniel Szalai, Unleash Your Herd's Potential, Milking Machine Attached to Udder.