Storytelling dates back over 30,000 years. Historians cite rock art – drawings, paintings, engravings – as the earliest known form of material expression. Today, the tradition continues, with over 4.26 billion people worldwide using social media as a means to exchange images and experiences. For Toronto-born photographer Patty Maher, narrative remains central to the process of art-making. "My photos are snapshots in the middle of a story," she notes. Audiences are left to work out the beginning and end.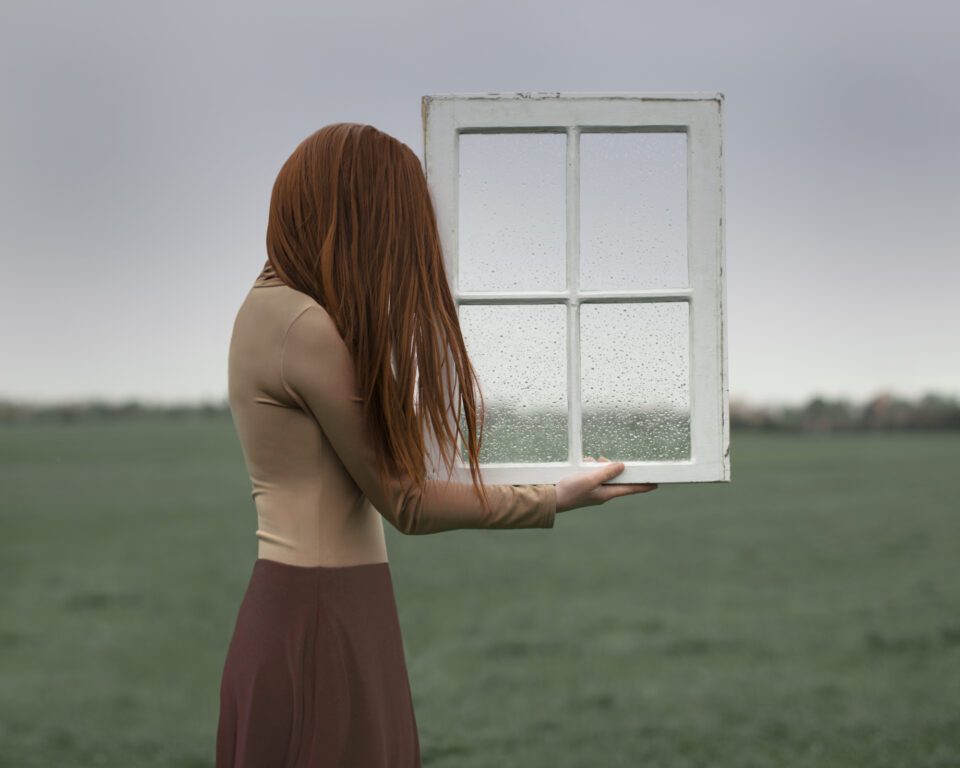 Maher's conceptual images hit the mainstream in 2013, when Yahoo! published a video that positioned her amongst Flickr's top photographers. It went viral. A decade later, and Maher has become widely recognised for her signature style: hiding or obscuring faces, using only posture, gesture, symbol and colour to convey emotions. Her subjects are purposefully ambiguous. "I design them to be everyone, and someone, but no one in specific." She conjures a place where literature, fairy tales and surrealist paintings coalesce.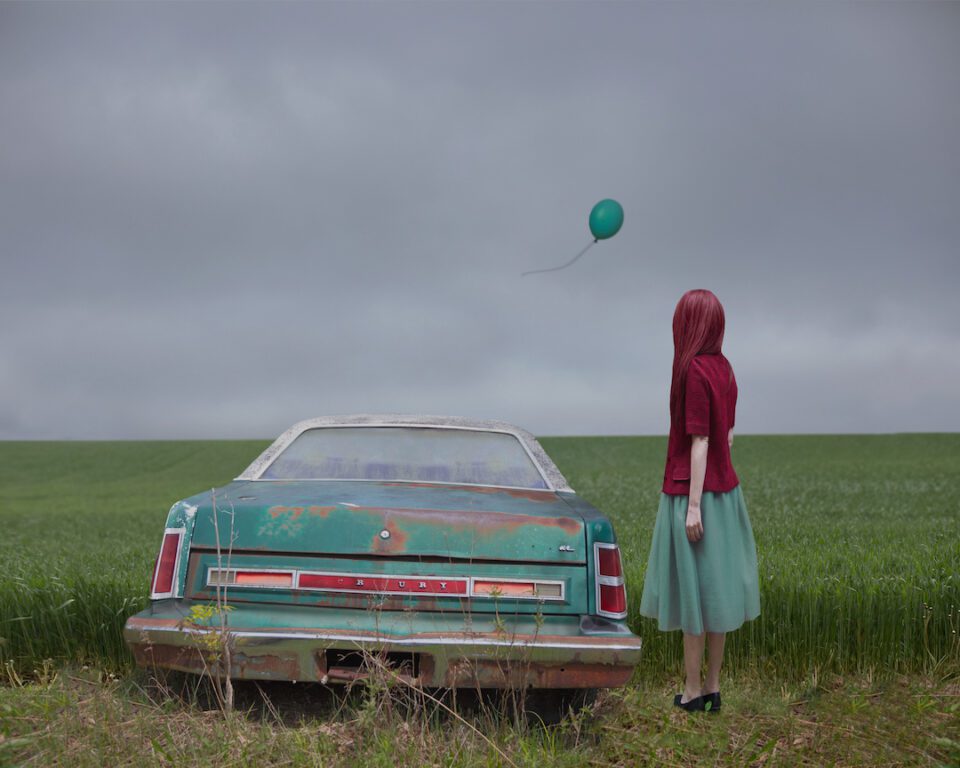 In Maher's new photobook, aptly titled Story, anonymous figures sit on the hoods of vintage cars, hold up windows to desolate fields and release balloons into dark grey skies. "The situations depicted in my photos are both fictional and autobiographical," Maher continues. "They are often surreal, sometimes whimsical, mostly odd, and almost exclusively awkward." One such example is shown at the top of page, where a character – dressed in bright orange – lies upside down on a perfectly manicured grassy hilltop.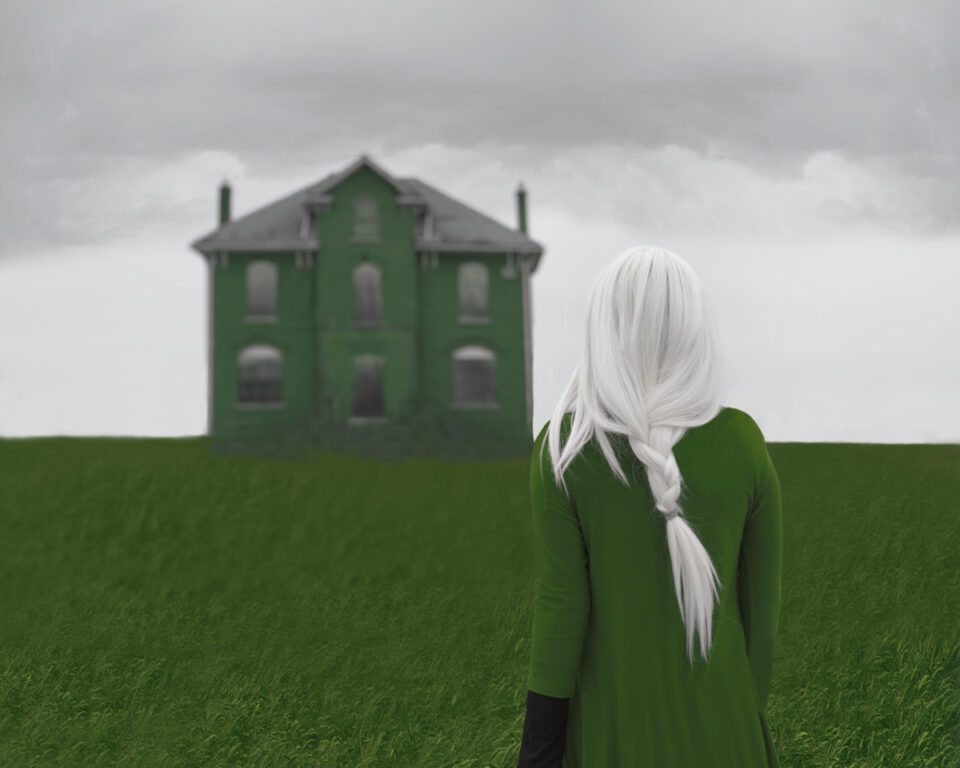 The most recent series is Ephemeral. "In the winter of 2022, I became aware of a car graveyard quite close to my house," Maher recalls. "I was entranced by the rusted, broken and decaying vintage cars that were slowly being reclaimed by nature. Each of the vehicles once had a life and a story all its own, but those stories had ended, and they were now left to rot and decay in a tangled mess of earth and metal. I was caught by the idea of giving some of them a new life and a final story. Everything deserves a final story."
---
pattymaher.com | thenewheroesandpioneers.com
---
All images courtesy Patty Maher.
1. Surrender
2. A Room of One's Own
3. Mercury Blues
4. Possibility