In 1982, Chris Killip (1946-2020) travelled to the town of Lynemouth to photograph "sea-coalers." The term refers to people who harvested coal washed up on beaches from local mines. For a year, he lived in a caravan on the sea coal camp, documenting those around him. Today, the artist is a key UK documentary photographer. This retrospective is one of the most comprehensive surveys of his work to date.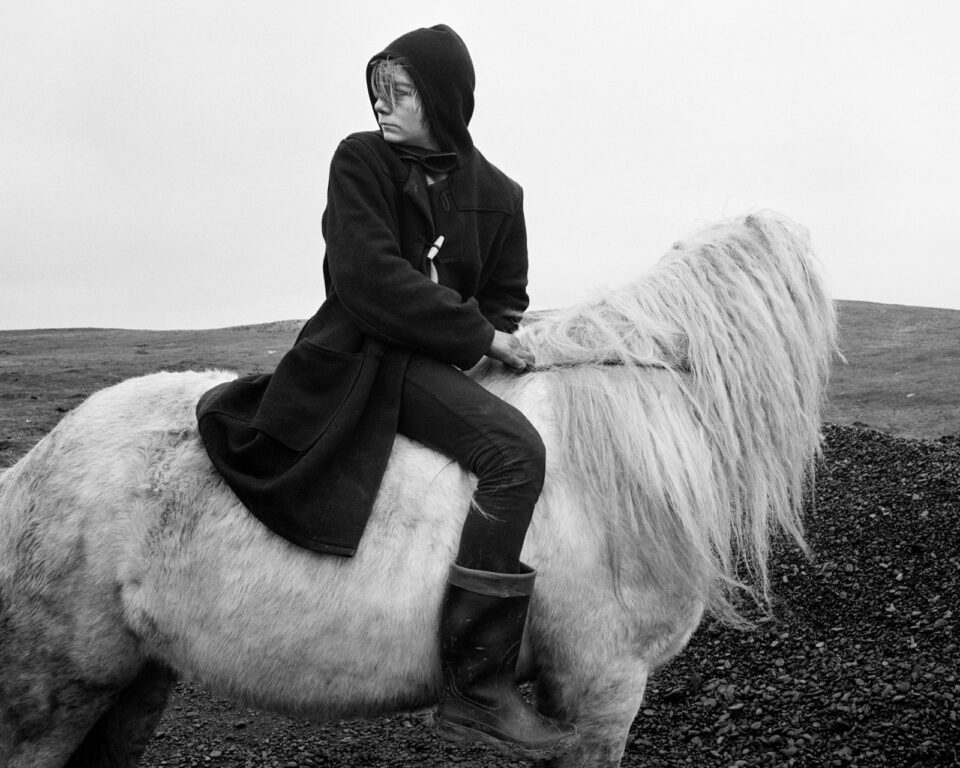 In his monograph Seacoal (2011), Killip provides a description of the harsh Northumbrian seaside: "Men were using small wire nets attached to poles to fish out the coal from the water beneath them. The place confounded time." In Gordon on Critch's Cart (1982), a man is shown driving a wagon through the breaking surf. Waves crash against his tyre wheels into seething foam. In Boo on a horse (1984), a young boy sits on a white pony. He stands over a pile of black sea coal, as the bare grey hills are outlined behind him. These are moments of devotion, where pictures are made according to empathy and observation.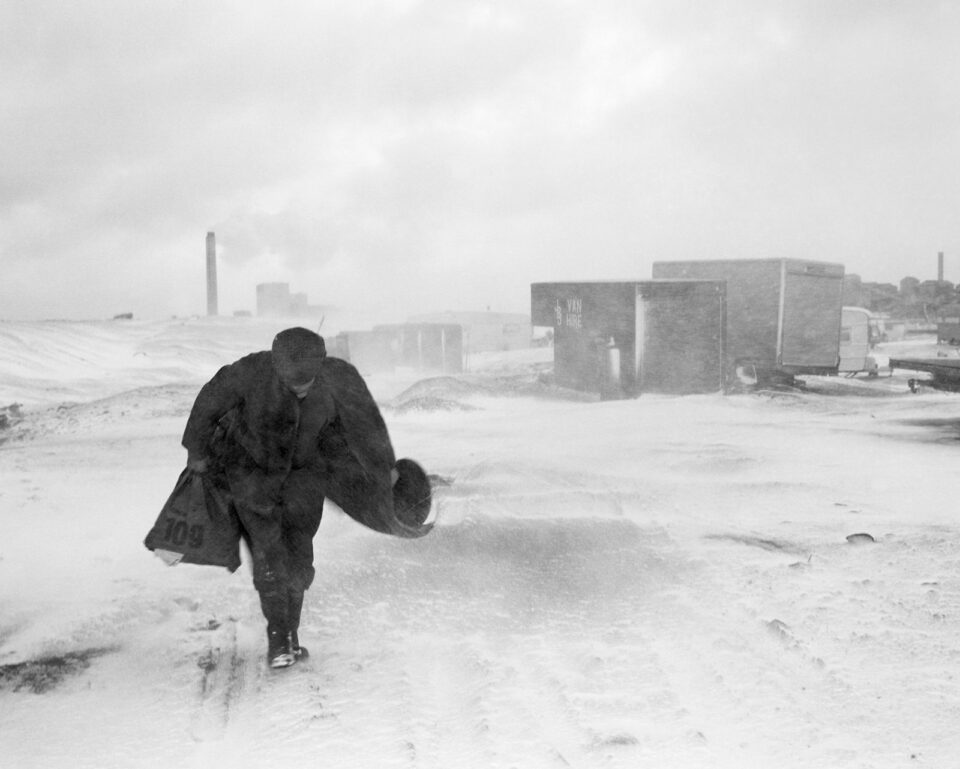 Killip's photographs are surprisingly tender, captured at a time of social and economic crisis, echoing the work of regional contemporaries such as Tish Murtha (1956-2013). The series In the time of Inflagrante (1976-1987) examines the effects of declining industries, such as coal mining and shipbuilding on working-class communities. One such photograph shows miners gathered for the annual Durham Gala, holding banners from the local pits. A woman bears a placard that reads "we can win." In another, a father hoists his son onto his shoulders to watch a Tyneside parade, their arms and legs entangled.
Baltic's show is a visual record of loss and strength. At its core is a sense of a community. These images record the resilience of individuals. Killip's work understands history, and what it means to survive.
---
Baltic, Gateshead: Chris Killip: A Retrospective | 1 April – 3 September
Words: Chloe Elliott
---
Image Credits:
© Chris Killip Photography Trust/Magnum Photos, courtesy of Martin Parr Foundation.