Rolling waves, sandy beaches and lush green palms. This is what Austria-based photographer Eric Asamoah (b. 1999) found when he arrived in the cities of Accra and Kumasi in Ghana. Later, whilst exploring his parents' country of origin, Asamoah would meet a new generation of young men. They would rest, read and make music amidst the country's picturesque landscapes. Soon, these adolescents would become the subject of Asamoah's lens, resulting in two projects: The Day After Tomorrow and, most recently, Forever Lasts Until It Ends, which was made in and around Tongo, the capital of Ghana's Talensi District.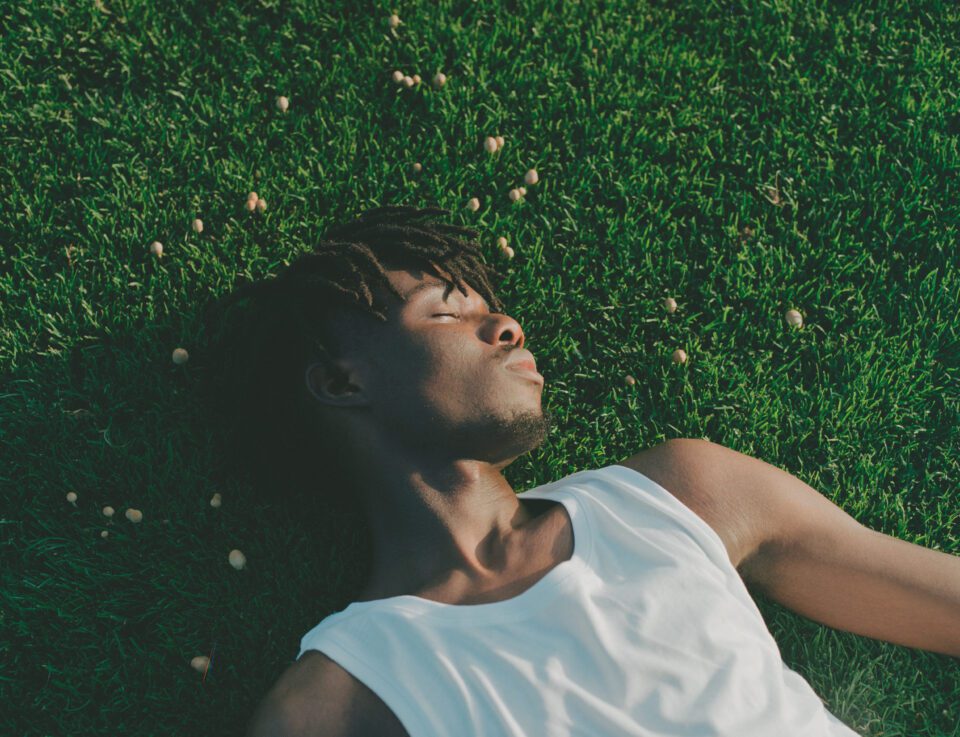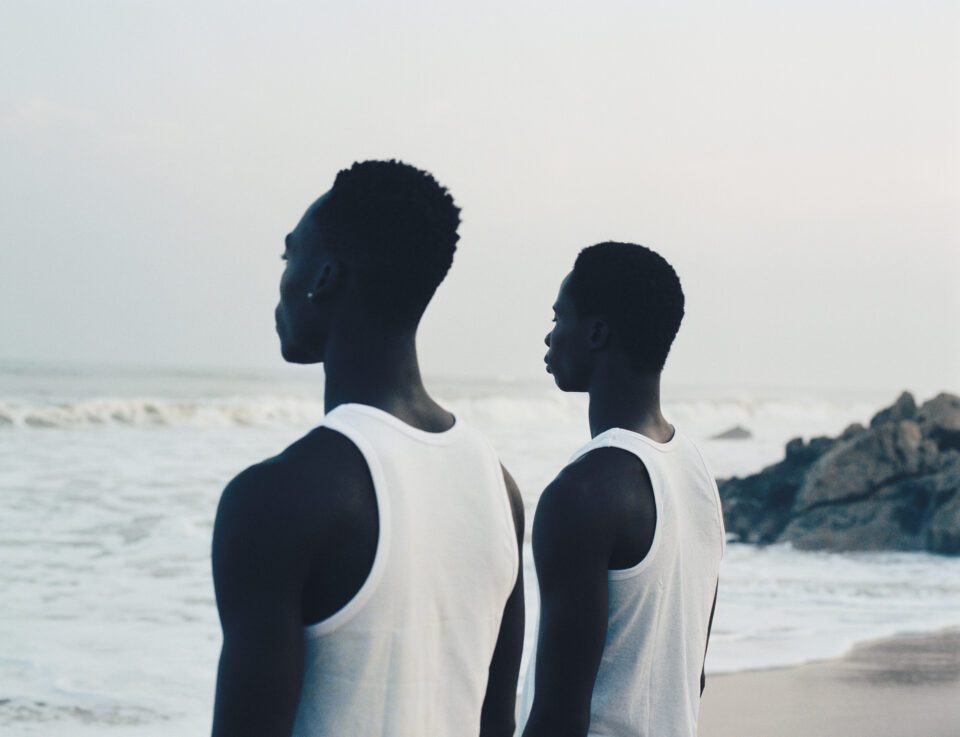 The analogue pictures, which are on view at Francisco Carolinum Linz, are about growing up. They tell of journeys into adulthood, depicting the raw and delicate experiences that define coming-of-age. "There is a sense of calm, exploration, and patience in the images," Asamoah explains. "It seems the subjects are preparing for the day when they will find their peace, the answers, and themselves." Subjects, alone and in groups, are caught in repose. Sand sticks to backs. Figures lie in green grass and stare out to sea. There's a palpable sense of play and enjoyment, too: two young men grapple, staring intently, whilst another bites into a crisp green apple. Each person appears to be caught off-guard, natural, in a world of their own.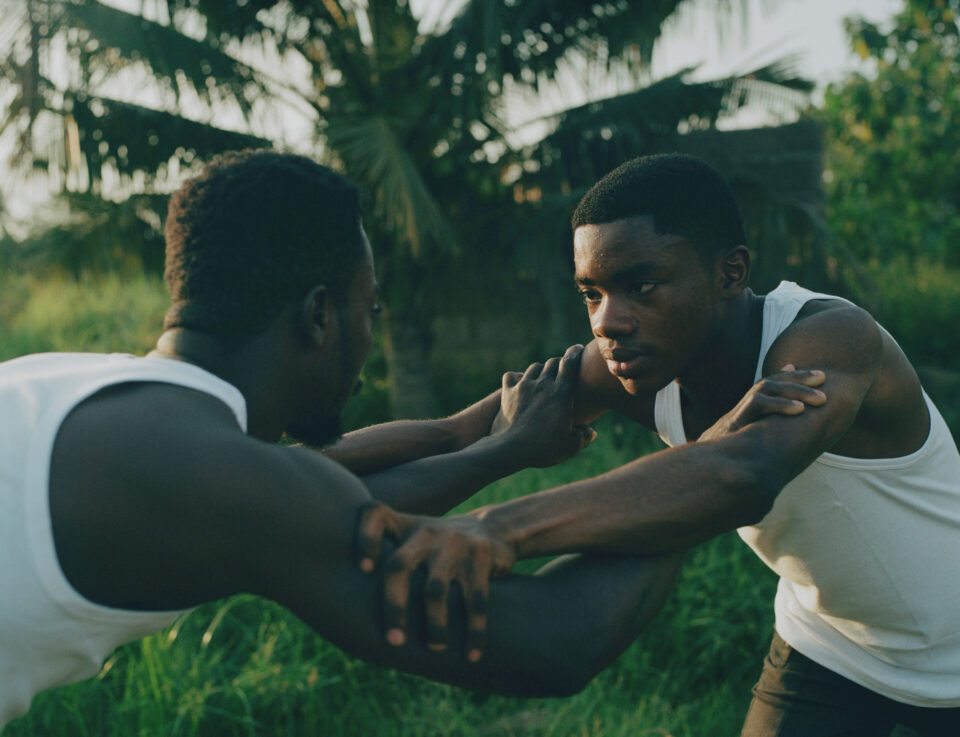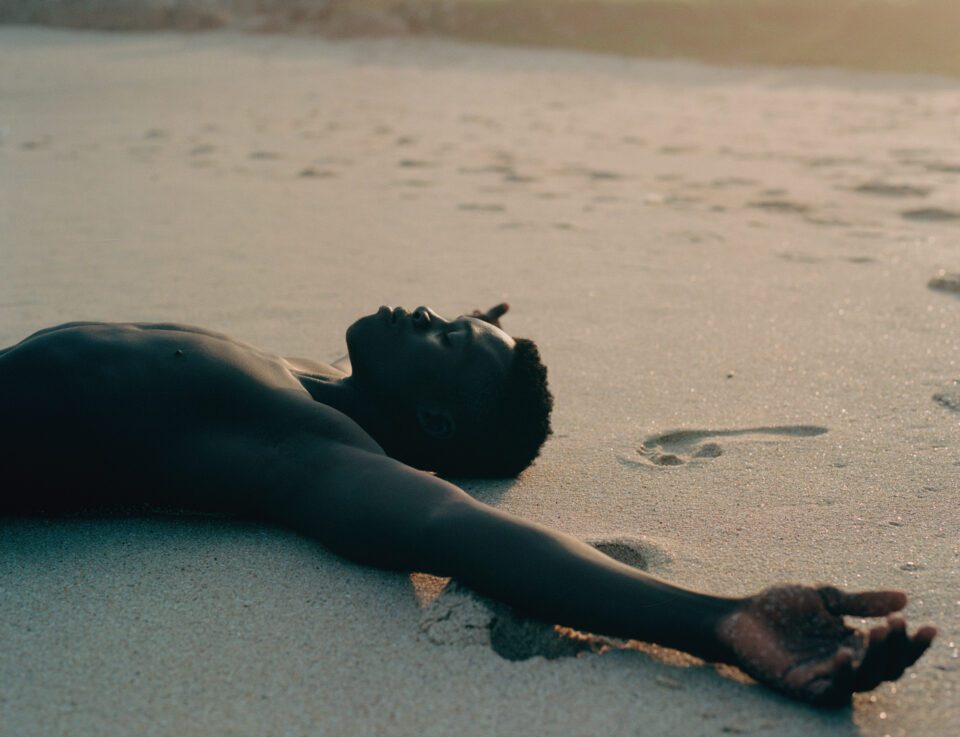 Viewers might be reminded of Donovan Smallwood's (b. 1994) award-winning portrait series Langour (2021), which is dedicated to Black people at ease within New York's Central Park, or I Can Make You Feel Good (2020) by Tyler Mitchell (b. 1995), which is equally rooted in sensitivity and youth, and offers an alternative perspective to the carefree white models depicted by Ryan McGinley in the early 2000s. At its heart, Asamoah's project is about community and what it means to find independence. It captures a part of the human experience that is both personal and universal, offering a nostalgic reminder of time passing.
---
Forever Lasts Until It Ends is at Francisco Carolinum Linz until 10 September.
ooekultur.at | ericasamoah.com
---
All images courtesy Eric Asamoah, from The Day After Tomorrow.
1. Sand, 2021
2. Boys Abre I, 2021
3. Brother, Brother, 2021
4. Tough Boy, 2021
5. Layover, 2021