Diane Arbus (1923–1971) revolutionised portraiture, producing distinctive and direct images with a penetrating sense of humanity. The American photographer captured a range of subjects, including couples, children, suburban families, circus performers and celebrities. Canada's first solo show of Arbus' work in almost three decades opens at Art Gallery of Ontario, presenting 150 works spanning 1956-1971.

The exhibition is a timeline of the photographer's full career. It starts with a striking 1945 self-portrait, then skips to 1956 – the year Arbus decided to seriously pursue the medium. She was mentored by Lisette Model, an artist recognised for frank, humanist street photography. Model's influence is clear: Arbus' works from the 1950s are marked by an interest in New York's urban landscape. Unfolding moments are documented in real time on 35mm film. Black-and-white shots navigate various sub-cultures and locales, bringing into focus the richness and diversity of the city.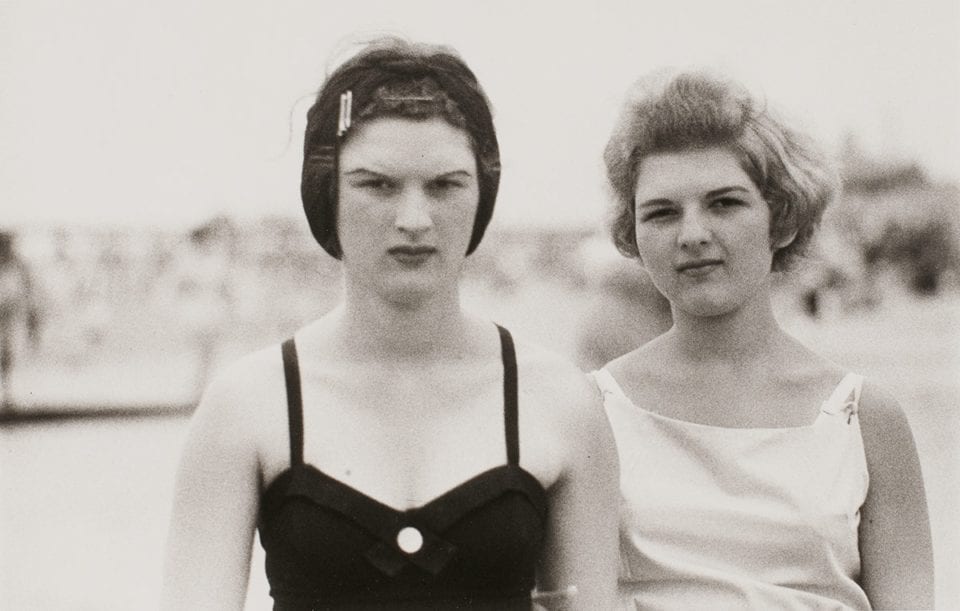 The show is celebration of variety and nonconformity. Sophie Hackett, the AGO's Curator of Photography, describes Arbus' inspiration: "[She] was fascinated by the differences between us as human beings and was moved to describe those differences in as clear-eyed and precise a way as she could. In fifteen short years, she produced perhaps the most compelling and demanding body of portraits the 20th century had seen to that point."
In 1962, Arbus moved away from her 35mm camera, in favour of a 2 ¼ Rolleiflex with a signature square image. The sharply focused portraits from this period remain striking and emotive – reflecting the unique relationships the artist created with each sitter. "The direct, even confrontational, gaze of the individuals in her photographs remains bracing to our eyes still today, provoking recognition, empathy and unease," Hackett explains. Shifting to a larger format allowed greater creative freedom, and over 100 works were published in the pages of magazines such as Esquire and Harper's Bazaar and presented in exhibitions – including MOMA's legendary New Documents, 1967.
See AGO's online programme here.
Lead image: Diane Arbus, Three female impersonators, N.Y.C., 1962. Gelatin silver print, sheet: 35.6 x 27.9 cm. Art Gallery of Ontario. Anonymous gift, 2016. Copyright © Estate of Diane Arbus.