Bieke Depoorter's (b. 1984) breakthrough project Ou Menya saw her traveling the Trans Siberian railway, staying the night with strangers met along the way. Chance meetings and random encounters have proved pivotal to the Belgian visual artist's practice ever since, resulting in series such as Agata, an artistic collaboration and friendship spanning more than four years. Her images explore questions surrounding the authenticity of photography, blurring the traditional boundaries of "artist" and "subject". Now a Magnum Photos member, with a solo show open at at C/O Berlin, Depoorter talks to Aesthetica about her curiosity – revealing how her interest in others is as much about herself as it is those in the frame.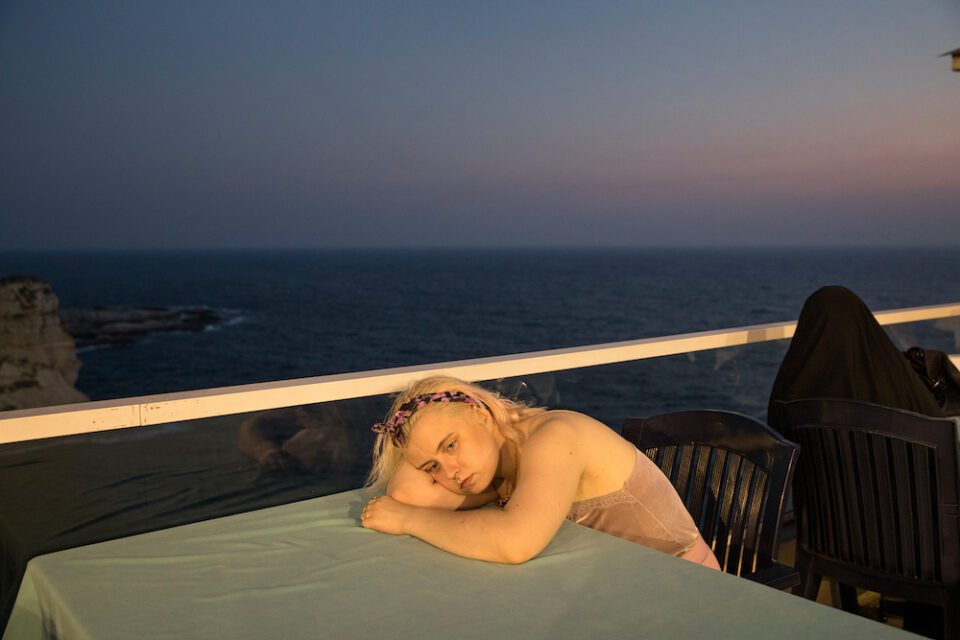 A: The show's title, A Chance Encounter, reflects the way that the two series on show, Agata and Michael, began. Can you tell us about the meetings that initiated each project?
BD: I was in Paris in 2017 for a project by Magnum. It wasn't the best time, I had just broken up with my boyfriend and I was doubting everything, including photography. I was walking around at night with my camera in my backpack and I got talking to this bouncer of a strip bar. He invited me back there the next night. There I met Agata Kay, who was a stripper at the time. It was her 24th birthday and we celebrated together. We really connected, talking about photography, love, all kinds of things. The following day I went to photograph her at home and that's the pink portrait on the cover of the book. I discovered she had so many different faces. I wanted to photograph her one way, she wanted me to photograph her another way. It became a very interesting dynamic. We agreed I would keep photographing her but she would choose the locations. Immediately it was collaborative. I thought this would last a week but then she invited me to Athens where she was performing and we started traveling together.
A: And how did you meet Michael?
BD: Michael I met on the streets of Portland, Oregon, around 2015. He was walking, walking, walking and he didn't want to tell me where he was going but he invited me to his home. The walls were covered with images from top to bottom – pictures from magazines combined with pictures and writing by him. It was like entering his mind. Fascinating. Michael was very talkative. He told me he was bipolar and had spent time in mental institutions and didn't have a phone number or email. He'd packed two suitcases full of his belongings – essays, scrapbooks, things like that – which he lent me to photograph. In a third suitcase, which he sent me in Belgium, I found a letter asking for help. But when I returned to Portland he had disappeared. 
A: Do you ever feel a tension in being both inside and outside of your work?
BD: Especially with Agata Kay, the project is in constant flux. Who's the subject? Who's deciding what should be photographed? What are our personal boundaries? Many questions were raised during the collaboration process, which made me almost quit the project a year ago. I didn't know if Agata was acting in a certain way because I was there photographing her. For example, we met this older guy in Beirut and they started to make out. Agata is really looking into the camera and asking me, "Do you have the image?" I don't want her to play a role. There is this constant push and pull.  There is a power balance in place, which is in constant shift.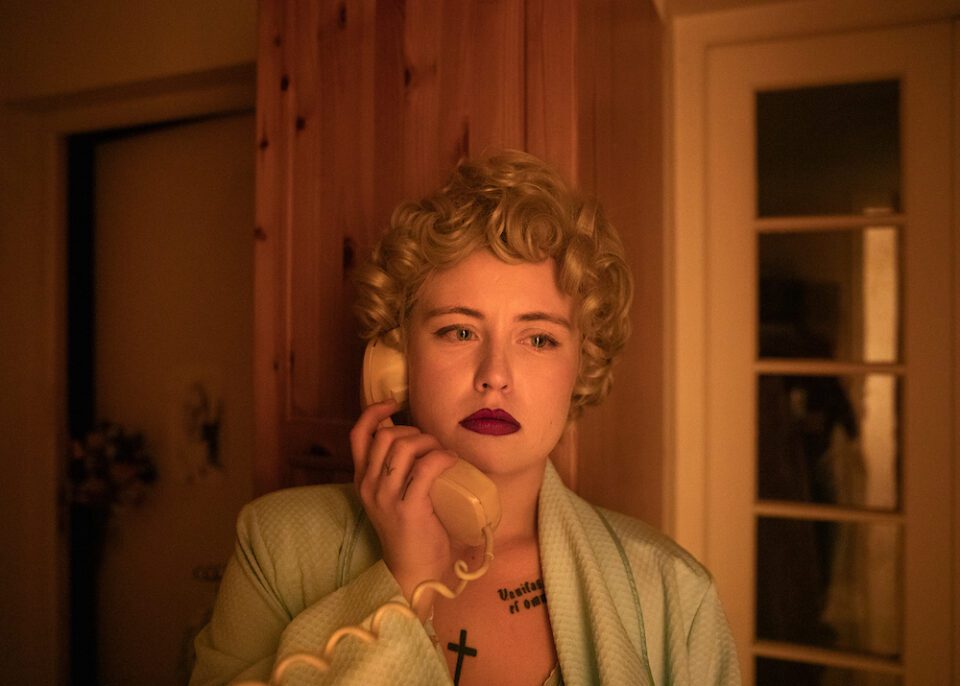 A: You bring in non-photographic elements into your work. What do these layers add?
BD: I'm always thinking, what is the truth? Can an image tell the truth? There are multiple truths, alternative versions of the truth. It's mostly the photographer who is selecting the images, how they will be exhibited, published. The book of Agata is Japanese bound so the pages must be torn open along perforated edges to reveal some of the images and writings. The images printed on the outside of those pages are one story – the photographer's story – but the ones inside are the parts of the story I'm reluctant to show. Sometimes it's more the more sexual aspects, other times it's Agata Kay's version of the truth or holiday images. Initially, I didn't want to show her as a sex worker, for example, but she wanted to include those images. I let the reader choose which version of the truth they want to reveal.
A: Since Ou Menya, the development of personal relationships has become part of your process. Conceptually, this makes us think about the relationship between photographer and subject. But is it also instinctive – something in your personality?
BD: I want to understand people's actions and why they are the way they are, instead of putting them in a box and judging them. Entering Michael's home, seeing his stuff… you could think he's "strange", but I think we are all products of our past, of our upbringing. In society, everyone is expected to fit in and follow the same norms. It can be really difficult when you're pushed away. This is what has happened to Michael. Not many seem to care where he is. At the same time, for me, it's more about the similarities than the differences between people. I see myself in Agata and Michael. I actually think my motivation is probably also to understand myself.
---
Bieke Depoorter: A Chance Encounter runs until 9 September at C /O Berlin.
co-berlin.org | biekedepoorter.com
Words: Rachel Segal Hamilton
---
Image Credits:
1. Agata, Paris, France, November 2, 2017
2. Agata, Beirut, Lebanon, August 3, 2018
3. Agata, Germaine, Neuilly-Plaissance, France, September 4, 2018