It's no secret that women artists have been marginalised for centuries. Nearly 40 years has passed since the Guerrilla Girls asserted "less than 5% of the artists in the [Met Museum] Modern Art Sections are women, but 85% of the nudes are female", and gender bias may be less overt today, but contemporary creatives still face many obstacles and disparities, as well as persistent underrepresentation in museum collections and exhibitions worldwide. Their stories – as well as those of their historical precursors – deserve to be told. The National Museum of Women in Arts (NMWA) is the world's first major institution solely dedicated to championing women artists. After two years of renovation, the building reopened in October. In addition to an expansive reinstallation of the collection, NMWA presents The Sky's the Limit, an exhibition featuring monumental sculptures and immersive installations by contemporary names. The innovative presentation would not have been possible prior to renovation. Aesthetica speaks to Susan Fisher Sterling, Director of NMWA, about the building's history, its reopening and plans for the future.
A: NMWA has been closed to the public for two years. What's it like to be back?
SFS: We are so excited to finally reach this point and share all the updates to the building such as the rehang of the collection and the temporary exhibitions throughout the museum. We are a gathering place that welcomes the local, national and global community to Washington, D.C. to be inspired by the power of women's perspectives. With the expanded institution, we are able to better pursue our goal of shared thought leadership, community engagement and social change. The NMWA is based in the heart of the nation's capital – just blocks from the White House. We recognise that we have a profound impact on strengthening cultural understanding, by providing a space for discussing and embracing our differences.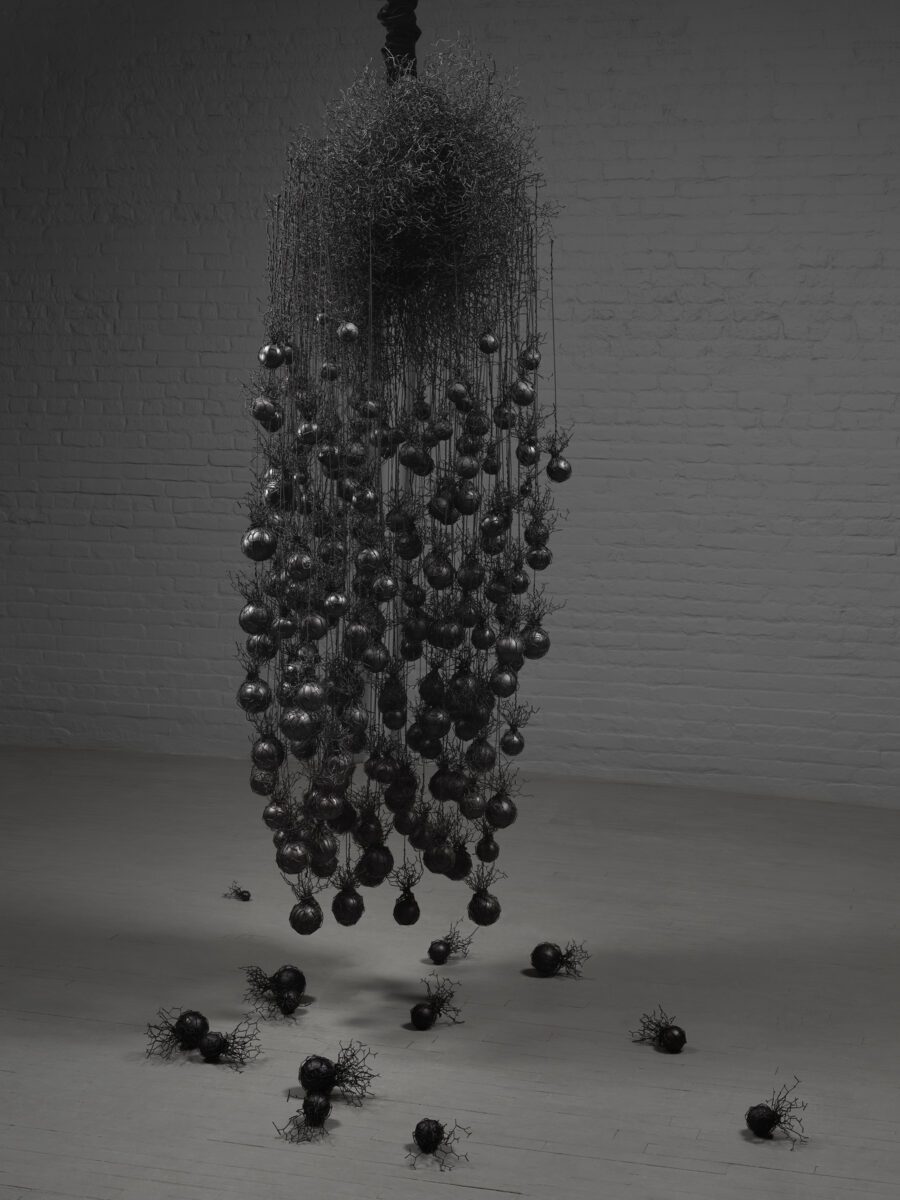 A: NMWA's Classical Revival-style building – completed in 1908 – was not originally designed as a museum. Can you tell us a bit about its history?
SFS: Ironically, our beautiful building was originally constructed as a Masonic temple, an organisation that did not allow women members. After that, it went through a few identities – a movie theatre and offices – before we opened in 1987. Architecturally it is an impressive, Classical Revival-style structure, situated in a wedge-shaped space with Greek Doric columns, Masonic symbols, and a decorative cornice on the façade. The historic building was respected throughout the renovation, including a cleaned and restored stately exterior and upgraded iconic interior spaces like the Great Hall. The NMWA has never looked as incredible as it does today, thanks to our partnership with architect Sandra Vicchio. Transforming a historic building is not easy, but she has given us everything we wanted and needed and more.
A: This was the first renovation in 35 years. What are some of the most significant changes to the building? How do you think they will improve the visitor experience?
SFS: Our extensive renovation offers thrilling new opportunities for programmess and exhibitions, expanded public spaces, a state-of-the-art performance hall and improvements to accessibility. I am most excited about the new versatile studio/classroom where visitors of all ages can participate in hands-on art making, as well as the integration of the extensive library and research archives more directly into the visitor experience. In addition to having more gallery space to show off the National Museum for Women in the Arts' collection, we now also have the ability to display art of a grander scale, which visitors can see in full effect in our inaugural exhibition, The Sky's the Limit.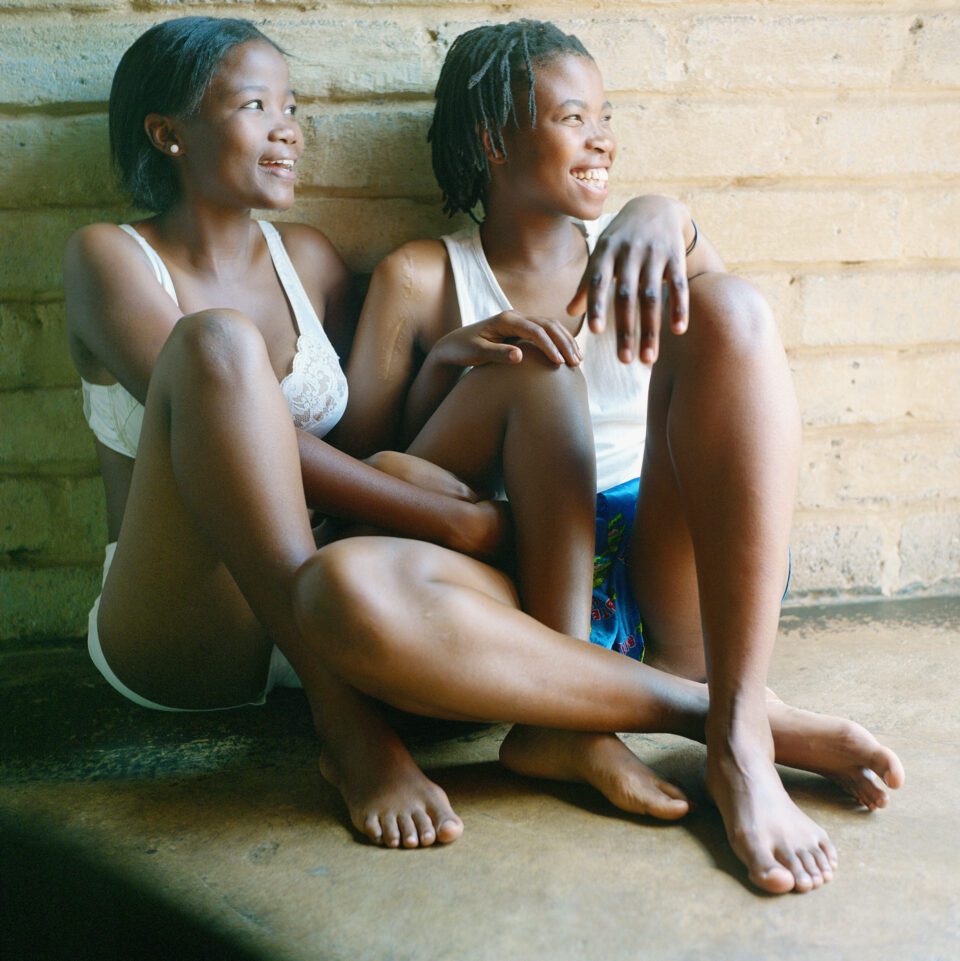 A: You ran an array of online exhibitions whilst the museum was closed. Show such as Mary Ellen Mark: Girlhood and Sonya Clark: Tatter, Bristle and Mend overlapped with the Covid-19 pandemic, whilst Ambreen Butt's Mark My Words was an in-person display running in 2018-2019. Do you plan to continue with digital programmes now that you're back in-person?
SFS: The pandemic had the unforeseen impact of spurring attendance to our virtual programming. Continuing on this platform had always been part of the plan to engage with the public whilst the museum was physically closed for the renovation. We had strong attendance to online talks, performances, and now thanks to new tech capabilities and connectivity throughout the museum we can continue to build on this new way to reach national and global audiences. For example, Art Chat Live is an event series that celebrates the online community that was developed and fostered over the past 3 years. We welcome participants to join in person for a conversation in the galleries and those at a distance via Zoom.
A: The inaugural exhibition is The Sky's the Limit, featuring expressive, tactile and process-focused sculptures by women. Can you tell us a bit more about the show, and what we can expect?
SFS: Through the 20th century, women and nonbinary artists' accomplishments in sculpture were often dismissed by scholars. Today, new art histories clarify their revolutionary role in adding sensuous materials, intricate processes, and allusive content to the canon – generating physical and emotionally rewarding experiences in gallery spaces. The Sky's the Limit is the embodiment of our ambitions to celebrate the work of revolutionary artists and make the most out of the newly renovated space. The show comprises 33 bold, large-scale works by 13 artists. Most of these could have been rarely displayed before, such as a monumental 450-pound hanging object by Beatriz Milhazes. Deputy Director / Chief Curator Kathryn Wat developed the show to enhance our understanding of the magnitude of women's impact across the sculpture medium and reflect the vitality of the building's new design.  The Sky's the Limit lets us confound, delight, embrace, tower over and surround museum visitors. The artworks hang from the ceiling, project from walls, pitch outward from their bases, float above the floor, and react to our movements in the galleries. This material presence beckons us to engage and interact, creating a physical, intuitive, and often multi-sensorial connection between objects and the audience.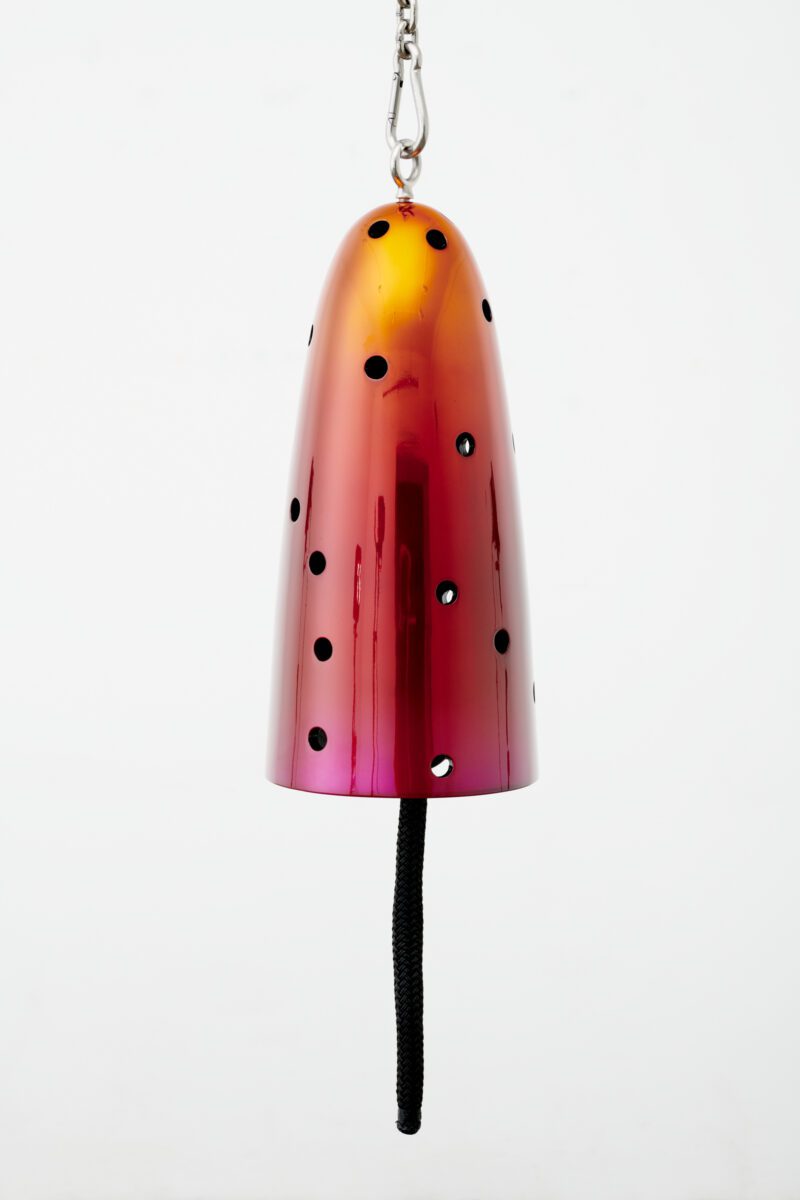 A: What are some stand-out works to look forward to?
SFS: The Sky's the Limit displays recent acquisitions and never-before-exhibited works by artists to the likes of Beatriz Milhazes, Cornelia Parker, Joana Vasconcelos, Mariah Robertson, Shinique Smith and Sonya Clark. Other pieces came from private collections and studios such as the projects of Alison Saar, Davina Semo, Ursula von Rydingsvard, Petah Coyne and Yuriko Yamaguchi. Works by Rina Banerjee and Johanna Unzueta are being presented at NMWA for the first time.
A: Beyond seasonal exhibitions, the NMWA's collection contains over 6,000 objects by 1,500 women artists spanning from the 16th century until today. Have you got a highlight from the collection?
SFS: Much as a parent is loath to pick a favourite child, it is hard to pick a special artwork. However, I will tell you about my favourite experience – which is to stand in the galleries before they open to the public and spend time looking at a single piece, noticing the details and letting myself experience it.
A: What do you have planned for 2024?
SFS: We have great plans for the coming year. In April the museum will open the seventh and largest installment of its Women to Watch exhibition series, a dynamic collaboration between the institution and its global network of outreach committees. Visionary artists reimagine the past, present alternate realities, and inspire audiences to create different futures. During the past few years, our world has been transformed by a global pandemic, advocacy for social reform, and political division. How have these extraordinary times inspired artists? Works by the 28 artists featured in New Worlds: Women to Watch 2024 explore these ideas from perspectives that shift across geographies, cultural viewpoints, and time. We are also preparing to present the multi-disciplinary artist Suchitra Mattai (b. 1973) Mattai explores and complicates understandings of binaries such as East and West, art and craft, and history and memory. This exhibition will pair Mattai's recent work, including mixed-media installation and sculpture, with historical objects sourced from nearby collections in Washington, D.C. These juxtapositions provide the opportunity for a visual call and response that illuminates Mattai's work.
---
The Sky's the Limit is at National Museum of Women in the Arts until 25 February | nmwa.org
---
Image credits:
1. Graciela Iturbide, Mujer Ángel, Desierto de Sonora (Angel Woman, Sonoran Desert), 1979 (printed 2014); Gelatin silver print, 16 x 20 in.; NMWA, Gift of Cindy Jones; © Graciela Iturbide, Image courtesy of Throckmorton Fine Art, NYC.
2. Petah Coyne, Untitled #1458 (Marguerite Duras), 2019-20; Glass globes, acrylic polymer, paint, chicken-wire fencing, wire, steel, cable, cable nuts, quick-link shackles, jaw-to-jaw swivel, 3/8 in. grade 30-proof coil chain, silk/rayon velvet, Velcro, thread, and plastic, 93 1/2 x 32 x 31 1/2 in.; Courtesy of the artist and Galerie Lelong & Co., New York; © Petah Coyne; Photo by Christopher Burke Studio.
3. Davina Semo, Fetish, 2022; Patinated cast bronze bell, PolyJet 3D-printed opaque Vero White resin, leather wrapped solid bronze clapper, hemp shibari rope, powder-coated stainless steel hardware, and powder-coated galvanized steel chain, 18 x 19 in. diamter; Collection of Kaitlyn and Mike Krieger, San Francisco; © Davina Semo; Image courtesy of the artist and Jessica Silverman, San Francisco; Photo by Ed Mumford.
4. Zanele Muholi, Katlego Mashiloane and Nosipho Lavuta, Ext. 2, Lakeside, Johannesburg, 2007; Chromogenic color print, 30 x 30 in.; NMWA, Museum purchase: The Paul and Emily Singer Family Foundation with additional support from Nancy Nelson Stevenson; © Zanele Muholi; Courtesy of the artist and Yancey Richardson, New York.
5. Davina Semo, Hummingbird, 2020; Cast bronze bell, UV-protected two-stage catalyzed urethane automotive finish, whipped nylon line, patinated solid bronze clapper, leather cord, powder-coated chain, and hardware; 20 x 9 ½ in. diameter; National Museum of Women in the Arts, Museum Purchase: Funds provided by the San Francisco Advocacy for the National Museum of Women in the Arts and Fred Levin in Honor of Nancy Livingston; © Davina Semo; Courtesy of the artist and Jessica Silverman, San Francisco; Photo by John Wilson White.
6. Joana Vasconcelos, Rubra, 2016; Murano glass, hand-crocheted wool, ornaments, LED lighting, polyester, and iron, 69 1/4 x 43 in. diameter; National Museum of Women in the Arts, Gift of Christine Suppes; © Atelier Joana Vasconcelos; Photo by Francesco Allegretto.