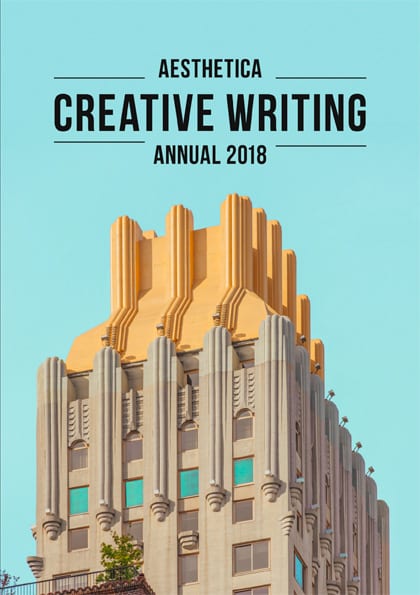 Creative Writing Annual
2018 Edition
The Aesthetica Creative Writing Annual celebrates established and emerging writers through a unique showcase of talent and imagination. This inspiring anthology includes a shortlist of 60 writers from the international literary prize, including a winner from both poetry and short fiction.
Harnessing the boundless potential of language with a variety of styles and techniques, the 2018 finalists offer limitless, unforgettable worlds.
Readers are invited to reconsider the human condition through inspirational, experimental and truly original narratives.