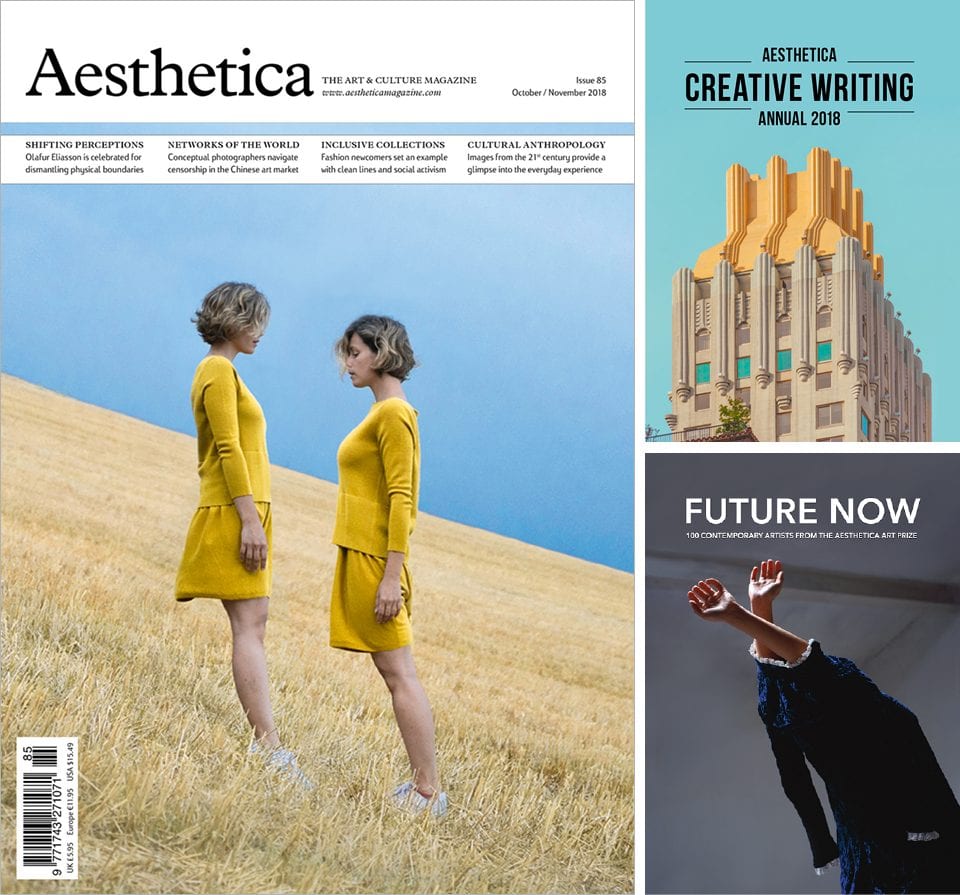 Creative Package
This is the ultimate package. Inspirational and elegant, it includes:
Future Now: 100 Contemporary Artists 2018
This anthology showcases cutting-edge practice from today's ground-breaking creatives. Through artists' statements and critical essays, it invites you to discover global concepts through pioneering art and design.
Creative Writing Annual 2018
This collection of outstanding new short fiction and poetry from across the world, alongside introductions by literary experts. This absorbing compendium promises to inspire you long after reading.
One-year subscription to Aesthetica Magazine
On top of all this, you receive a 12 month subscription to Aesthetica Magazine, bringing you six issues packed full with the best in contemporary art and culture across the year.
With the Creative Package, you'll be kept up-to-date with current trends as they develop across the international art world, and will gain insights into the work of leading practitioners shaping contemporary visual culture.