"Life imitates art far more than art imitates life." This famous quote was first published in the late 1800s. It's taken from Oscar Wilde's The Decay of Lying, an essay on aesthetics and the purpose of art and design. The phrase has remained lodged within the collective consciousness, reverberating throughout popular culture ­– in discussions surrounding the eerily prescient TV show Black Mirror, for example, or books like George Orwell's 1984 and Margaret Atwood's The Handmaid's Tale. Now, the same questions underpin European Cultural Centre (ECC)'s exhibition in Venice: Personal Structures.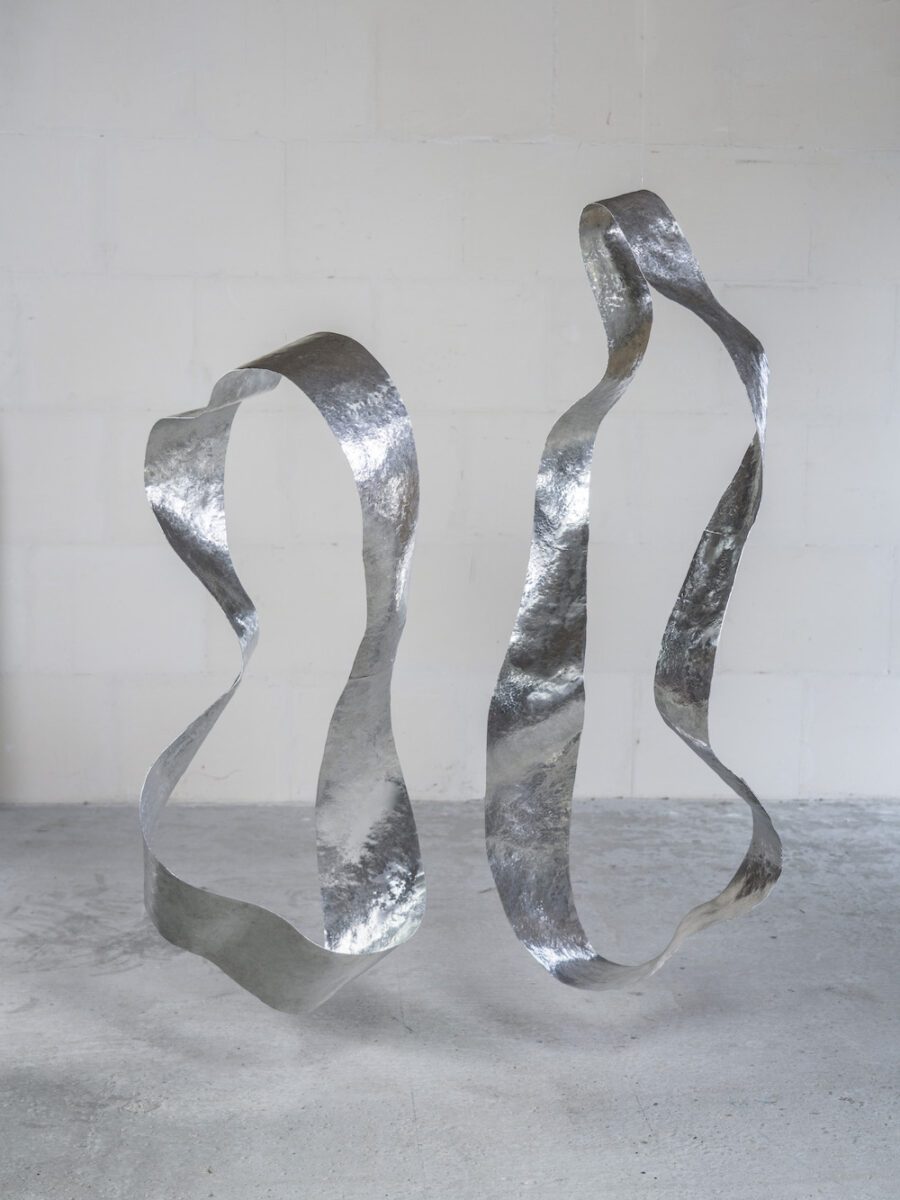 The show centres around the theme Reflections. Its goal: to highlight the different ways we see and experience life, and the myriad creative ways in which artists are responding. The ECC hopes to create "a community of individuals, reflecting on others' reflections, ultimately creating a virtuous circle."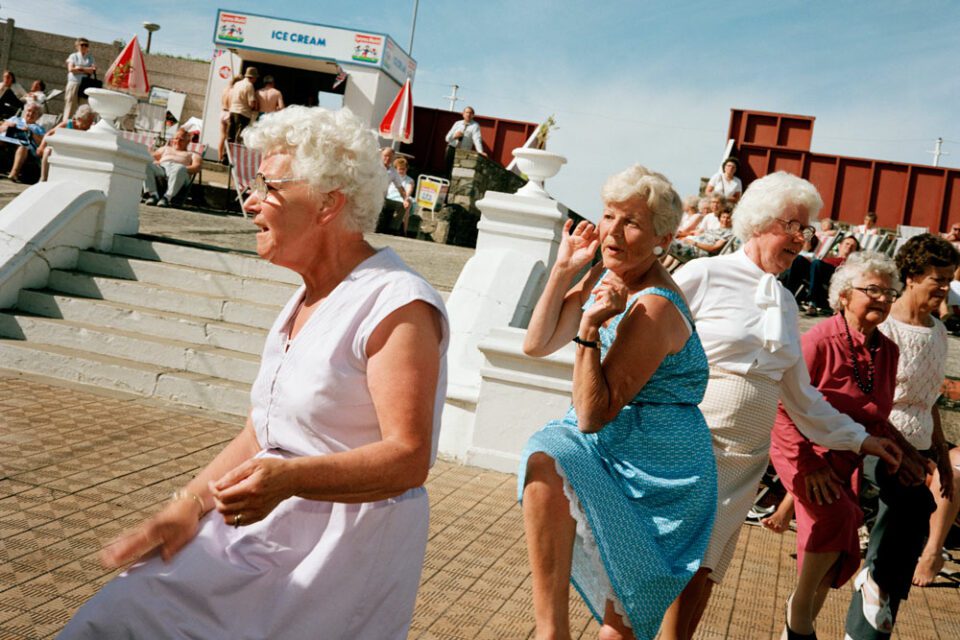 Amongst the huge number of works on show are warm, captivating images by Sandra Cattaneo Adorno, who took up photography aged 60. In these shots, the artist returns to Ipanema, Rio de Janeiro – the landscape of her childhood. The resulting series bridges past and present, embodying the Portuguese term saudade: intense feelings of longing for something or somebody far away and out of reach. As golden waters glisten in the sunlight, curator Gulnara Samoilova describes these scenes as "a dreamy, poetic reverie… calming and restorative, the perfect balm for life in today's chaotic world."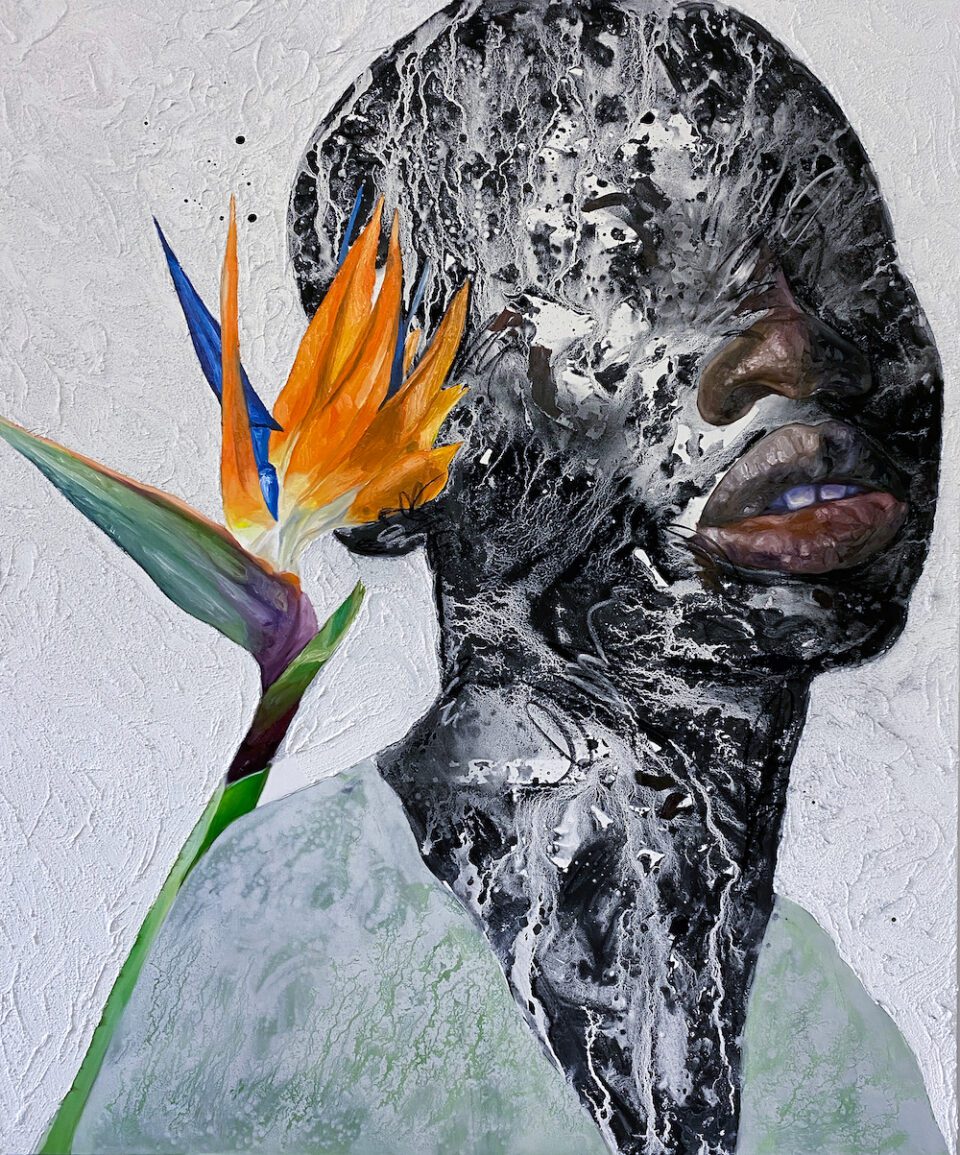 Nostalgic seaside settings are also the subject of Martin Parr's documentary images. One such example is featured here; it reflects on UK summer holidays spent at Margate in the 1980s. Parr is recognised for his sense of humour and spontaneous style – picking out chance moments from the everyday. Elsewhere, artist Khari Turner finds a way to take our connection with the the ocean one step further: using seawater as a medium. Turner's abstract paintings harness seas, lakes and rivers from all over the world as a way to connect with Black history: "to cleanse, heal and tether." The resulting portraits transform the elements into faces and bodies, leaving us wondering: does art replicate our world, or is it the other way around?
---
Personal Structures runs until 27 November.
---
Image Credits:
1. Photograph Águas de Ouro I, photo by Sandra Cattaneo Adorno in Ipanema Beach, Brazil, 2018 Photo credits © Sandra Cattaneo Adorno
2. Jacques Jarrige, The Idol, 2022
3. Martin Parr, Margate, Kent, England, 1986
4. Paradise, Khari Turner, 2022. Courtesy of Destinee Ross-Sutton Gallery