"It's surely our responsibility to do everything within our power to create a planet that provides a home not just for us, but for all life on Earth." – David Attenborough.
With the 2021 United Nations Climate Change Conference approaching in November, never has it been more important to consider our relationship with the natural world. Here are five artists from the 2021 Aesthetica Art Prize longlist who bring the landscape into sharp focus.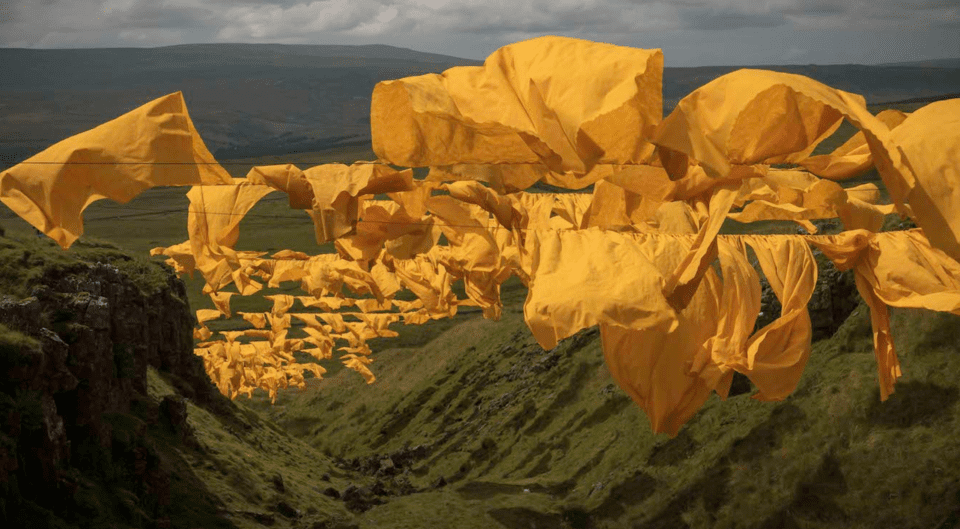 Steve Messam | Installation
Hush was a temporary art installation in the remote landscape of the. North Pennines Area of Outstanding Natural Beauty, County Durham, UK. Over 600 large saffron-yellow flags filled a man-made scar in the landscape bringing colour, sound and movement to transform this former industrial feature.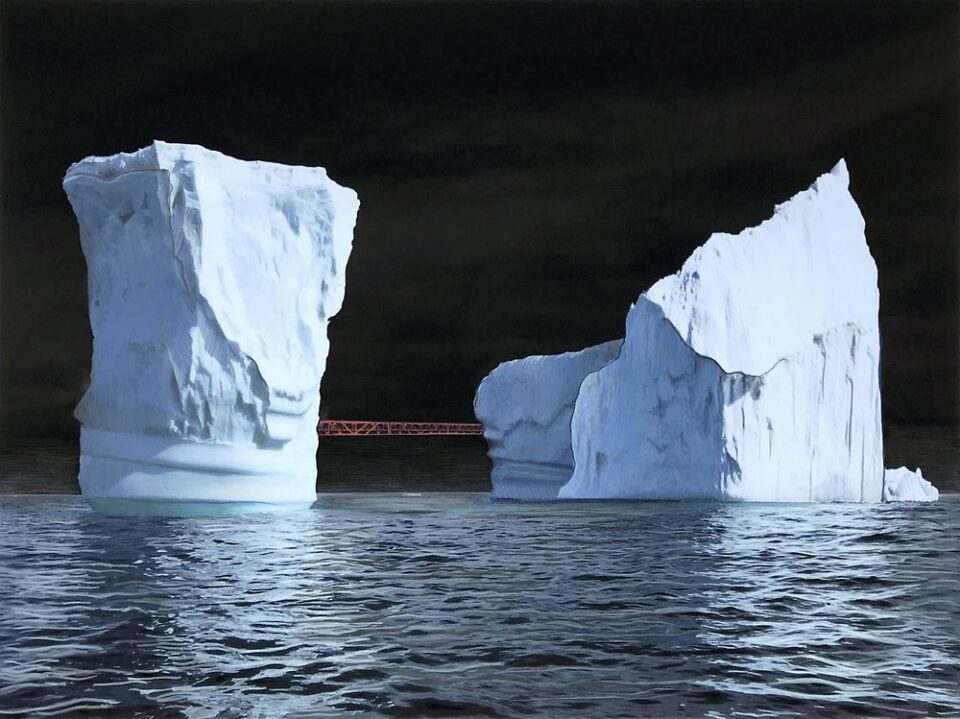 Luciana Abait | Photography
Bridge invites viewers to reimagine nature through manipulated mixed-media topographies. Natural landscapes and human-made objects are re-scaled out of proportion in order to co-exist in a new magical reality. These eerie psychological landscapes reflect upon human beings and their fraught relationship with the organic world.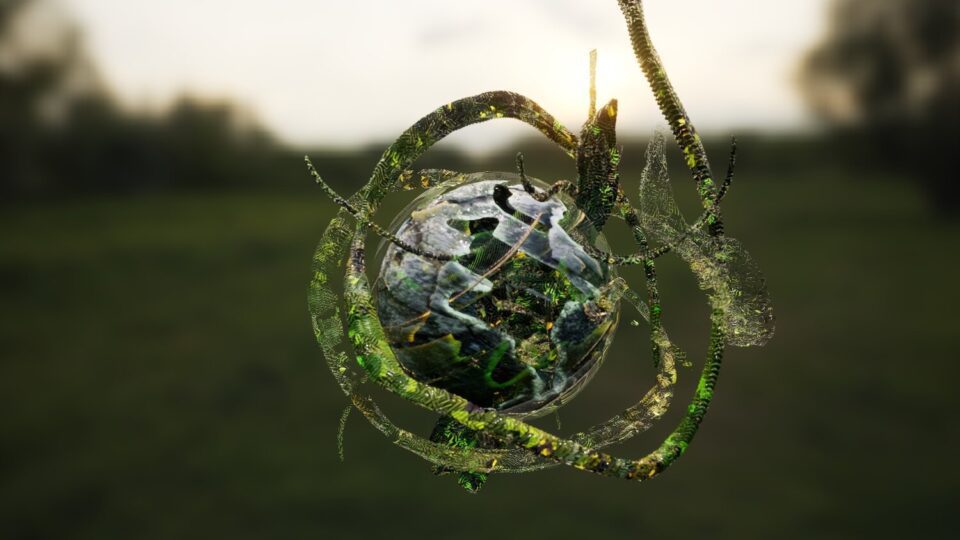 Jakob Steensen | Digital Art
Catharsis was exhibited at the Serpentine Galleries, London, in January 2020 for the project Connect BTS. It is a large-scale, immersive installation that pulls audiences into a digital simulation of a re-imagined old-growth forest. The virtual ecosystem and synchronised spatial audio were built from three-dimensional textures and sounds in the environment.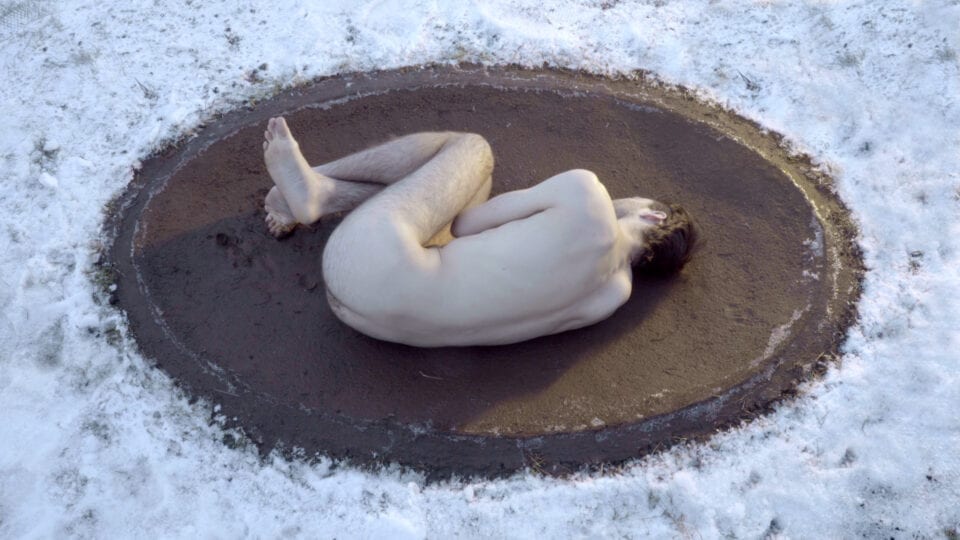 Monroe Isenberg I Video
Earthwomb is a response to living and working in Seydisfjordur, Iceland— to the feeling of roundness in the fjord, the sense of cycle and our fragile and vulnerable interdependence with Earth. Referencing the human womb, Earthwomb was born from contemplative rituals of collecting, walking and practicing stillness, and is an act of return to the land.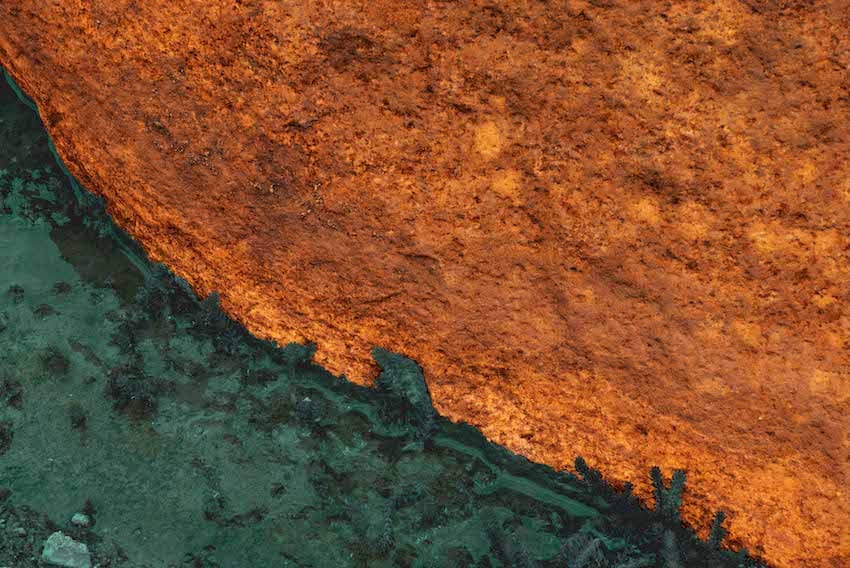 Geoff Titley I Photography
With the expanding role of the screen in mediating our view of the world, the lines between the artificiality of technology and the reality of nature become blurred. In River Survey, these lines in digitally documenting a natural landscape are followed. The work is initiated with photographs shot around the sweet waters flowing through a particular Australian landscape which, relatively speaking, has not been impacted greatly by humans.
---
The Aesthetica Art Prize is open for submissions. Submit your work by 31 August to win £5,000, publication and exhibition. Click here to find out more.
---