On 4 August 2020, explosions at the port of Beirut left more than 200 people dead, over 7,000 injured and 300,000 homeless. The disaster severely impacted the lives of countless individuals and communities – including the local arts and culture scene, which was already under pressure from ongoing socio-economic, sanitary and political crises in Lebanon. Nine months on, the city is rebuilding. The Nabad programme (nabad.art) is part of this process. Launched in November 2020 by Dar al Kalima University College of Arts and Culture, Bethlehem, with a core team in Beirut, it continues to offer both short- and long-term support for local artists, small creative enterprises and art NGOs across Southwestern Asia and North Africa.
---
Nabad's projects in 2020-2021 have backed more than 120 creatives and businesses. Amongst their valuable initiatives is the launch of arleb.org with the help of its partner sprkl.co, the first not-for-profit inclusive platform in the region, featuring 61 established and emerging artists and more than 500 curated works. Audiences can discover works by photographers such as Nada Raphael and Carmen Yahchouchi, whose powerful photographs are shown here. "By listening and telling the stories of others, we come to understand that there are no stereotypes," says Yahchouchi. "What better way to collectively engage in empathy than to share the images we take?" Nabad have also published a poignant art book about Beirut's damaged architectural heritage with Plan Bey, alongside an anthology entitled The Beirut Call with Elyssar Press (Redlands-USA), featuring 21 testimonials, narratives and visual stories that highlight the change-making arts and culture scene in Beirut.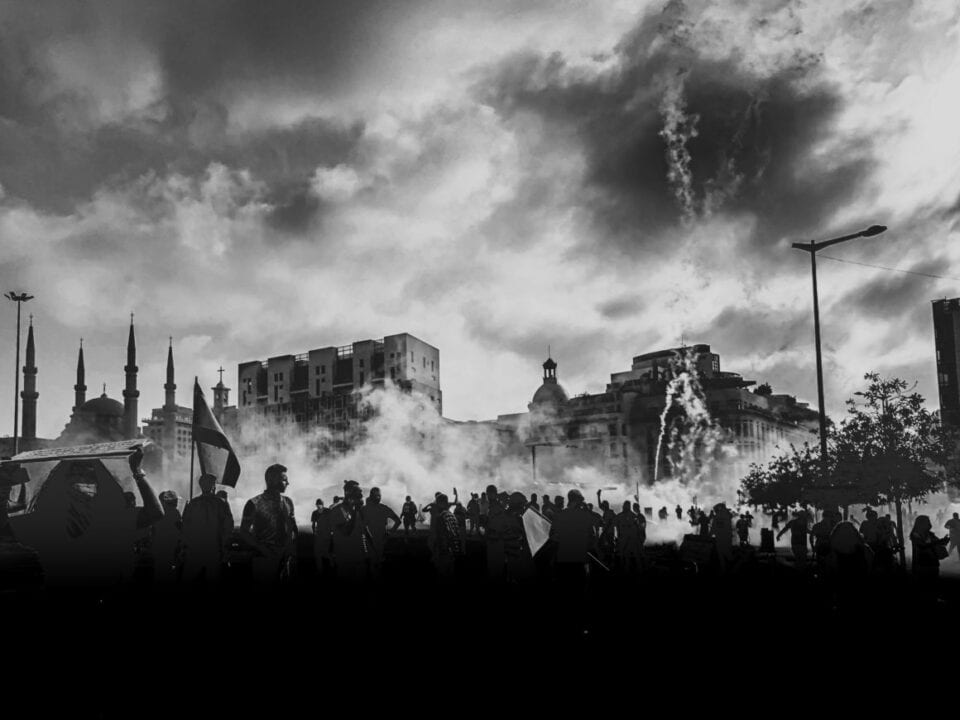 "Lebanon is in great need of viable methods of growth from the tragedies of wars, explosions and multiform crises," they explain. "The arts and culture scene provides democratised ways of establishing inclusive cultural identities." Aptly, "nabad" means "heartbeat" in Arabic – reflecting the programme's deep involvement with the community. Key initiatives include art therapy workshops with Meadows NGO for frontline nurses, social workers and activists, as well as live and virtual concerts with Beirut Jam Sessions. Across all its platforms, Nabad's work remains based on four main pillars: "art intervention, outreach, empowerment and content production."
---
Find out more here.
---
Image Credits:
1. Carmen Yahchouchi, The October Revolution
2. Nada Raphael, Stairway to Heaven
3. Nada Raphael, Women Power
4. Carmen Yahchouchi, Under the Rubble