The World Wide Fund for Nature's 'Earth Hour' is a global initiative that encourages individuals to embrace the night. Held on 27 March, this year's event asks communities to consider the impact of artificial light on our world. We select 5 Aesthetica Art Prize alumni that explore the play of light in nocturnal environments.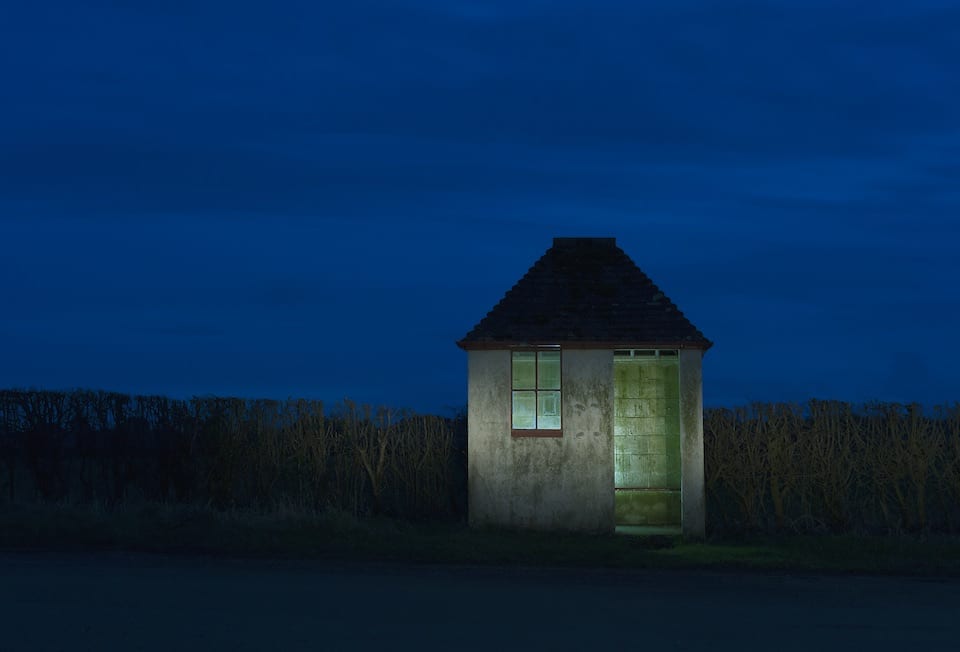 Judith Jones
Fine art photographer Judith Jones is interested in personal conflicts and human fragility. Images from her Twilight series examine the relationship between outside and inside. Lone houses are pictured in isolated settings, barely illuminated by the fading light. Images are still and mysterious, reflecting on the transition from night to day. Rendezvous (featured above) was shortlisted for the Aesthetica Art Prize in 2017.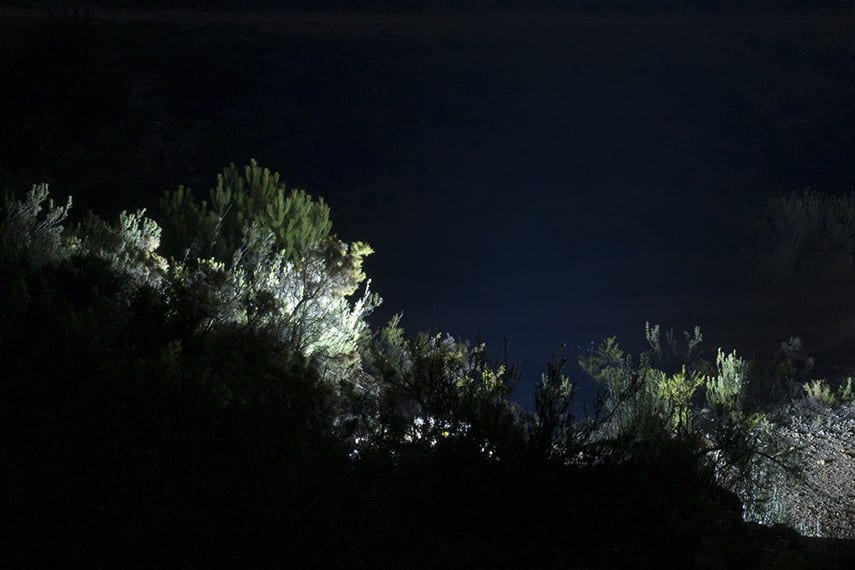 Katrin Hanusch
Longlisted for the prize in 2019, artist Katrin Hanusch is driven by a curiosity in the human condition and the idea of "touch." The Return (featured above) is formed from 30 modified solar panels, installed in a remote location in Spain. Natural sunlight is stored in the photovoltaic screens and slowly re-emits at night. The cyclical work touches on a slow, poetic conversation, in which a drop of technological purity is offered as a small glow back to the expansive night sky.
---
Andres Orozco
To what extent do we understand the world we live in? 2020 Aesthetica Art Prize finalist Andres Orozco transforms built environments into otherworldly spaces. Colourful lighting interventions reshape the texture of concrete. The photo-based art series recalls early science-fiction films and iconic cinematography. The artist contemplates: "if light can completely reshape a space, then we can never experience the physical world objectively."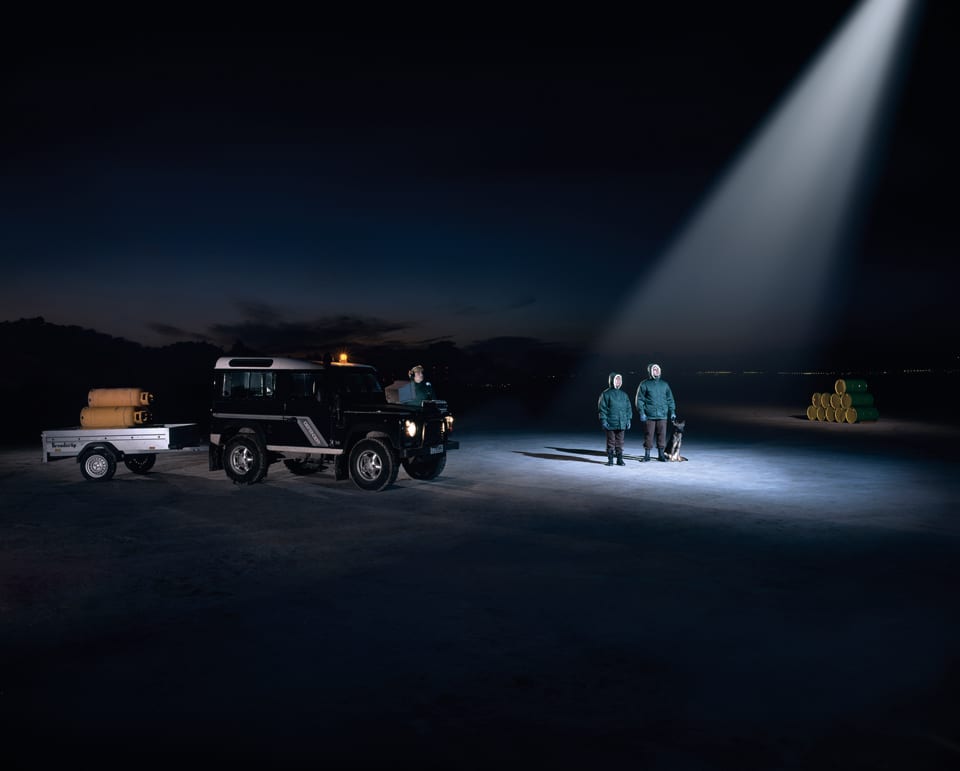 Constantinos Taliotis
In 2013, Constantinos Taliotis was longlisted for the Aesthetica Art Prize. In the same year, he co-represented the Republic of Cyprus at the 55th Venice Biennale. His multi-disciplinary practice focuses on the aesthetics of popular culture. Taliotis's images freeze recurring narrative tropes as they appear in films. These include briefcase swaps, car chases and extraterrestrial invasions – all framed by dark skies and ethereal beams of light.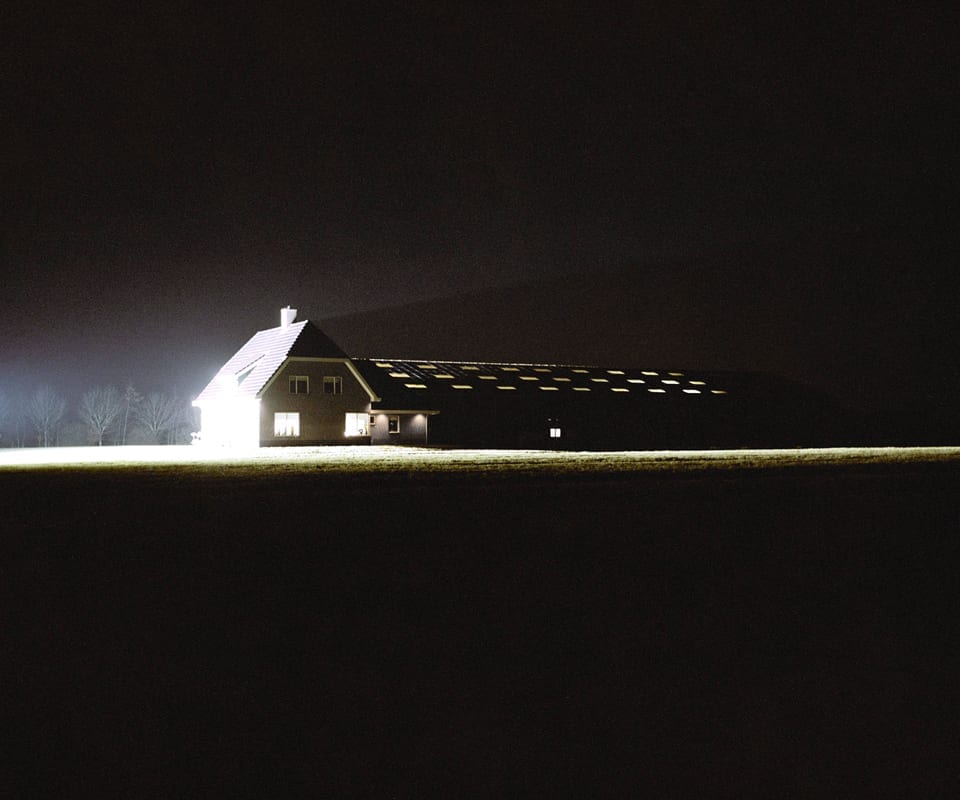 Miriam Donkers
Dutch artist Miriam Donkers draws inspiration from people who choose to live off the beaten track. No night, no light (village #0.1) (featured above) is based on research about visual perspectives in the Polder area of the Netherlands. The artist noticed the boundaries of light and darkness were very clear in these rural communities. Clear skies, endless fields and isolated buildings are illuminated by thin veils of yellow light. The series considers the power and limitations of artificial light.
---
The Aesthetica Art Prize is open for entries. Submit your work to win £5,000, publication and exhibition.
---
Credits:
Lead image: Judith Jones, Come Into The Night Garden.
1. Judith Jones, Rendezvous, 2015. Digital photography. 60cm x 40cm.
2. Katrin Hanusch, The Return, 2018.
3. Andres Orozco, Raw, (series). Photographic print, dimensions variable. Courtesy of the artist. © Andres Orozco
4. Andres Orozco, Raw, (series). Photographic print, dimensions variable. Courtesy of the artist. © Andres Orozco
5. Constantinos Taliotis, The Superlative Invasion of the Villainous Outré, 2010-2011.
6. Miriam Donkers, No night, no light (village #0.1).