For Aesthetica Art Prize 2019 shortlisted artist Daniel Mullen, painting is a means to figuratively communicate abstract concepts. "I'm driven by the sense that abstract art does not reproduce perceived outward reality but instead is a transference of that which lies beyond our visual comprehension," he explains.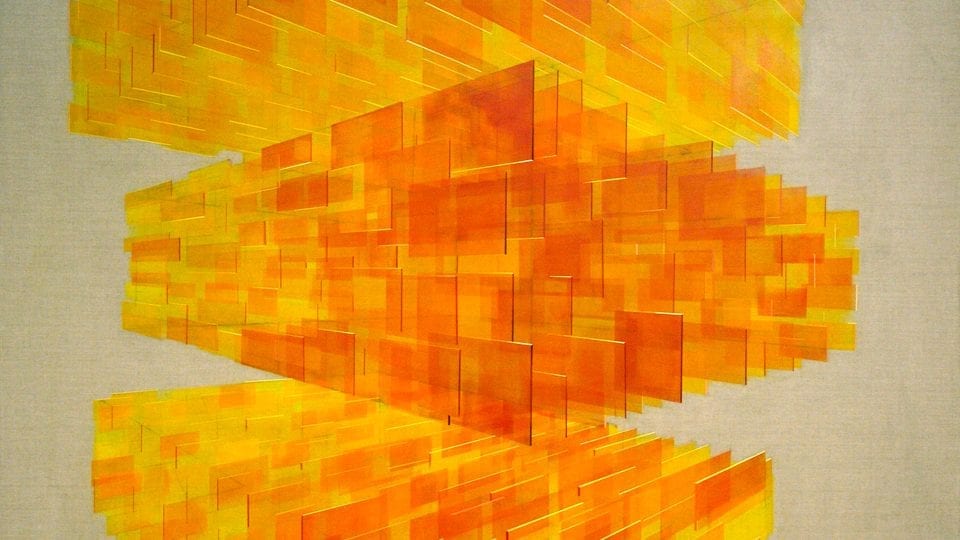 The featured work, 37-67, is created in collaboration with his partner, Lucy Cordes Engelman, who has a luminous complex filter through which she experiences time. Reflecting upon this form of synaesthesia, each corresponding numerical symbol has a colour associated with it. Every number from 0-9 equals a specific colour.

On view as part of the Aesthetica Art Prize Exhibition, 8 March – 14 July. Find out more here.
Image courtesy the artist.