"Nature is our biggest ally and our greatest inspiration," says David Attenborough in A Life on Our Planet – a powerful film charting the monumental scale of humanity's impact. There has never been a more crucial time to assess our relationship with the wild. Drawn from the Aesthetica Archives, these artists and photographers take varied approaches to capturing the landscape – from aerial views to digitised vistas.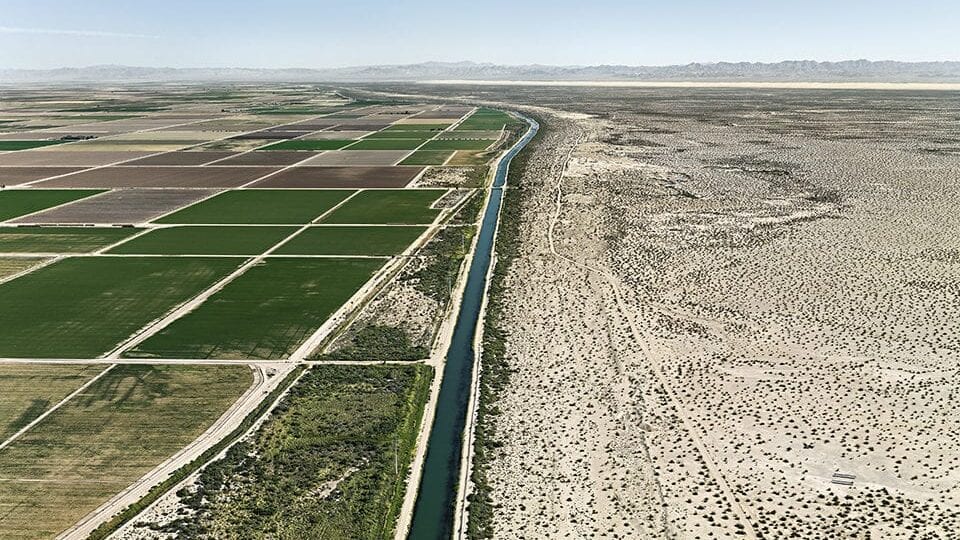 Edward Burtynsky (b. 1955) investigates humanity's indelible, irrevocable and deeply complex influence on the Earth. The Canadian artist is known for large-format photographs that depict the effects of industry on the landscape. His images evoke an almost painterly quality to salt pans, quarries, mines and oil fields. 
---
Rebecca Reeve started the Marjory's World series during a residency in Everglades National Park, which led to an exploration of a number of national parks across the USA. Reeve photographed curtains in the landscape, sourcing used fabrics from the local areas in which she was working. The images comment upon our increasingly urban existence – a sense of disconnect from the natural world.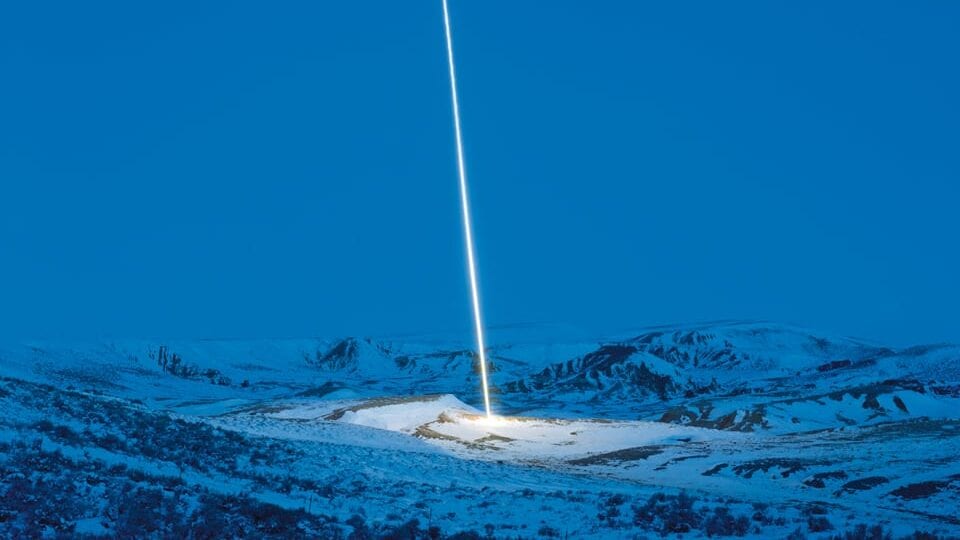 At Light's Edge by Kevin Cooley (b. 1975) provides desolate views of American landscapes illuminated by eerie distress signals – messages coming from above. Lightning shoots or falls through the sky, highlighting the notion of endangered beauty. The project was shot in Idaho, Montana and Wyoming – one of the least populated regions in the country – states selected for their scenic qualities or historical significance.
---
Winter is a photographic series by German artist Uwe Langmann (b. 1985) that depicts sweeping topographies blanketed by clean, white expanses of snow. The undulating heaps of snow are captured with little other details, perpetuating the idea of coldness through blank, isolated locations. Langmann masterfully captures the land as it is submerged by the supremacy of nature; marvelling at simplicity.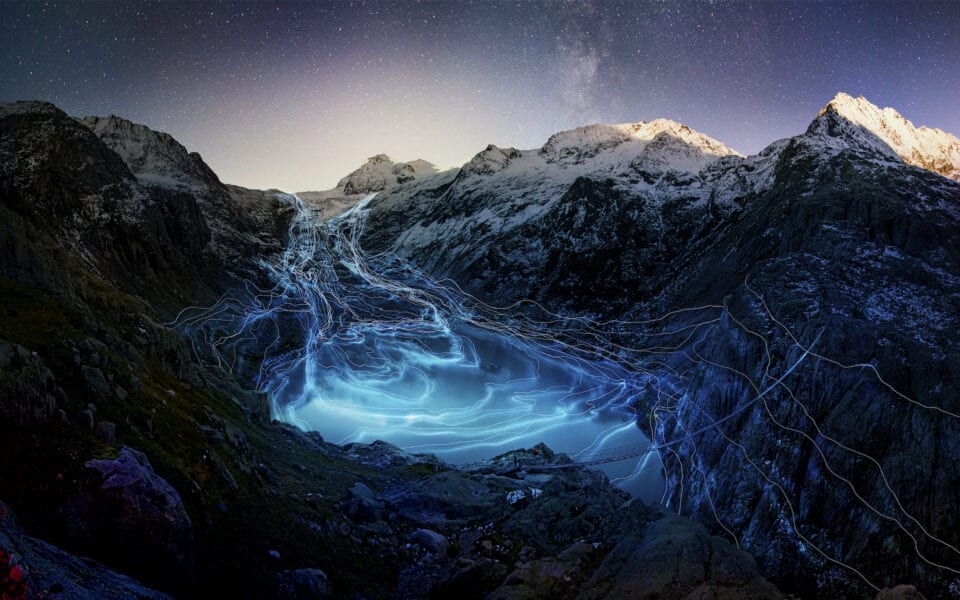 Swiss artist Fabian Oefner's (b. 1984) immersive work, Timelines, maps out the ever-shrinking dimensions of two glaciers, taking data from the last 140 years. It unfolds chronologically – allowing users to choose a year and see how large a glacier was at that point, before scrolling through the years to see how it changes shape, reducing in size shockingly fast. Whilst the information is bleak, the images are anything but – with the edges of the ice mapped out by light trails and recorded onto large images of the landscape.
---
Subscribe to Aesthetica and Save 40% + FREE Digital Subscription.
---