Alex Prager (b. 1979) became a photographer overnight. After first picking up a camera at the age of 21, and before any gallerist in the world knew her name, she anonymously hung pictures in the laundry room of her apartment building in Los Angeles. Prager's practice evolved after she came face to face with an image by William Eggleston at the J. Paul Getty Museum, Los Angeles. In a feature with Aesthetica, she notes: "Within a few days, I bought everything I needed to become a professional photographer. I would photograph until three in the morning and then work in my darkroom until six, so I could immediately process my film. I had to go work at 9am. I came home from work at 6pm and would go back out with my camera."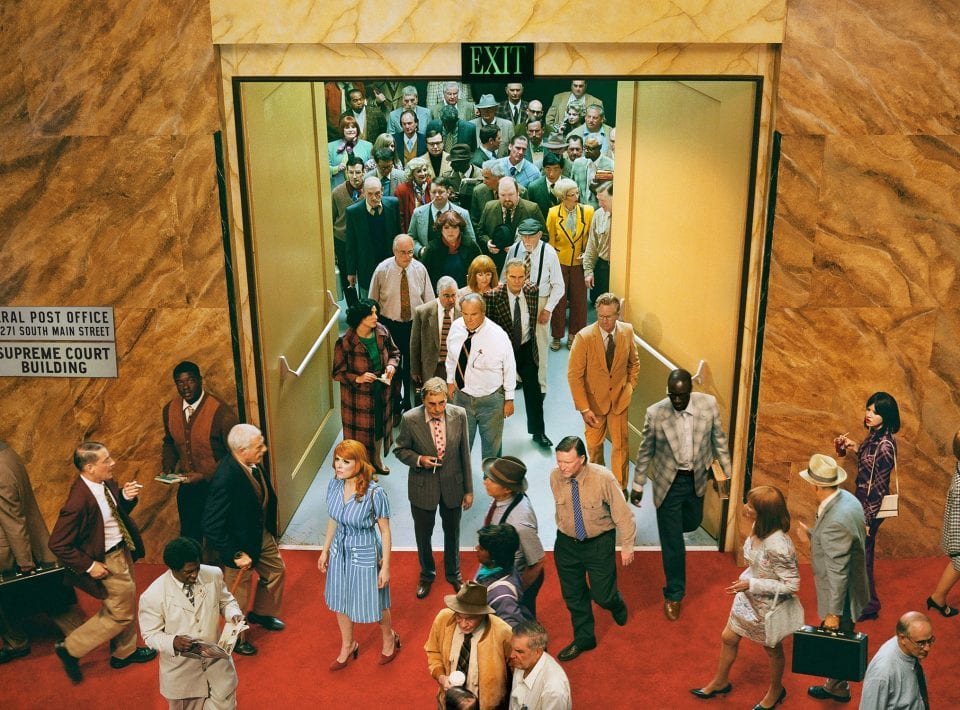 The artist has since been featured in the magazine three times. Featured above is an image from Face in the Crowd, which explores the lines between public and private space and the emotional difficulties of human interaction. The artist directed the performances of hundreds of costumed actors on brightly coloured, fictionally imagined sets, creating congested public areas including an airport terminal, a city hall lobby, a beach and the Sunset 5 cinema. The series is based Prager's personal experiences of alienation: "I was travelling a lot at one point and often felt alone amongst strangers. I was questioning my own reality, how I perceived those who were around me, and how they viewed me. A lot of my work is about perception: how the lines between what is real and what only feels real can become blurred." Indeed, many of her images feature women engaging with feelings of isolation, dislocation and vulnerability.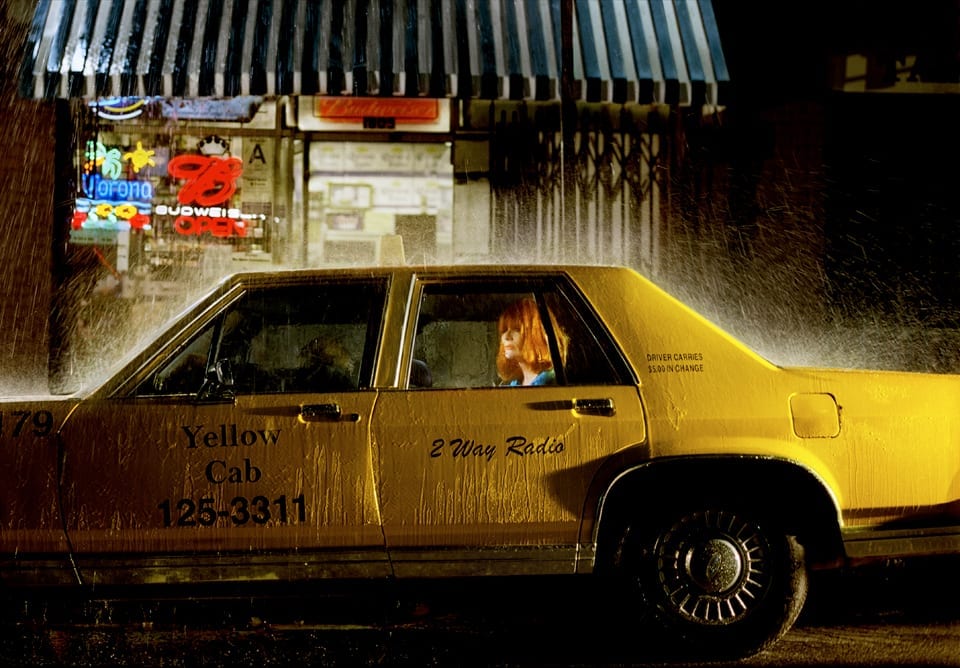 The cinematic elements for which Prager is widely celebrated chart back to a childhood spent in Los Angeles. The glamorous exteriors of the city, as well as its seedy underbelly, seep through the aesthetic of her pieces, with subtle references to Alfred Hitchcock, Douglas Sirk, or the Mulholland Drive strain of David Lynch. "I love the lighting from Hollywood movies of the Golden Era, from the movies of the 1920s until the 1950s," Prager once remarked. "With that kind of lighting, anything can happen. It draws you in. There can be a lot of dark things happening – things that might not have been pleasant to watch, but the lighting aestheticises them and makes watching the movie irresistible."
---
Aesthetica is a destination for contemporary art and culture. Keep up to date with some of the most important artists at work today. Subscribe and Save 50%: Get Your First Three Issues Free.
---
Lead image: Alex Prager, Despair Film Still #2, 2010. ©Alex Prager and courtesy of Michael Hoppen Contemporary.
1. Alex Prager Crowd #8 (City Hall) 2013.
2. Alex Prager, Irene, 2010. C-print, 121.9cm x 176.5cm (print), 124.5cm x 181cm (framed). Courtesy Alex Prager Studio and Lehmann Maupin, New York and Hong Kong.