The photography of Bill Brandt (1904-1983) has often been perceived as "sinister", capturing dark scenes across many of the most turbulent decades of the 20th century. A new show at Foam, Amsterdam, titled The Beautiful and the Sinister, moves beyond this interpretation, showing how "the sinister" overlaps and interacts with other readings of his oeuvre. The exhibition highlights Brandt's acute social awareness and captivating sense of the otherworldly – across photojournalism, nudes, portraiture and landscape.
Brandt was born in Hamburg to a British father and German mother. The early years of his life were marked by war and disease, including a spell in a sanatorium for tuberculosis. Whilst in Paris, at the close of the 1920s, he fell under the spell of Surrealism, including the work of Man Ray (1890-1976) and photographer Eugène Atget (1857-1927), whose shadowy city scenes left their mark. At the same time, in the UK – his adopted home; Brandt claimed to have been born in England after disowning his German heritage – the artist became preoccupied with the grinding poverty of everyday life across Britain, committing himself to a stark realism remarkable for its time.
Early collections such as The English at Home (1936) and A Night in London (1938) combine searing documentary clarity with a high-exposure, high-contrast approach that converts bodies into curious, curvaceous shapes. Buildings and streets become dark mottled surfaces. What we see is at once an unfiltered window on reality and a mesmerising study in tone and pattern. There are Surrealist connotations, too: the incorporation of mirrors, doors and windows suggests a layer of symbolism.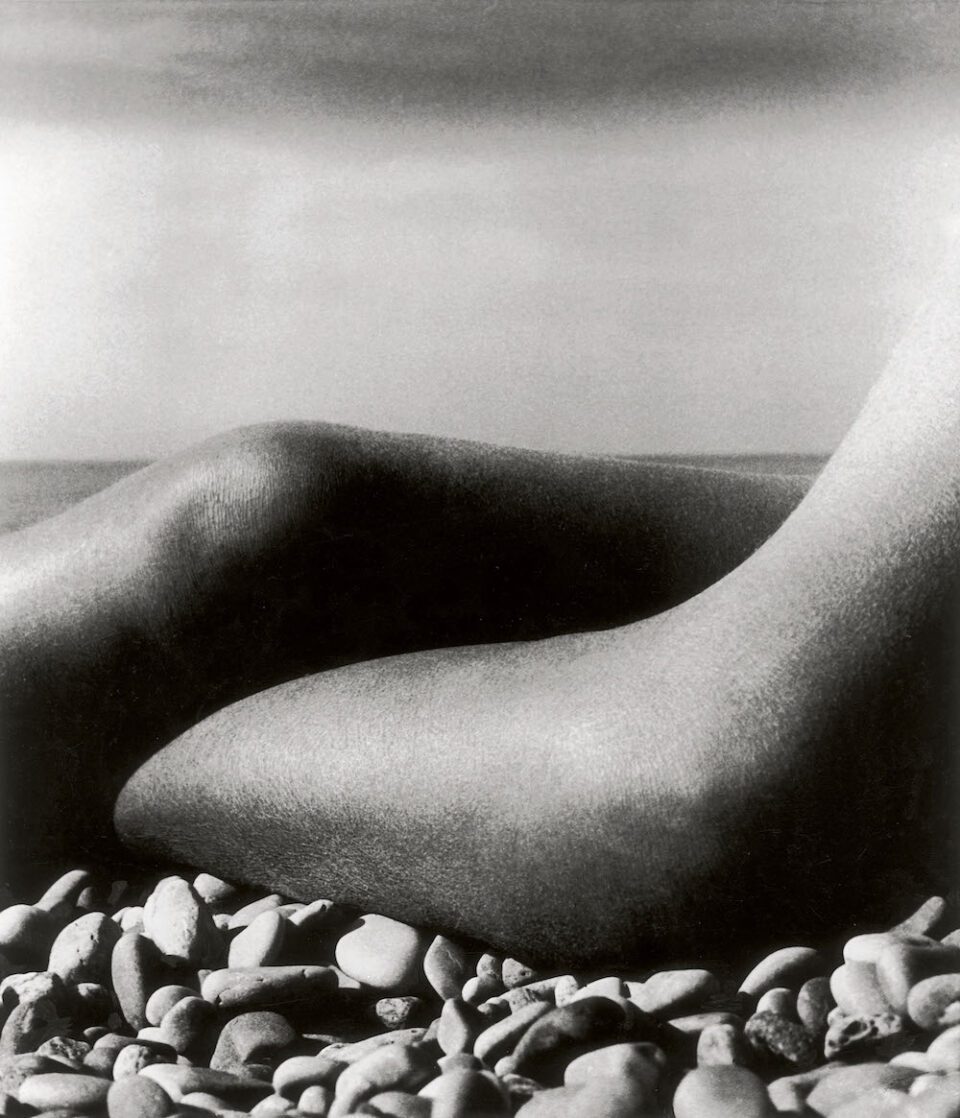 Works created in the north of England, meanwhile, capture the suffocating impact of heavy industry on regional communities and landscapes. Through family contacts, Brandt was also able to give a sense of the enormous wealth disparity at the time, interspersing city grime with snaps of high-society frivolity.
During WWII, Brandt's lens was trained firmly on the everyday London experience, with many of the resulting photographs appearing in Camera in London (1948). Commissioned by the Ministry of Information to document life in air raid shelters, he created harrowing shots of bodies crowded into underground stations, crypts and churches. After the war, the female nude became a particular preoccupation, with Brandt's distinctive, wide-angle lens distorting the human form in dreamlike and disconcerting ways.
The photographer also created likenesses of many famous literary and artistic figures, from Henry Moore to Francis Bacon. Landscapes continued to provide an important creative undercurrent, with pieces such as Cuckmere River (1963) indicating the artist's overarching concern with reducing his images to a set of bold, sinuous contrasts. It is interesting to think what Brandt might have accomplished in colour, given that the extremes of black and white were so integral to the effects he achieved. It's an enticing prospect.
---
Bill Brandt: The Beautiful and the Sinister runs at Foam, Amsterdam from 18 February until 11 May.

Find out more here.
Words: Greg Thomas
---
Image Credits:
1. Cuckmere River 1963 © Bill Brandt courtesy Bill Brandt Archive Ltd
2. Nude Baie des Anges France 1959 © Bill Brandt Courtesy Bill Brandt Archive Ltd