What constitutes a photograph? Is it the moment the image is captured? Or all of the interactions that informed the final still? Elle Pérez (b. 1989) focuses on the space in between shots, mindfully reflecting on the action of making images. By "establishing intimacy" with subjects, their practice is rooted in a deeper understanding – and appreciation – of the full complexity of human connections and emotions.
Devotions, the American artist's ongoing exhibition at Baltimore Museum of Art, invites visitors into an "environment of visual relationships" through depictions of friends, lovers, sparring partners and nature. Brooding diptychs and tender portraits are united by an atmosphere of closeness, heightened by the intense, black gallery walls where the framed prints hang. Tomashi and Ally II (2019), for example, is part of a duo of portraits. In each, a pair embrace, finding strength and comfort in one another. Pérez describes each figure as "taking on the weight of the gaze … while allowing the other to rest." The deeply personal depictions highlight the reciprocated support associated with closeness and vulnerability.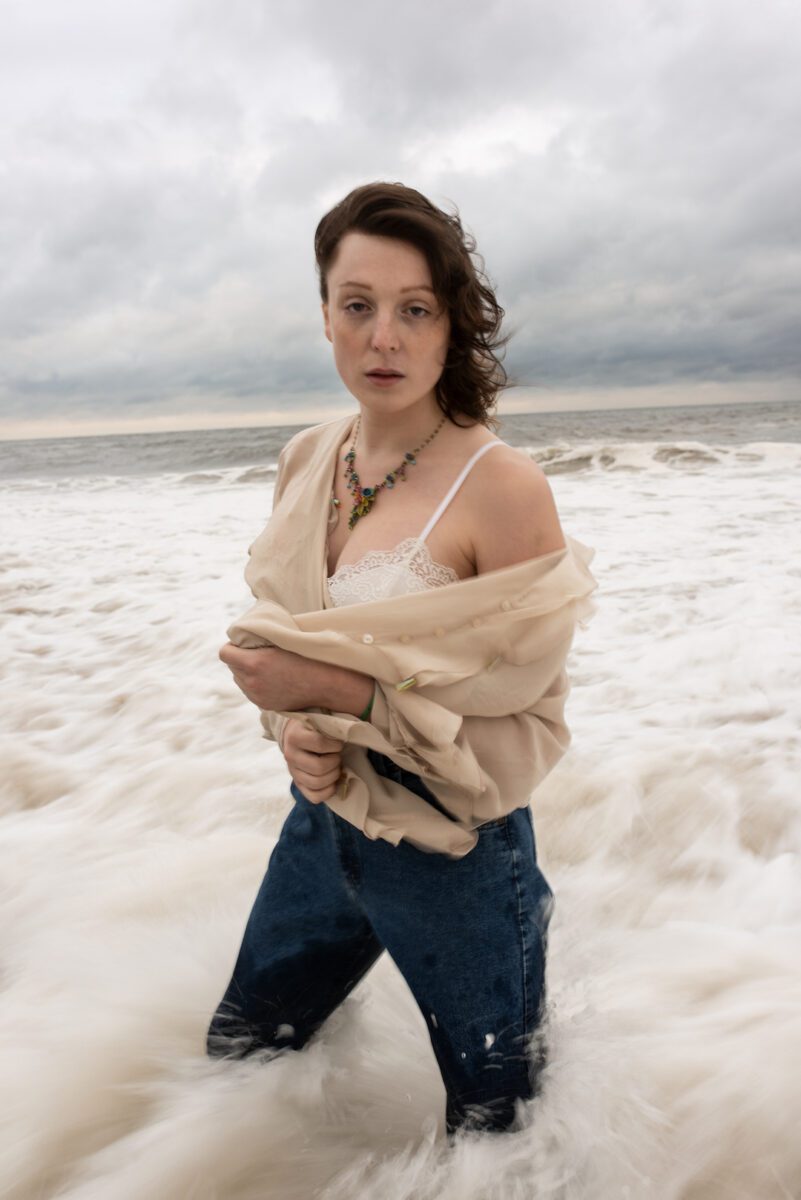 Amidst the portraits are cropped, black-and-white studies: environments devoid of humans are found alongside close- up hands absorbed by the action of touch. In Ascension (Fire Island) (2019), a dark, rippling horizon of foaming waves lap a void-like sky. Viewers are absorbed into the high contrast setting, minds wandering to those who hold them up, no matter what. These snippets of emptiness also encourage us to question what happens when relationships break down.
Pérez not only thinks about their subjects but also considers the experiences of those encountering their photographs. The people around us may shape who we are, but they come and go. The show is sensitive and reflective, affording space for viewers to contemplate what makes a lasting connection.
---
Words: Saffron Ward
Baltimore Museum of Art, 24 April – 19 March
---
Image Credits:
1. Elle Pérez, Tomashi and Ally II (2019). Courtesy of the artist and 47 Canal, Forum.084.02 EP102.
2. Elle Pérez, Mae at Riis Beach (2020-2021). Image courtesy of the artist and 47 Canal.