After Diane Arbus's (1923-1971) death by suicide, her work quickly outgrew cult status and achieved worldwide fame, with a 1972 retrospective at MoMA proving a breakout success. 50 years on, a new show at Louisiana Museum of Modern Art in Humlebæk, Denmark offers European audiences a chance to re-engage with a remarkable body of work, in all its splendour and curiosity.
The subject of Arbus's work was human life: the street was her canvas, the deeper in the urban maze of New York the better: "my favourite thing is to go where I've never been", she commented (Diane Arbus: An Aperture Monograph, 1972). Maybe for this reason, Arbus's compositions expanded the definitions and expectations of candid photography, presenting a more open and representative world. Audiences were introduced to lone children wandering streets, circus performers and sex workers, counteracting the images they would thus far have seen in portrait photography. Each subject was treated with equal parts empathy and fascination, with both compassion and a certain austere distance.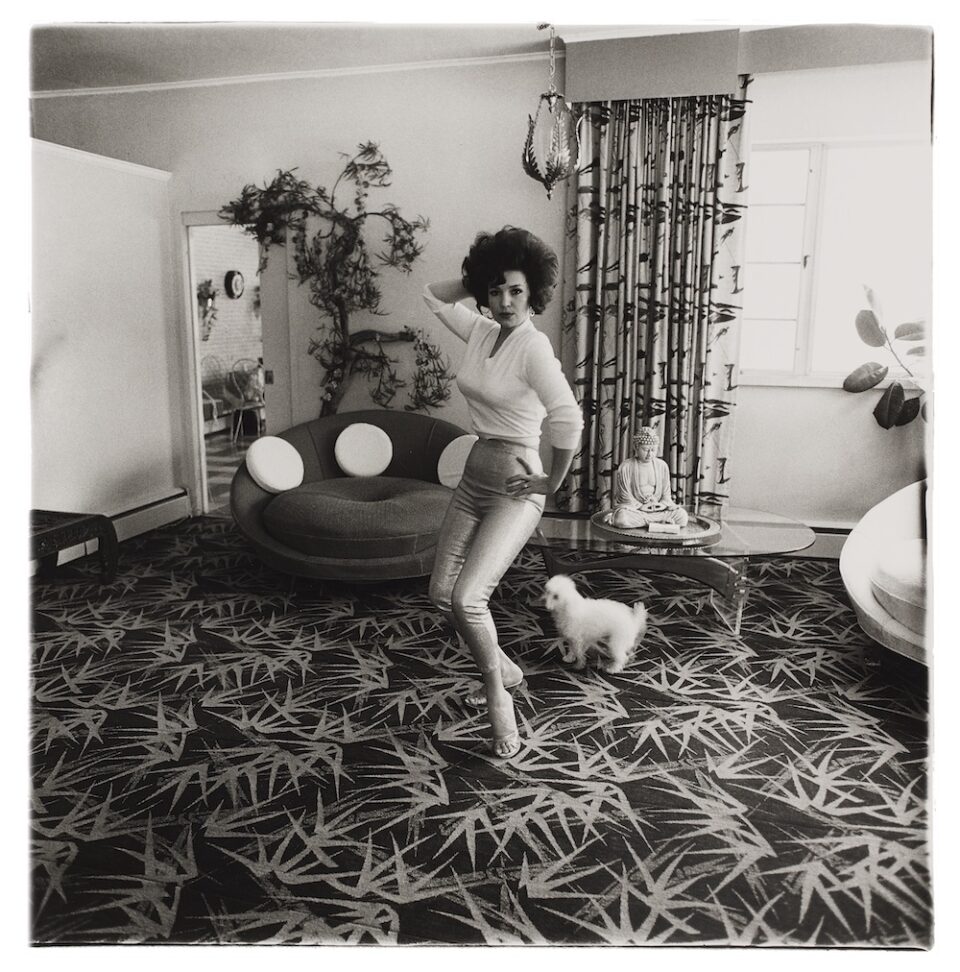 Arbus's work was initially concerned with fashion and high society, featuring in magazines such as Vogue; this reflected a period of training under the great architectural and portrait photographer Berenice Abbott. But things took a radical turn in 1956 when the budding portraitist began wandering the streets of New York with a grainy 35mm camera, meeting subjects by chance and entering into a world very different from that of her childhood. A 2016 portrait for The New Yorker noted that "Arbus was born into wealth, and you could, if inclined, construe the life that followed as one long struggle to get away from wealth—to crawl free of it, like someone seeking the exit from a treasure-stacked cave."
Arbus's work from the late 1950s and early 1960s shows an interest in the infinite cultural and psychological variety of downtown life. The gaze can sometimes seem unforgiving, documenting unsettling situations, but there is a persistent note of solidarity and emotional connection struck in early images such as Three Female Impersonators (1962), which shows Manhattan drag queens backstage. In another well-known piece, a boy with a half-grin holds a toy hand grenade (Child with Toy Hand Grenade in Central Park, 1962). Elsewhere, a burlesque performer sits in her dressing room (Burlesque comedienne in her dressing room, Atlantic City, NJ, 1963). In one famous 1964 shot, stripper Blaze Starr poses amongst the garish décor of her sitting room (Blaze Starr in her living room, Baltimore, MD). Ultimately, these images endure for their emotional complexity – questioning the bonds between artist and subject.
---
Diane Arbus Photographs, 1951-1971 runs at Louisiana Museum of Modern Art, Humlebæk from 24 March until 31 July 2022. Find out more here.
Words: Greg Thomas
---
Image Credits:
1. Diane Arbus, Three female impersonators, N.Y.C., 1962. Gelatin silver print, sheet: 35.6 x 27.9 cm
Art Gallery of Ontario. Anonymous gift, 2016. Copyright © Estate of Diane Arbus.
2. Diane Arbus Blaze Starr in her living room, Baltimore, MD, 1964 Gelatin silver print, sheet: 50.8 × 40.6 cm Art Gallery of Ontario. Gift of Jay Smith, 2016 Copyright © The Estate of Diane Arbus