The world of fast fashion is growing more responsible. As brands and household names place greater emphasis on ethical consumption, here are five new collections combining style with sustainability.
Dot and Above
Launched in 2018 by former street artist Begoña Toledo, Dot and Above is an emerging conceptual womenswear brand that places social responsibility and ethical practice at the very core. The debut collection, The Sol Collection, uses 100% GOTS Certified Organic Cotton throughout. Upcycled materials, combined with AZO-free reactive dyes, makes the line burst with life and technicolour. Find out more here.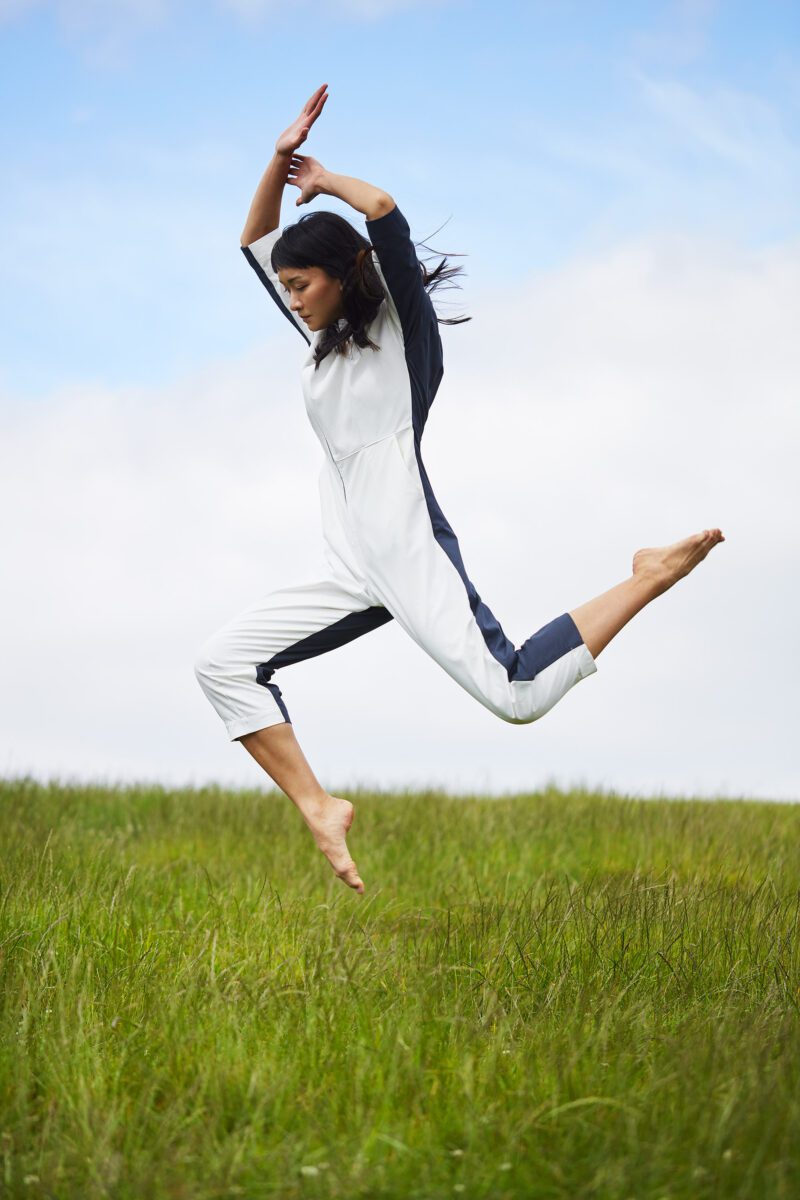 Re-Nylon
Fast fashion (and the human demand for it) accounts for around 5% of all manmade greenhouse gas emissions. To change that, global companies and household names must adapt their practices. This is the ethos behind Prada's Re-Nylon range, a sustainable line of bag silhouettes executed in regenerated nylon. Plastics, carpets and other materials were sourced from landfill sites across the globe, disrupting the usual materialistic supply chain of use, abuse and discard. Find out more here.
Port Zienna
Sustainable fashion label Port Zienna returns with Collection No. IV: Resort 2020. Inspired by the natural world, it evokes the bright notes of summer: grassy dunes, rugged shores and beckoning coastal roads form the backdrop for minimal garments. The new collection combines clean lines and craftsmanship, resulting in a distinctive blend of fluidity and structure. Combining influences from art and architecture, it offers a visual expression of power and strength. Find out more here.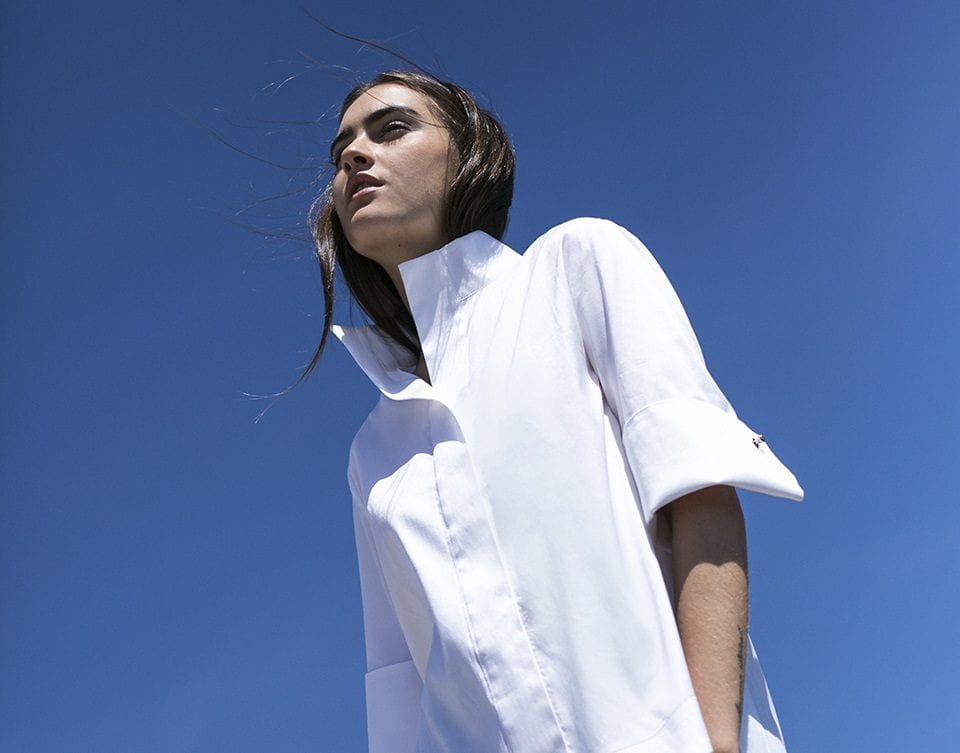 Mother of Pearl
From idea to realisation, Mother of Pearl pay attention to all details throughout their supply chain. The organisations knows where their cotton was grown to how much the farmers were paid to grow it. They've slowed their output from four seasons to two, ignoring the perceived need for constant renewal in fashion. This is all in the strive toward 100% sustainable and eco-neutral practices, and an increased advocacy for greater, equal rights for workers across the globe. Find out more here.
Extinction Rebellion and Stella McCartney
Developed using upcycled fabrics, organic cottons, biodegradable bio-acetate and regenerated nylon, Stella McCartney's new collection is an example of how mass-consumed fashion can adapt to the climate threat. For the announcement, McCartney enlisted members of the climate action group Extinction Rebellion, wearing pastel pink and bold yellow garments atop the Welsh coast. Immediately, this highlights the natural beauty at threat, but also how fashion can be at the forefront of public conversation. Find out more here.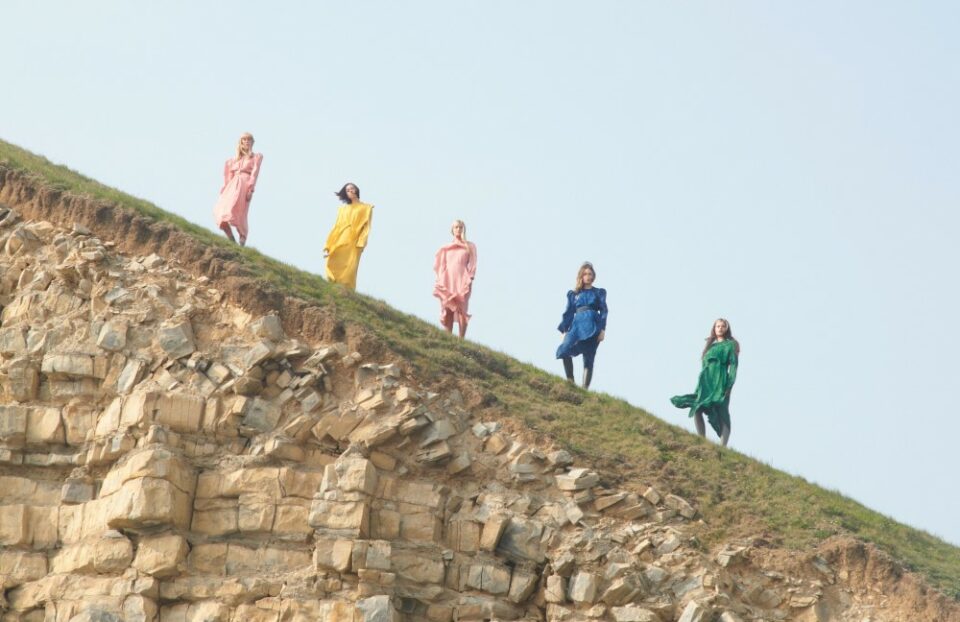 Credits: Lead image courtesy of Dot and Above.