Over the last 20 years, society has witnessed an array of landmark design moments. The launch of the iPhone is just one example; in 2007 it transformed how we connect with others, share information and consume content. Today, as we look towards life in the metaverse, London Design Festival celebrates two decades of innovation. Here are five installations not to miss at the special anniversary edition.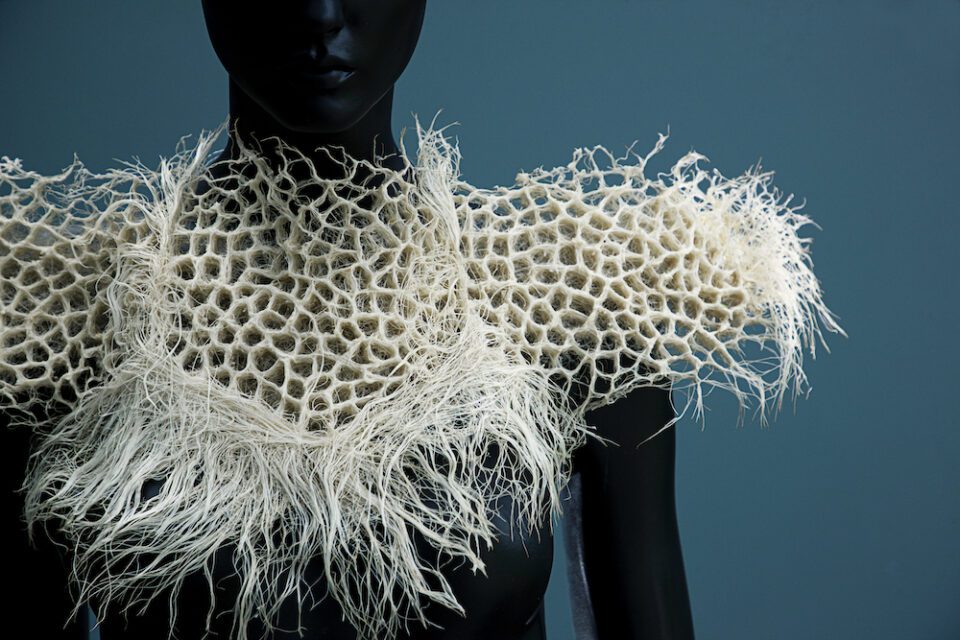 It's been three decades since the term 'metaverse' was first coined in Snow Crash, a 1992 science fiction novel by Neal Stephenson. The book is set in a then-futuristic dystopia, and, much like George Orwell's Nineteen Eighty Four, the tale features some eerily prescient ideas. People connect via virtual reality systems, for example, or use digital avatars as a means of escaping the real world. In October 2021, Facebook rebranded as Meta, bringing the concept back into the spotlight. Sony continues the conversation with Into Sight, an immersive installation designed to explore the "coexistence of physical and meta realities." A wall of shifting colours, lights and soundscapes provides a feast for the senses.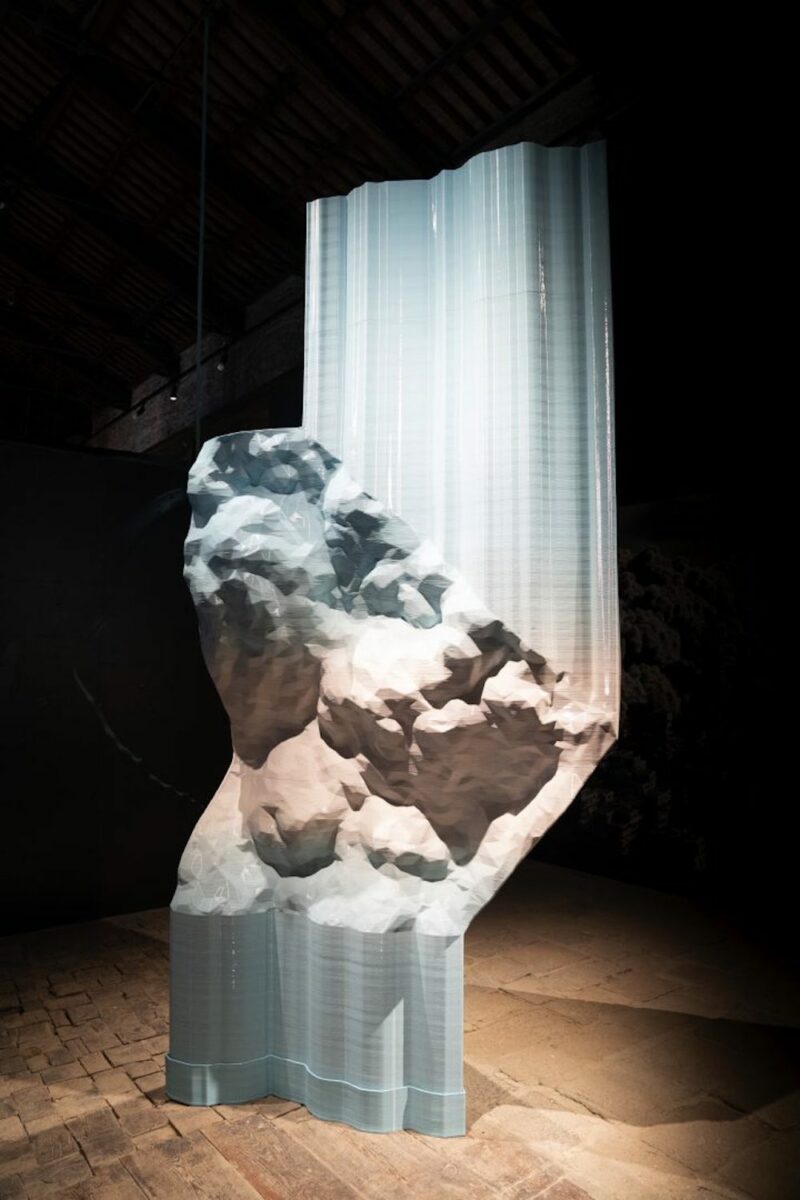 How can we turn harmful waste material into something new? Parley Ocean Plastic® is created from upcycled marine plastic waste intercepted from remote islands, beaches and coastal communities. It demonstrates how indestructible plastics can be transformed in, offering the blueprint for a new wave of "eco-innovative" buildings and objects. V&A presents Plasticity, a a 3.6-metre-high Parley Ocean Plastic® sculpture designed by Italian architect Niccolo Casas and 3D printed by Nagami. The message: we must shift the way we design and fabricate products and structures now, for the future of our planet.
Shanga by Bibi Ahmed | NOW Gallery
"I started making clothes for dolls back when I was growing up in Kenya," recalls designer Bibi Ahmed. "As a child, I was aware of the many varieties of beads and sequins around me. I like to mix crystals with beads. I love bling!" Now Gallery's pop up installation is inspired by vivid Mpesa booths in Kenya, and will be adorned with Ahmed's beaded sculptural corsets, hats and accessories. "Vibrant kiosks, booths and beads have been around me for as long as I can remember, shaping my sense of colour, patterns and designs. I want to share these memories, whilst paying homage to my heritage and culture."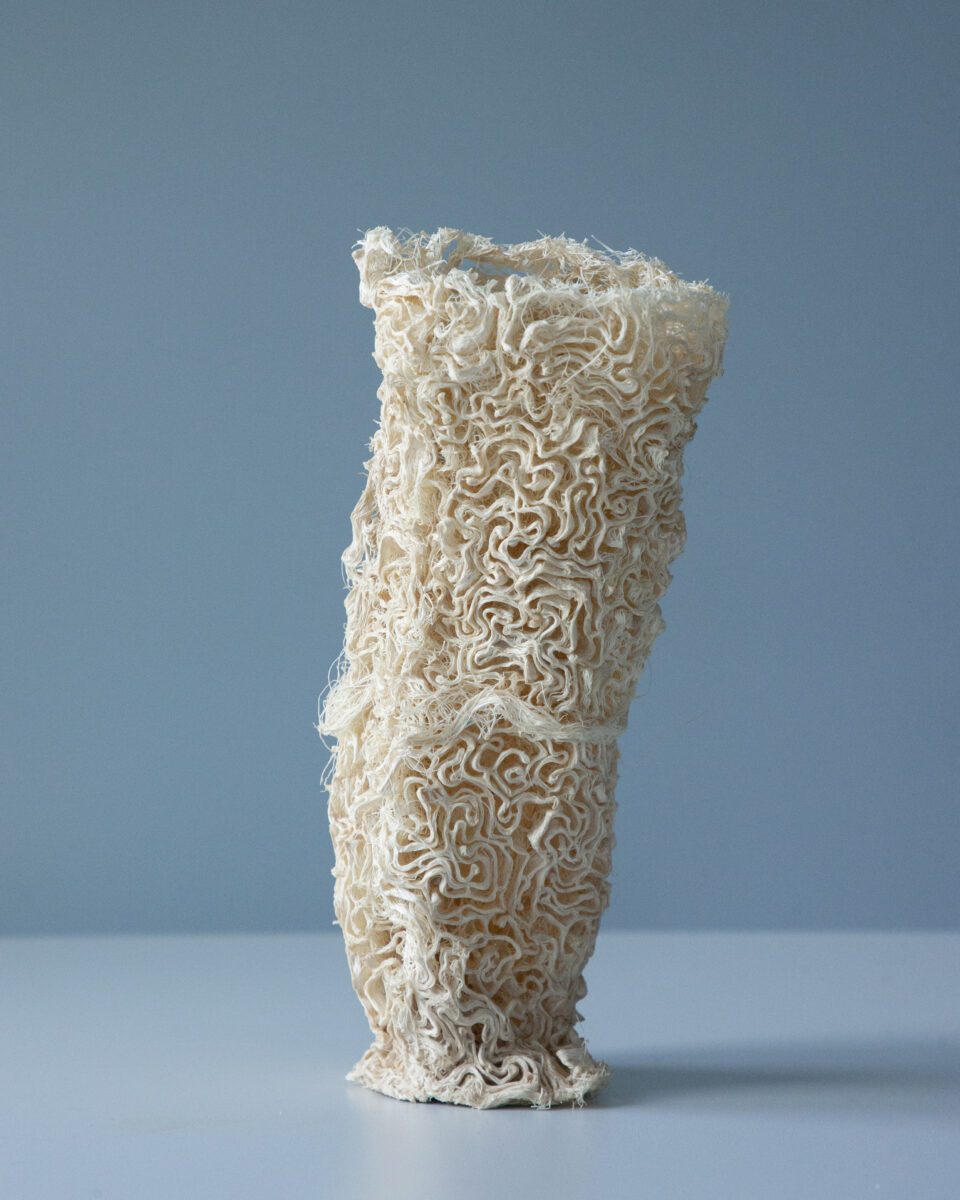 Zena Holloway, whose work is shown above, is a maker and material innovator who grows sculptures and wearables from grass root. The process takes just 12 days, and produces organic and compostable structures that resemble coral. The aim: to highlight the devastation of coral reef bleaching and plastic pollution in our oceans. Holloway's work is part of Material Matters 2022, a destination for designers, makers and manufacturers to explore the value of materials – particularly waste and our need for circularity. Contemporary craft is at its core, showcasing glass, metal, orange peel and ceramics.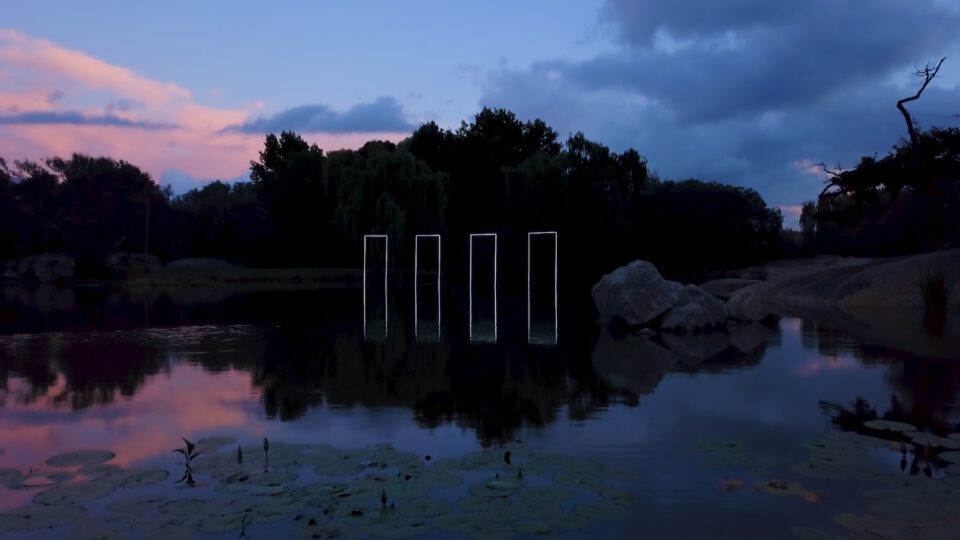 Water Dixon: The Venus Effect | Doyle Wham
"Copper is found in our soil, our blood and our respiratory system," says South African creative duo Water Dixon. "We are fascinated by the obscure and magical journey that a material such as copper has been on: from an exploding star, to a primitive tool. It has hidden stories to be revealed." Water Dixon describe themselves as "artists and alchemists," experimenting with elements and chemicals to create abstractions. In the series Supernovas, for example, viewers witness the results of catalytic reactions: designs which are at once natural and unnatural. Shown above is The Four Doors, a series of light sculptures.
---
17 – 25 September 2022 | londondesignfestival.com
---
All images courtesy London Design Festival.