For the second year running, Paris+ par Art Basel returns from 20-22 October, presented in six locations across the French capital. The fair comprises of three exhibitions, two outdoor installations and a series of talks. Venues include Domaine national du Louvre, the Chapelle des Petits-Augustins des Beaux-Arts de Paris, the Place Vendôme and new additions this year: the Palais d'Iéna, the parvis de l'Institut de France, and the Centre Pompidou, which will welcome the show's Conversations programme. A range of international galleries exhibit such as Konrad Fischer, Gagosian, White Cube and David Zwirner, as well as emerging Galeria Stereo and PM8 / Francisco Salas. Participating artists also include renowned sculptors Tony Cragg, Urs Fischer and Claudia Comte, with a set of transformative works that combine texture and form, as well as new site-specific work by Zanele Muholi. From paying homage to organic structures to challenging canonical representations, this year's event promises a stimulating programme.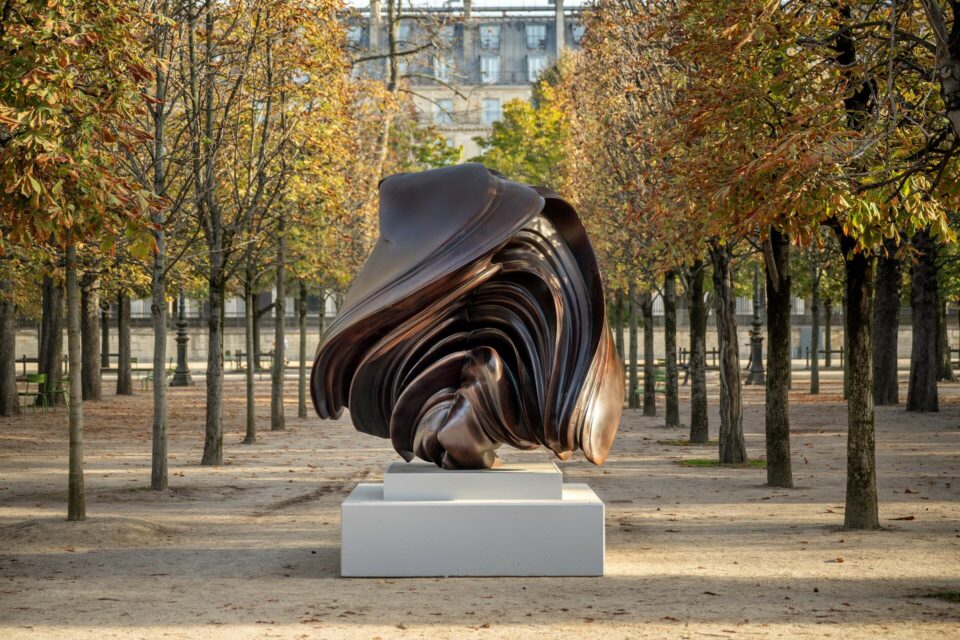 The renowned British sculptor (b. 1949) draws on natural and industrial systems to create fluid, playful forms. Cragg exhibits Willow, a bronze sculpture in the Jardin des Tuileries. The piece grew out of the artist's encounter with a willow tree near his summer house in Sweden. Its rippling layers refer to becoming, moving and growing. Despite bronze being a hard metal, the work's soft, flowing structure seems to come alive, oscillating in contemplation between plant-like patterns, organic abstraction and protective folds. The presentation is part of the La Cinquième Saison exhibition, curated by Annabelle Ténèze, director of the Musée du Louvre-Lens, conceived in collaboration with the Musée du Louvre. It explores the garden as a space of mineral and vegetal activity, from flourishing plants to strolling visitors.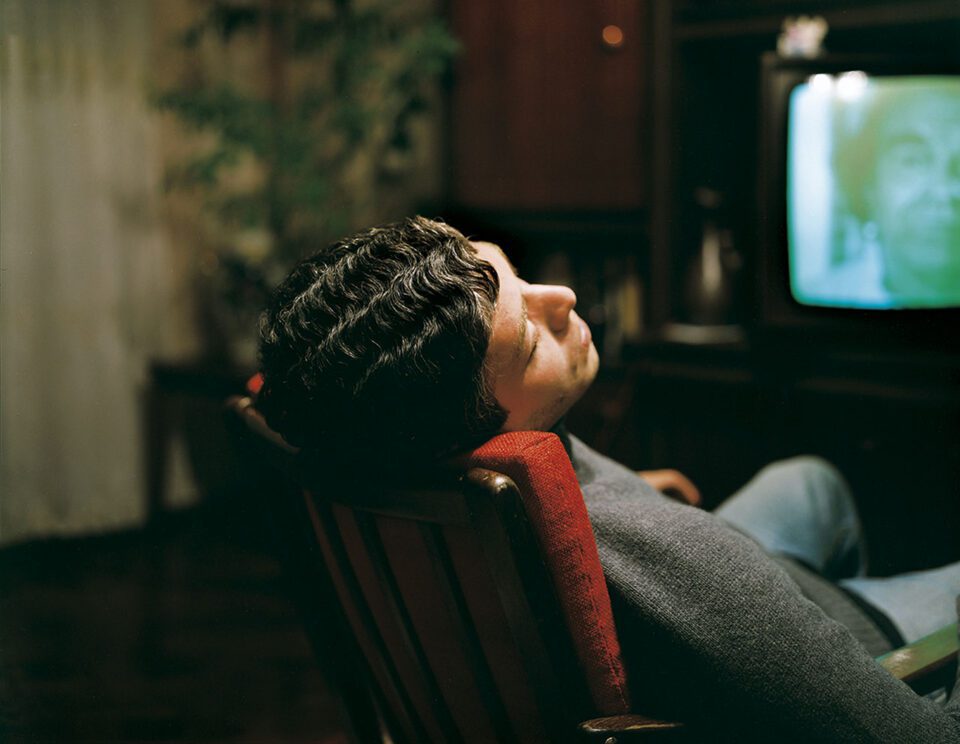 Éric Baudelaire | Barbara Wien
Éric Baudelaire's (b. 1977) series Imagined States is a contemplative, surreal rendering of Abkhazia, an independent state that is officially part of Georgia. Large-scale photographs capture cycles of destruction and reconstruction in the contested territory that lies on the shores of the Black sea. A man pauses with his bicycle on a collapsed promenade, a white car rusts into marshland, and an unnamed figured reclines in his living room, his parted, gelled hair glistening in the light of the television screen. Baudelaire creates a crumbling world that evokes the keen, observational gaze of Joel Sternfeld and the urban uncertainty of Ana Samoylova, where everything is not as it seems. The artist exhibits at Barbara Wein alongside sculpture artist Haegue Yang, mixed-media and video artist Shimbabuku and installation artist Daniel Lie.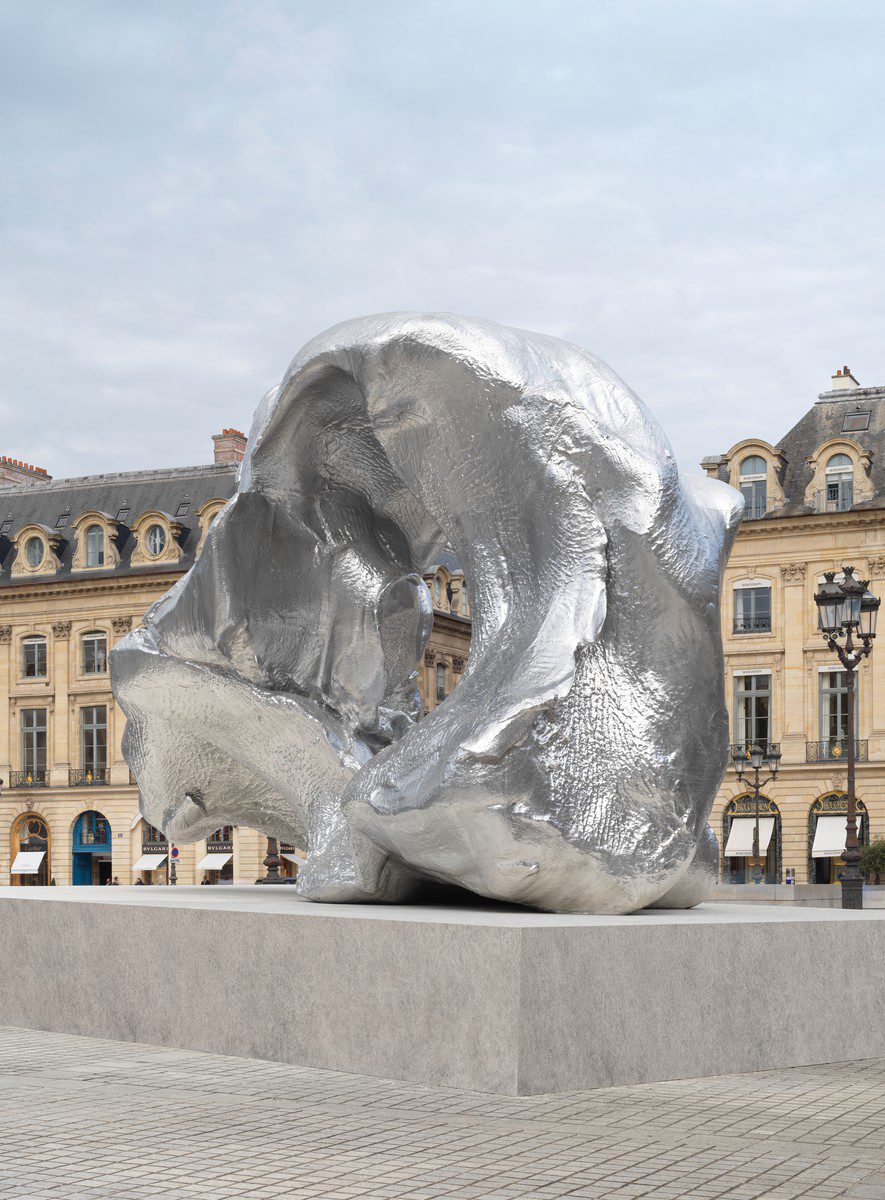 Urs Fischer | Gagosian and Claudia Comte | Galería Albarrán Bourdais
Paris+ par Art Basel's accessible programme extends to public sculpture. Gagosian presents Urs Fischer's (b. 1973) public sculpture Wave on Paris' Place Place Vendôme. The aluminium 5-metre tall work originated as a small piece of clay, moulded by the artist. After making hundreds of similar shapes, Fischer chose one to digitally scan and recreate on a large scale. The resulting piece is caught between formation and disintegration, reminding viewers of the dripping wax of his candle sculptures. Also on display is Claudia Comte (b. 1983) by Galería Albarrán Bourdais with Five Marble Leaves. The enlarged fronds are inspired by red oak trees, highlighting the often overlooked structures of nature. The piece encourages a warm, affectionate response, where the artist welcomes visitors to lay on, touch and feel the work.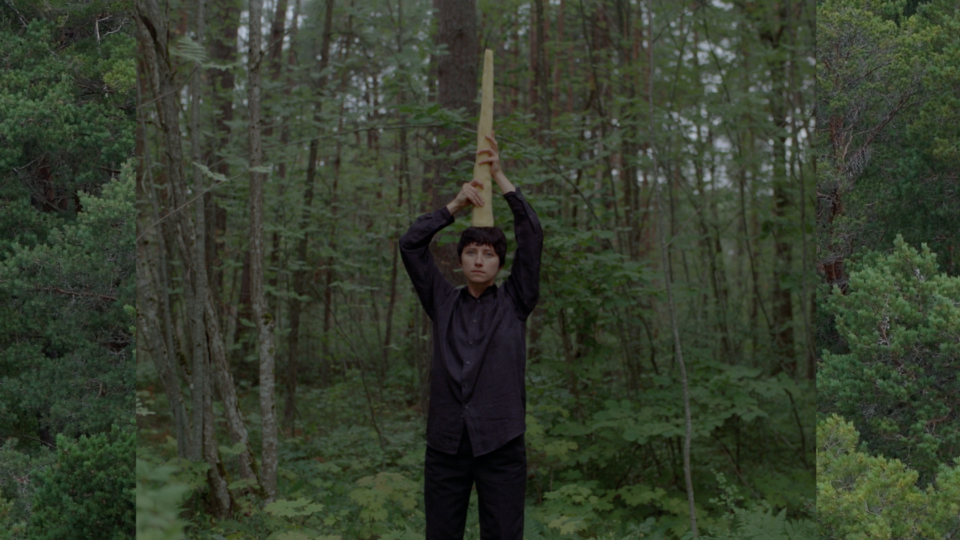 Jessica Warboys | Gaudel de Stampa
Since the 2000s, the UK-born Norway-based artist (b. 1977) has worked at the crossroads of myth and mark-making. Across painting, film, performance, glasswork and sound, she chooses filmic locations, megalithic sites and dense woodlands as sites for her work. These places are embedded in spiritual belief and folk tale – also present in her video installation THIS TAIL GROWS AMONG RUINS that shows at Paris+ par Art Basel. Here we follow a candle, an object whose "power is both finite and infinite: we don't actually see it burn away." Audiences are taken through a nocturnal upside-down world as imagery shifts from a horned silhouette on the wall of a cave, to a tall candle that becomes a unicorn horn, held on its bearer's head as they walk through a forest. The piece promises an immersive and deeply enchanting watch.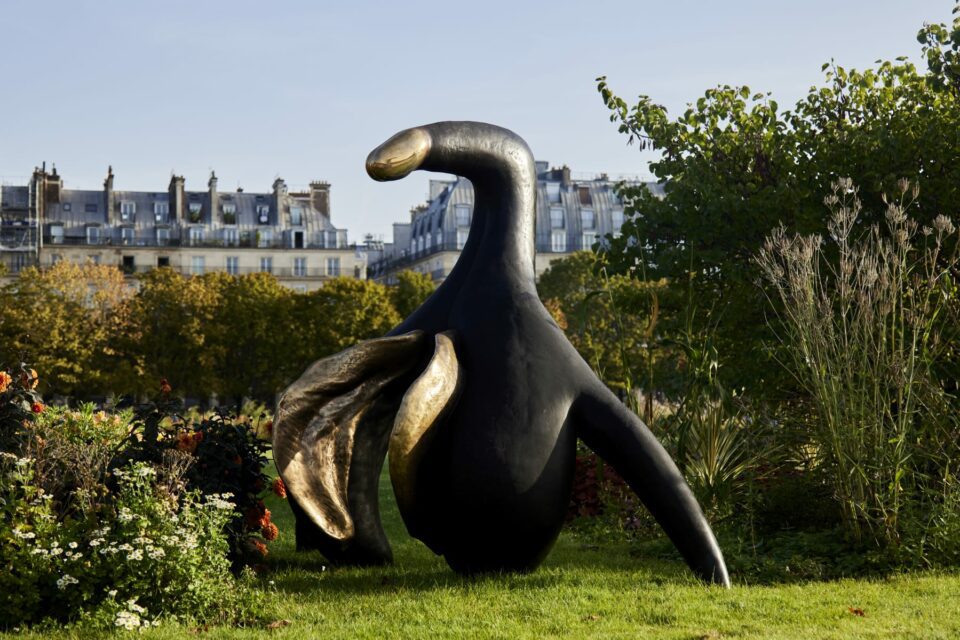 Zanele Muholi | Galerie Carole Kvasnevski
Zanele Muholi documents and archives the lives of LGBTQAI+ communities and black South African women through photography, painting and installation. The Black Silhouettes series is a new collection of sculptures that challenge traditional modes of representation. The pieces appear without a pedestal, and juxtapose the Jardin des Tuileries's warlike sculptures. In contrast to this, Muholi presents partial forms that emerge seated, restrained, sleeping or excavating themselves from the depths of the earth. In one work, a woman rises from the ground, as if her legs are rooted deep in the soil, whilst a fountain flows from the top of her head. The bronze sculptures create a powerful and evocative aesthetic that rejects traditional forms and instead "rewrites a black queer and trans visual history of South Africa."
---
Paris+ par Art Basel | 20-22 October
---
Image Credits:
Éric Baudelaire, Imagined States – The Sleeper (after Stalker), 2004. Courtesy of the artist and Barbara Wien.
Tony Cragg, Willow, 2016. Courtesy of the artist and Buchmann Galerie.
Éric Baudelaire, Imagined States – The Sleeper (after Stalker), 2004. Courtesy of the artist and Barbara Wien.
Urs Fischer, Wave, 2018). Milled aluminum, steel, 520.1 x 760.1 x 449.9 cm, image © Stefan Altenburger, courtesy the artist and Gagosian.
Claudia Comte, Five Marble Leaves (detail), 2023. Courtesy of the artist Galería Albarrán Bourdais, Madrid.
Jessica Warboys, SEA RIVER O (detail), 2023. Courtesy of the artist and Gaudel de Stampa.
---