We have selected five exhibitions that are opening this Spring that we think you should see. Launching in June, the new photography centre at the V&A is going to hold the most important collection of contemporary photography in the UK. This is a truly and exciting moment for the art form. Meanwhile, we are pleased to say that 2023 Aesthetica Art Prize Main Winner Larry Achiampong's first major solo museum show opens at Baltic, Gateshead. Alongside this, the Erwin Wurm show at the Yorkshire Sculpture Park is one of the most impressive collections of his work to-date. It's a highlight of the summer, plus you get to explore the beautiful grounds of YSP. Dear Earth: Art and Hope in a Time of Crisis opens in June at the Hayward Gallery, London, and is a timely survey of artists' responses to the climate emergency.  Finally, head to the Aesthetica Art Prize exhibition at York Art Gallery to see this most engaging and exciting practitioners making work today. Engage with new ideas and a whole world of possibilities this spring.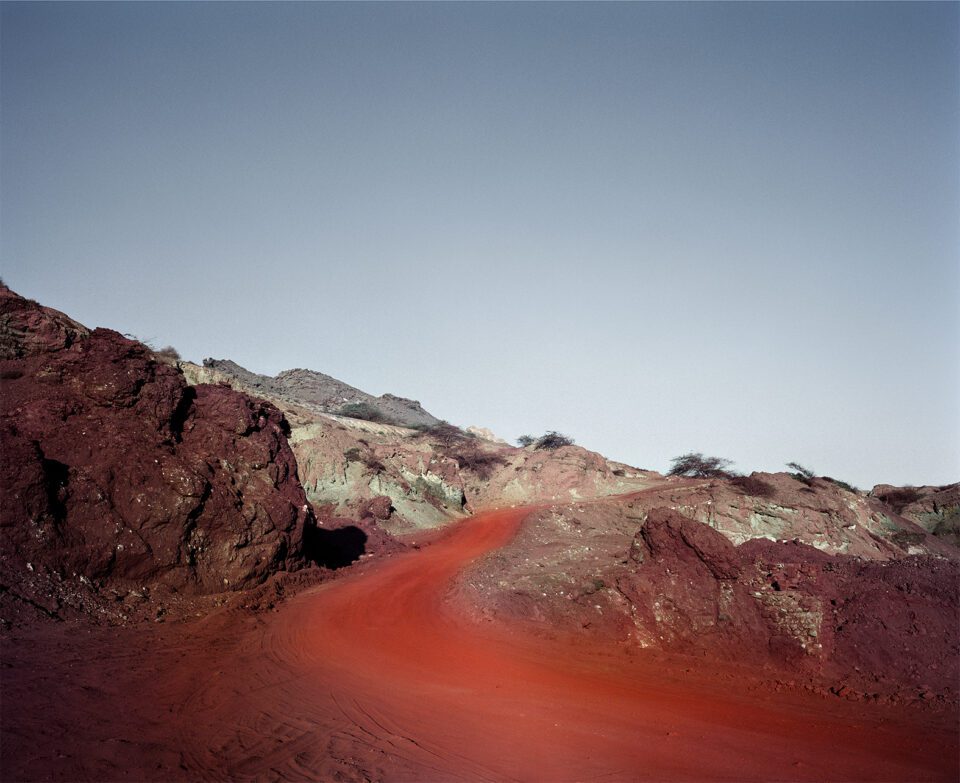 The Photography Centre at V&A, London 
A new centre for photography is opening this May at the V&A in London. The centre will host a world-leading programme of displays, events and research. It celebrates the V&A's photography collection, one of the largest and most important in the world. Across seven galleries, the centre showcases objects from the beginnings of photography to the present day. From pioneering historical techniques to dynamic contemporary practices, the Photography Centre is a place to discover photography's many histories and explore its extensive impact on our lives. Visit the Centre to see Energy: Sparks from the Collection, a display exploring the theme of energy in photography from the 1840s to the present-day. There are three rooms dedicated to contemporary practices from around the world, Photography Now and the Digital Gallery. Finally, step Inside the Camera to experience an interactive timeline of cameras, from a walk-in camera obscura to the first iPhone. Opens 25 May 2023.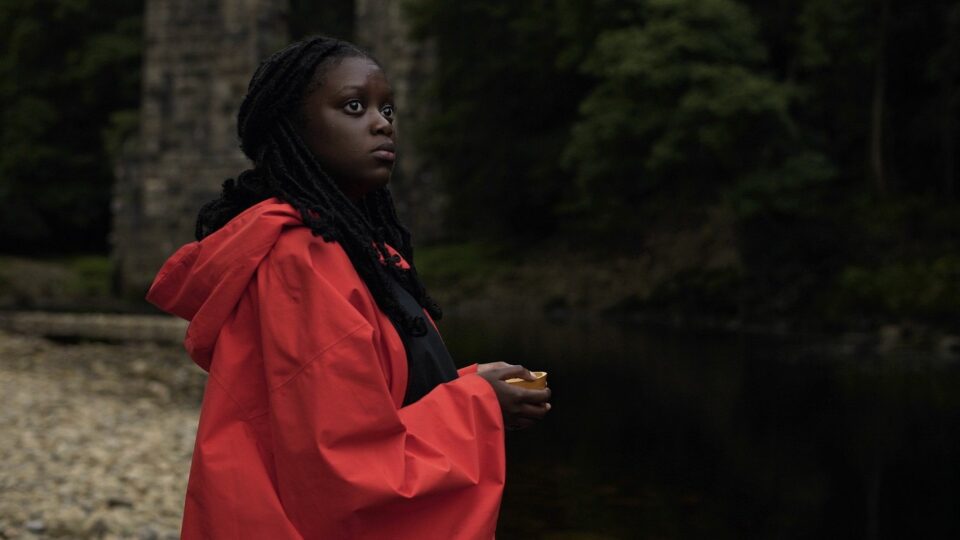 Larry Achiampong: Wayfinder | Baltic, Gateshead
Working in film, sculpture, installation, sound, collage, music and performance, Achiampong draws on his personal and shared heritage to explore class, gender, the intersection between popular culture and the residues of colonisation. His work examines digital identities and constructions of 'the self', offering multiple perspectives that reveal the deeply entrenched inequalities in our society. Wayfinder is Achiampong's most ambitious film to date. Set in a pandemic in the not-too-distant-future, the film follows the intrepid journey of a young girl, 'The Wanderer' (played by Perside Rodrigues), across England; from Hadrian's Wall in the North to the sea at Margate in the South. The Wanderer passes through different regions, towns and landscapes, encountering people, stories and situations on her way. Presented across six chapters, including 'The North', 'The Land of Smoke' and 'The Kingdom of the East', this epic film explores class and economic exclusion, belonging and displacement, cultural heritage and the meaning of home. The Wanderer acts as a witness to accounts, conversations, places and histories.  Until 29 October.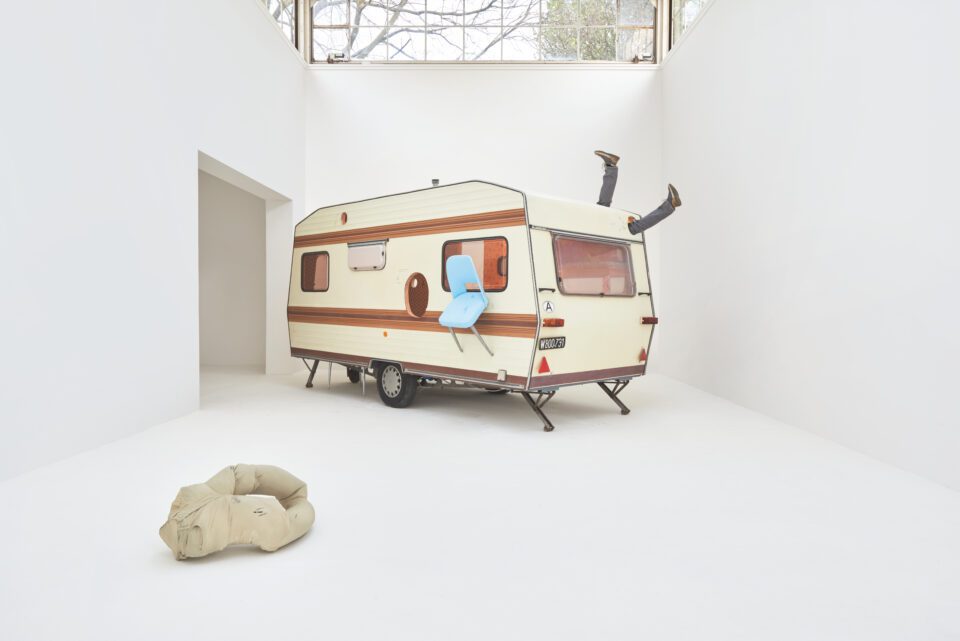 Erwin Wurm: Trap of the Truth | Underground Gallery & Outdoor, Yorkshire Sculpture Park  
Trap of the Truth features more than 100 works, including 55 sculptures indoors, 19 sculptures in the landscape, paintings, photographs, videos and drawings created over 30 years of the artist's career. Several works will be shown for the first time. Erwin Wurm (b. 1954) is one of Austria's most prominent artists, highly regarded for his 2017 Austrian Pavilion at the Venice Biennale. Over three decades he has challenged the rules of sculpture, the limitations of the human body, and its relationship to the spaces we inhabit. His work disrupts perceptions of the familiar and sensible and in a process that abounds with humour and experimentation, he frequently reimagines commonplace objects by giving them human characteristics. Wurm ponders what sculpture is and what it can be, stretching its boundaries, and calling into question the value and importance we place on everyday objects. He is both playful and political, using ludicrous scenarios to create work that addresses how we conform to society's demands and how sculpture can upend cultural beliefs. From 10 June.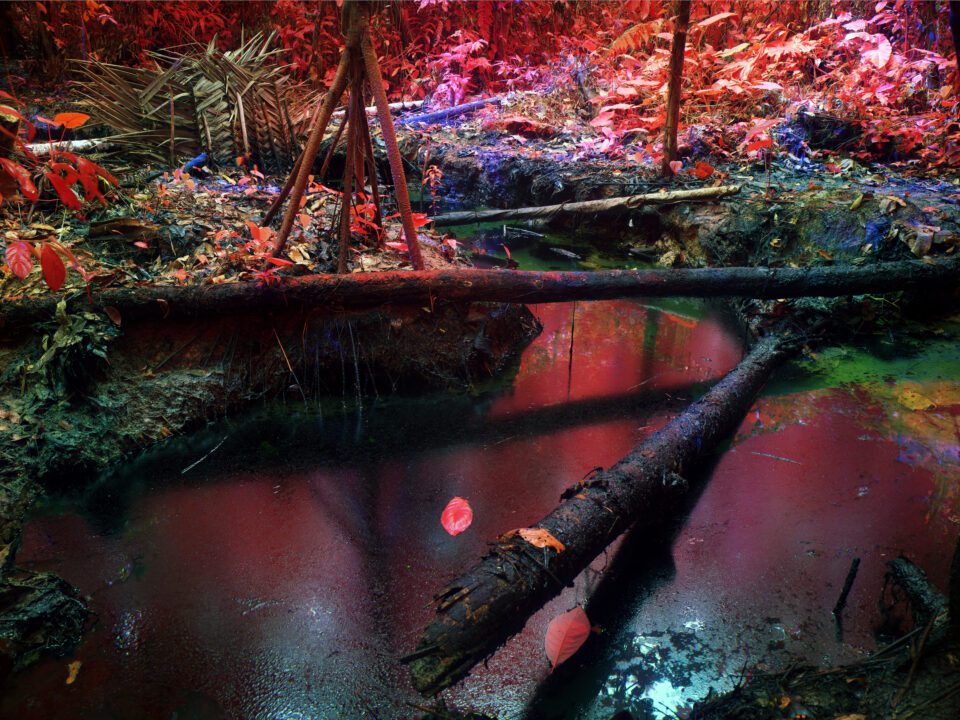 Dear Earth: Art and Hope in a Time of Crisis | Hayward Gallery, London 
Dear Earth: Art and Hope in a Time of Crisis is inspired by artist Otobong Nkanga's suggestion that "caring is a form of resistance." The exhibition highlights the ways in which artists are helping to reframe and deepen our psychological and spiritual responses to the climate crisis, hoping to inspire joy and empathy as well as promoting a sense of political and social activism. The 14 artists explore the interdependence of ecologies and ecosystems, as well as our emotional connection with nature. Featuring engaging and impactful works in a diverse range of media, including public artworks outside the gallery space, this exhibition includes artists Ackroyd & Harvey, Andrea Bowers, Imani Jacqueline Brown, Agnes Denes, Cristina Iglesias, Aluaiy Kaumakan, Jenny Kendler, Richard Mosse, Otobong Nkanga, Cornelia Parker, Himali Singh Soin, Hito Steyerl, Daiara Tukano and Grounded Ecotherapy.  From 21 June.
Aesthetica Art Prize | York Art Gallery
The Aesthetica Art Prize brings together 21 award-winning artists who invite you to explore, discover and engage with themes from our rapidly changing world; including the ethics of representation, mass digitisation, globalisation, diasporic identities and the continuing threats posed by the climate crisis. It is a transformative exhibition which is on the pulse of today's most exciting practitioners. The show is curated with the following themes: Art has the power to unite. It is transformative. It takes us to new places and introduces us to new cultures, but most importantly, it reminds us of our humanity. We see and understand creativity as a form of expression and a way to convene, discuss and make sense of the present moment, at this critical juncture in history. For the first time the exhibition will also incorporate part of the Artist's Garden behind York Art Gallery with The Red Bags (2023) by Scotland-based Bea Last. The eye-catching installation is both a reaction to and a statement of issues affecting society at large, such as war, displacement and climate crisis. Genres include painting, photography, sculpture, video and installation. See this year's Main winner Larry Achiampong and Emerging winner Hope Strickland. Until 4 June.
---
Image credits:
1.Naoya Hatakeyama, 'Blast #5707', 1998. Museum no. E.4-2003 © Naoya Hatakeyama
2. Hoda Afshar, 'Untitled #1', from the series 'Speak the Wind', 2020. Museum no. PH.1222-2022 © Hoda Afshar
3.Naoya Hatakeyama, 'Blast #5707', 1998. Museum no. E.4-2003 © Naoya Hatakeyama
4.Larry Achiampong, WayFinder 2022. Feature-length single-channel 4K film with stereo sound. © Larry Achiampong. Courtesy the artist and Copperfield, London
5.Richard Mosse, Oil Spill on Kichwa Territory I. Block 192, Rio Tigre, Loreto, 2023. © Richard Mosse, 2023. Courtesy of the artist, Jack Shainman Gallery and carlier gebauer.
6. Gareth Phillips, Caligo, 2023.