Aesthetica spotlights one unmissable show for each month of 2022. This selection spans the globe, from a climate-conscious group exhibition in Vienna to the Wolfgang Tillmans retrospective in New York.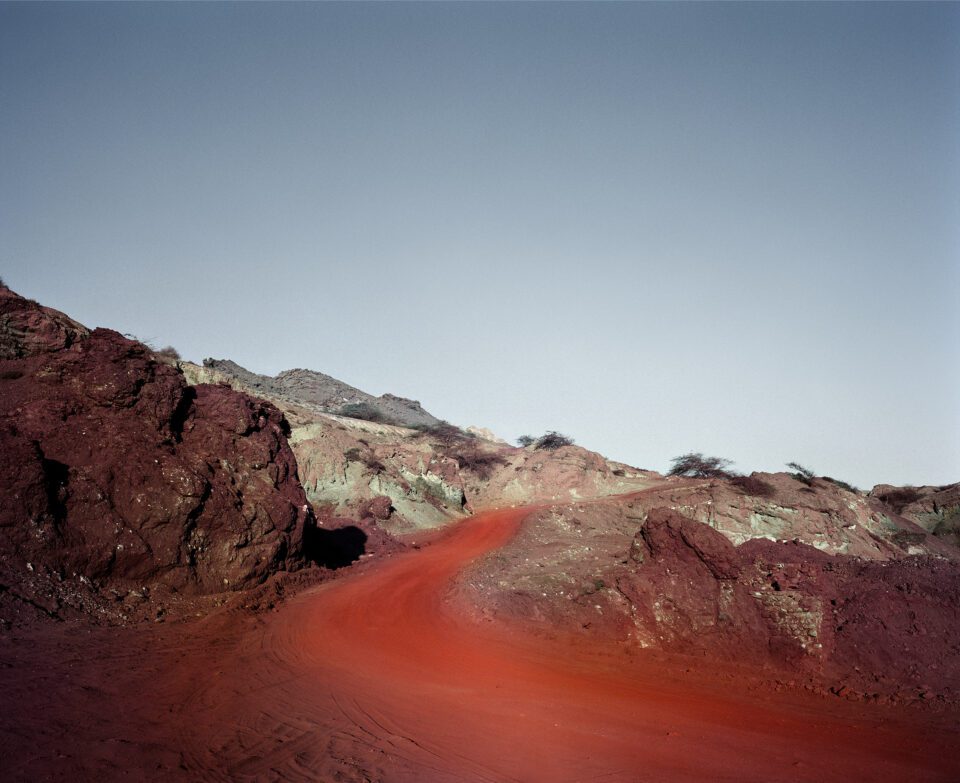 Worldwide, 9 out of 10 people live in places where air quality exceeds WHO guideline limits. From smog hanging over cities to smoke inside the home, pollution poses a threat to heath and the climate. Photographs on show at Kunst Haus Wien aim to make this "invisible element" visually tangible" – exploring the significance of air, wind and breath to diverse fields like ecology, science, politics, culture and mythology. Amongst the international artists on show is Hoda Afshar, whose series Speak the Wind is set on the islands of the Strait of Hormuz, off the southern coast of Iran. Through landscape and portraiture, it examines the commonly held belief that winds can possess a person, bringing illness and disease.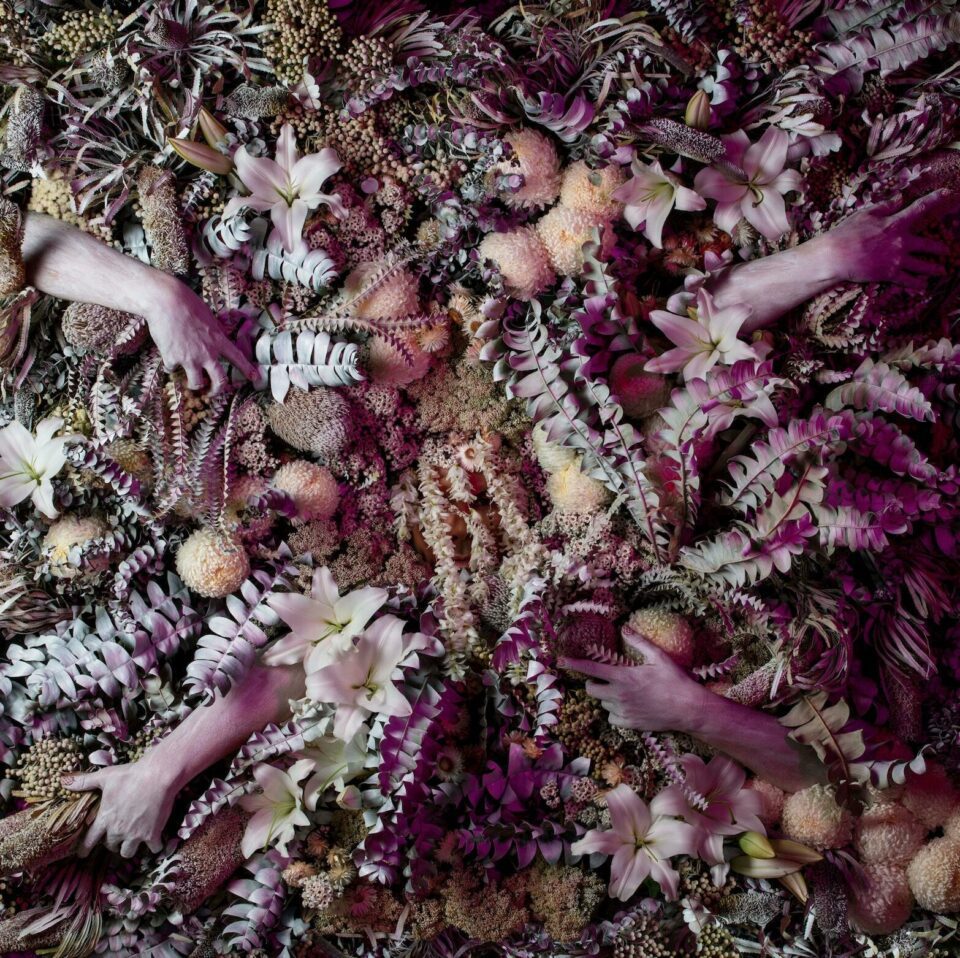 August | Christian Thompson AO: Being Human Human Being
"Taking a picture of myself is really the last thing that's on my mind," says acclaimed Indigenous Australian artist Dr. Christian Thompson AO, whose self-described 'anti-portraits' form an open air exhibition at Soho Photography Quarter. The images incorporate handcrafted costumes and carefully orchestrated poses and backdrops – including arms emerging from beds of flowers and Australian native plants. Thomspon's body of work explores constructs of identity, sexuality and gender, as well as memory and history. Audiovisual work interrogates the implications of England's empirical quest on the former colonies of the British Empire – focusing on the threat to, or loss of, Indigenous languages.
September | Mous Lamrabat, Blessings from Mousganistan
A Nike logo. The McDonalds "M". Heart-shaped patterns. Self-taught photographer Mous Lamrabat is known for incorporating well-known symbols and images into colourful and eclectic visual worlds. "Beauty and a sense of hope" are central to Lamrabat's work; the artist often uses aesthetics and humour to address pressing contemporary issues like racism, religion and women's rights. In Blessings from Mousganistan, on view at Foam Amsterdam, the artist "shares a message of love." Figures stand against bold gradients of orange, pink, purple and blue, or amongst warm desert landscapes. Garments read "Stop Terrorising Our World" and "Warning Explicit Beauty": messages of empowerment and calls to action.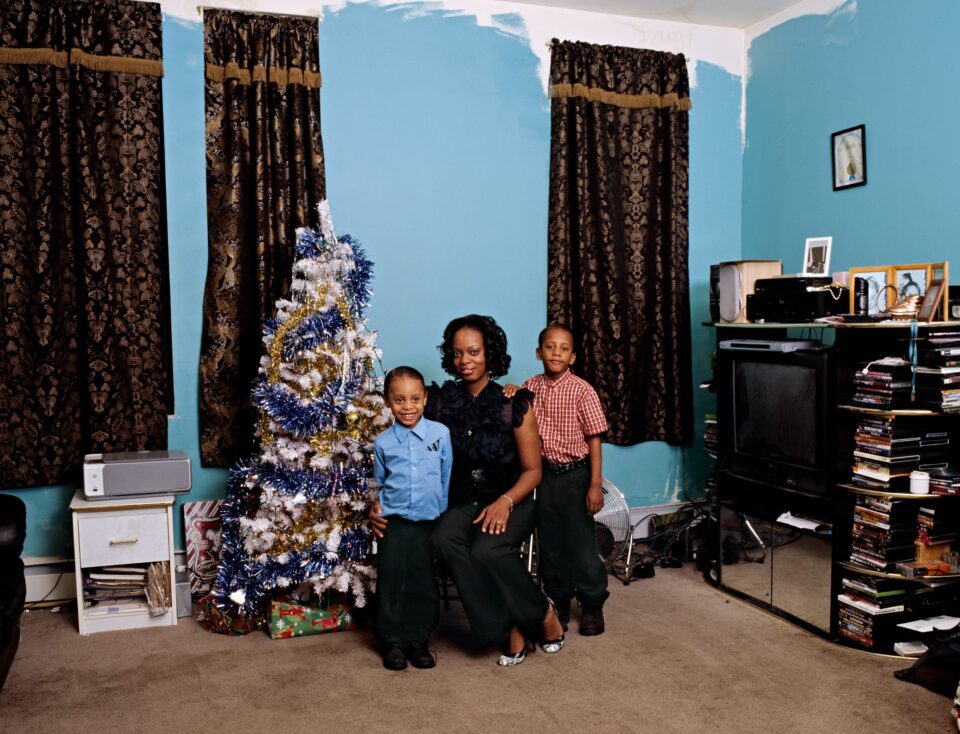 Deana Lawson describes her work as "a mirror of everyday life, but also a projection of what I want to happen. It's about setting a different standard of values and saying that everyday Black lives, everyday experiences, are beautiful, and powerful and intelligent." Featuring images made over the past two decades, High Museum of Art, Atlanta, presents a survey dedicated to Lawson. Working primarily behind the lens, Lawson investigates and challenges conventional representations of Black identities and bodies. Her work evokes a range of photographic histories and styles, including family albums, studio portraiture and staged tableaux; she also employs documentary pictures and appropriated images.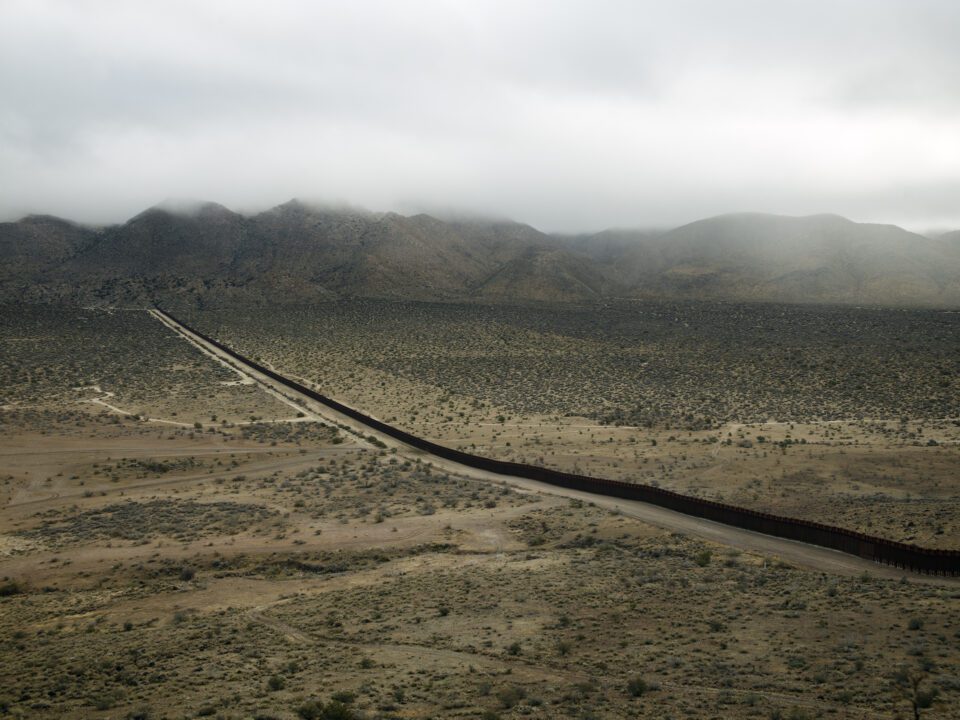 October | Border Cantos | Sonic Border
Water bottles, Border Patrol "drag tires," spent shotgun shells, ladders. These objects – all found along the Mexican-American border – have been used to create the sound-generating sculptures on view at Asheville Art Museum. A collaboration between composer Guillermo Galindo and photographer Richard Misrach – who has been studying the 2,000 mile Mexican-American border since 2004 – Border Cantos | Sonic Border is an immersive space in which to look at, listen to and learn about complicated histories surrounding the boundary. This show documents and transforms "artefacts of migration" – reminding us of the people who left them behind, and inviting us to bridge boundaries.
December | Wolfgang Tillmans, To look without fear
"The viewer…should enter my work through their own eyes, and their own lives," says photographer Wolfgang Tillmans. Whether he's capturing ecstatic images of nightlife to making abstract images without a camera, Tillmans is recognised as an incisive observer and a creator of striking pictures. To look without fear, opening at Museum of Modern Art, New York, considers the role of the artist as "an amplifier" of social and political causes – showing images which aim to forge connections and further the idea of togetherness. This show "invites us to experience a creative vision of what it feels like to live today."
---
Image Credits:
1. Mashallah with extra cheese, 2021 © Mous Lamrabat.
2. Hoda Afshar, from the series Speak the wind, 2015-2020 © Hoda Afshar
3. Christian Thompson, Being Human Human Being , 2022. Commissioned by Photo Australia for PHOTO 2022 International Festival of Photography Courtesy the artist and Sarah Scout Presents, Melbourne
4. X-Rated#1, 2017 © Mous Lamrabat / Loft Art Gallery.
5. Deana Lawson (American, born 1979), Coulson Family, 2008, pigment print, courtesy of the artist; Sikkema Jenkins & Co., New York; and David Kordansky Gallery, Los Angeles. © Deana Lawson.
6. Richard Misrach, Wall, Jacumba, California, 2009, pigment print, image: 60 × 80 inches, framed: 61 × 81 × 2 inches. Courtesy the Artist. © Richard Misrach, courtesy Fraenkel Gallery, San Francisco.
6. Frank, in the shower (2015). Image courtesy of the artist, David Zwirner, New York / Hong Kong, Galerie Buchholz, Berlin / Cologne, Maureen Paley, London