"An artist makes art, but they are also a spectator of art," says Finnish photographer Elina Brotherus (b. 1972). The artist is perhaps best known for crafting self portraits steeped in visual history – capturing herself stood in lakes, atop mountains or in fields of flowers. It's a style which is instantly recognisable.
Brotherus' current show at Ateneum Art Museum, Helsinki, is based on the long friendship between herself and fellow artist Hannele Rantala (b. 1952). They met 25 years ago, and, over time, their conversations turned into creative assignments – where both would respond to the same idea. In Dialogue, Ateneum presents these interpretations side-by-side. The show also reveals untold stories of women artists in the 1900s, with Brotherus and Rantala creating new shots in response to Finland's archives.

A: This exhibition is based on friendship: specifically, the connection between yourself and fellow photographic artist Hannele Rantala. How did you meet?
EB: We met 25 years ago when I was still an art student. Back then there weren't that many social activities, so people were drawn to whatever was going on. I attended a lecture at Kiasma being given by artist and lecturer Ilkka-Juhani Takalo-Eskola about Arte Povera. I had just had my first exhibition, a series of self-portraits, and Hannele recognised me and came to say hello. I've always said that I am like a visual calling card. Making self-portraits as a photographer makes me very recognisable.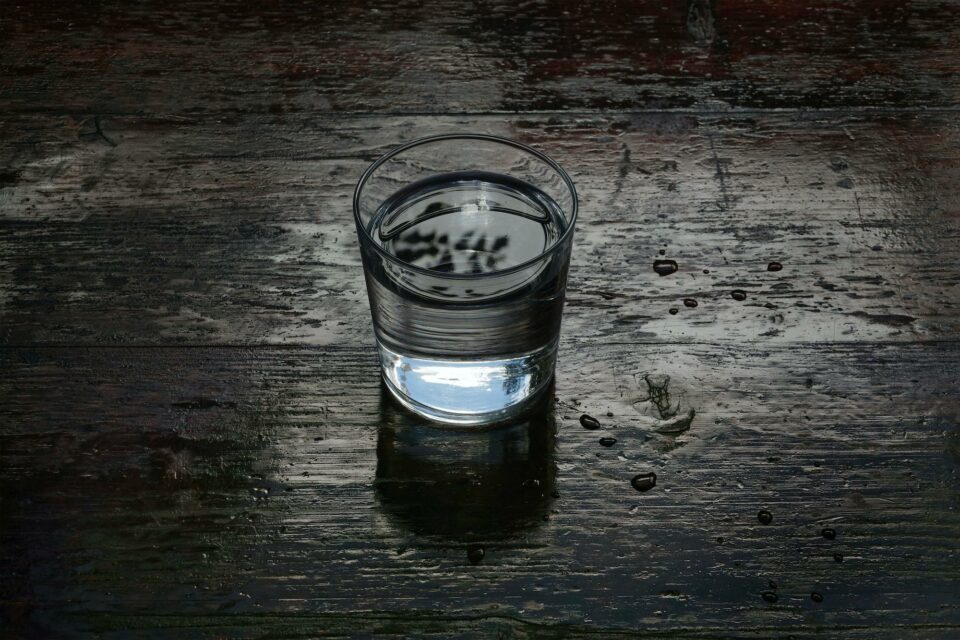 A: The images in Dialogue came about through discussions and assignments undertaken by the two of you. Can you give some examples of these conversation topics, and the projects they sparked?
EB: We both travelled abroad to residencies. Hannele was in Marbella, Spain, and I travelled to Villa Empain in Brussels. The first of Hannele's assignments from Marbella was: "Dear friend, find the water's edge, and listen to its sound. – Hannele." The residence where I was staying had a pool, so I chose that as my image, whereas Hannele's image had a glass of water, reflecting the sky.
Earlier that year I had entered a fierce debate about women in art. During the Arles photography festival, women spoke out about how they were constantly in the minority when it came to getting their own shows as photographic artists. I had recently read Yoko Ono's tweet: "Never mind them, keep creating." It struck me, coming from so well-established an artist, that we still needed to say that!
A: Across the exhibition – and your wider oeuvre – is a clear interest in art history and literature. One of your most recognisable images, Der Wanderer 3, for example, draws on Romantic painting and the paintings of Caspar David Friedrich. What sparked your interest in reworking art historical tropes?
EB: I studied in Finland, where there isn't so much access to a wide range of older art. In 1999, when I moved to France and started to travel more, I began to visit lots of museums and exhibitions. I was drawn to old art. I wanted to educate myself and understand more.
An artist makes art, but they are also a spectator of art. I was growing an iconographic bank in my mind. I was drawn to how other artists had solved problems through their work. I also spent time in artist friends' studios. I love hanging around them: the smell of oil colours, talking about art and watching it being made. I studied the semantics of painters, I appropriated them and started using them in my photography.
A: For this show, you've created shots in response to images by "forgotten women photographers of the 20th century", whose works are held in the archives of Finnish Museum of Photography and the Society of Swedish Literature in Finland. Can you give some examples of these artists, how you came across them and why you chose to highlight them?
EB: The history of women's photography in Finland has not been written. And yet the women, and their art, has always been there. We wanted to shed light on them, to give them the recognition that they should have received much earlier. The canons of art, and photographic art, are being rewritten and that is important. For the current exhibition at Ateneum, we went through hundreds, perhaps over a thousand images. We based our choices on the visual impact that each image had on both of us – and obviously the fact that the artists were women. There were so many images we could not include. We would love to keep up this dialogue with our sisters of the past, and perhaps even expand to sisters in other countries. It would be great to shed light on the works of woman photographic artists in every country!
A: A lot has changed in the past 100 years: socially, technologically, politically, environmentally. How did you go about reinterpreting these 20th century works for a contemporary audience?
EB: We are not treating the images as something from the past. We are treating them as contemporaries. They are great works of art by every metric of the current canon of photography. Personally, I would have loved to make them bigger, equal in the dimensions of my own images, and framed in the same way. I really want to emphasise that their work is good art, not a piece of nostalgia.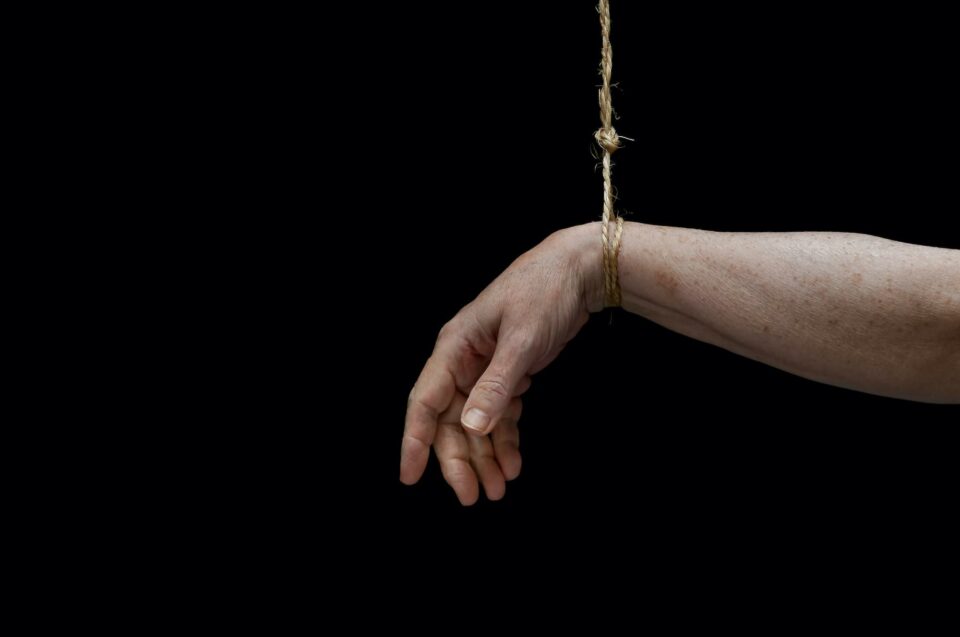 A: Many of your characters are seemingly anonymous: backs turned, heads in piles of leaves, lamps obscuring faces. What's the significance of this motif?
EB: When you don't show the face, the character could be anybody. It could be you. If I show the face, the image clearly becomes a person, an individual. It changes how the image works. Showing the back makes you focus on the character. There is a calmness. I feel that the back is an invitation to shared contemplation. It's less confrontational than a full frontal with eye contact – though I have other images where I do look for this effect, such as Head with open eyes / Head with closed eyes. Here, the intention is different: the eyes are necessary for drawing you into the image.
A: Some artists prefer to work alone, whilst others relish the power of collaboration. How has your relationship with Hannele influenced you artistically? How do your works speak to one another?
EB: We don't actually work together while making the pictures. We collaborate before and after the images have been done, but the actual image-making needs to be done alone. Most artists do their actual work alone. I, for one, am not good at working together; I need space and alone-time. I can't share the process itself. Hannele has inspired me to read more – giving me recommendations like Hélène Cixous, for example. This kind of collaboration – having assignments given by a friend – is a great motivation. It's like a two-person remote workshop. I work well with a deadline: it gets me up, moving and focused.
---
Dialogue – Elina Brotherus and Hannele Rantala is at Ateneum Art Museum, Helsinki, until 27 March.
Find out more here.
Words: Eleanor Sutherland
---
Image Credits:
1. Elina Brotherus: Artist as a Lamp (2019). Private collection
2. Hannele Rantala: The Source (2018). Private collection.
3. Elina Brotherus: Photograph as Window (2017). Private collection
4. Hannele Rantala: Free Will (2018). Private collection.