Louis Draper (1935-2002) was born in Virginia and moved to Harlem, New York in 1957. He enrolled at the New York Institute of Photography, studying under W. Eugene Smith. Coming of age in the South and living in New York City during the Civil Rights movement impacted Draper's politics and the images he created. As a young man, he witnessed coverage of events including the murder of Emmett Till, and recognised that photographs can serve as a form of resistance. Draper aimed to capture black communities with strength, wisdom and dignity – what he referred to as "true grace." Bruce Silverstein Gallery, New York, highlights fifty of Draper's prints spanning from the late 1950s through the 1990s.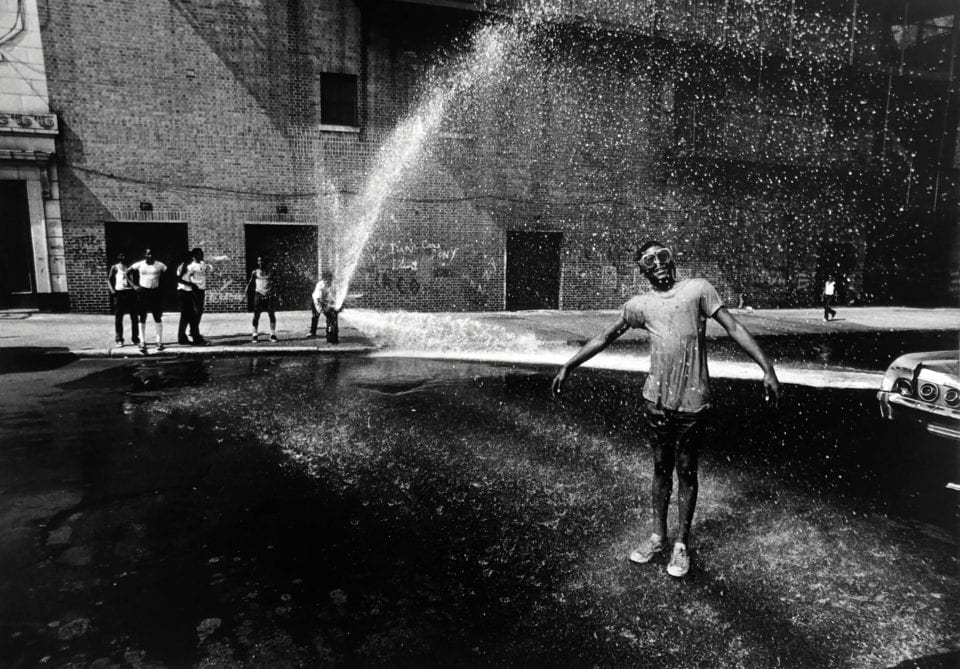 In 1960, Draper founded The Kamoinge Workshop, a like-minded community of black artists mentored by Roy DeCarava. "Kamoinge" translates to "a group of people acting together" in the language of the Kikuyu people of Kenya, and the workshop reflected this through collaborative and supportive activity. The members produced work ranging from street photography to abstraction and portraiture. These images portrayed global African-American and African communities with agency – articulating their varied collective experiences whilst documenting a moment of political change and social upheaval.
The exhibition runs until 22 February. Find out more here.
Lead image: Louis Draper (1935-2002), Untitled, c. 1975-1976. Gelatin silver print, printed c. 1976. 11 x 14 in. (27.9 x 35.6 cm). Provenance: Louis H. Draper Preservation Trust.
Gallery images:
1. Louis Draper (1935-2002) Herald Square, New York, 1995. Gelatin silver print, printed c. 1995. 11 x 14 in. (27.9 x 35.6 cm).Provenance: Louis H. Draper Preservation Trust.
2. Louis Draper (1935-2002) Boy and Movie Poster, Harlem, New York City, 1968 Gelatin silver print, printed later 14 x 11 in. (35.6 x 27.9 cm) Provenance: Louis H. Draper Preservation Trust