"I did not know I was making art photography, " Samuel Fosso (b. 1962) told the late curator Okwui Enwezor in a 2020 Aperture interview. The conversation explored the moment he first began to think of himself as an artist, and his early days making work. "What I did know was that I was transforming myself into what I wanted to become. I was living out a series of ideas about myself. These images also extend beyond photography. Making them gave me the opportunity to engage in my own biography."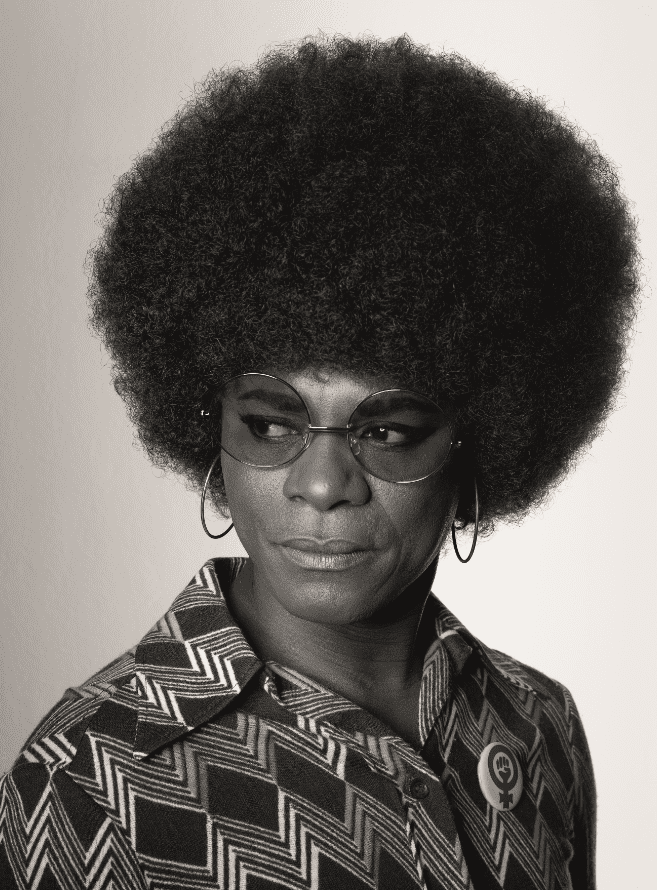 Fosso was born in Cameroon, raised in Nigeria and moved to Bangui in the Central African Republic during the Biafran War, apprenticing as a photographer before opening his own studio aged just 13 years old. Initially, he would make self-portraits in order not to waste film at the end of the roll and to send to his grandmother as mementos. From the 1970s onwards, this started to take him in pioneering creative directions. Now, Huis Marseille, Amsterdam, presents an extensive retrospective of Fosso's work over five decades, foregrounding the richness of his practice across both black-and-white and colour.
In a display of more than 200 prints, two strands emerge. On the one hand, a lineage within the West African studio photography tradition as practiced by Malick Sidibé (b. 1936) and Seydou Keïta (b. 1921), on the other, self–portraiture that straddles performance and image in the vein of Cindy Sherman (b. 1954). The acclaimed 'autoportraits' series has seen him pose as playful archetypes such as The Liberated American Woman of the 1970s or iconic political figures in the Black liberation struggle such as Malcom X and Nelson Mandela. One of the most famous is The Chief: He Who Sold Africa To The Colonists, which taps into complex historical relationships between Africa and colonial powers. "This picture really sums up what I am trying to say about African-ness, about western cliches," Fosso told The Guardian. "And it's ironic."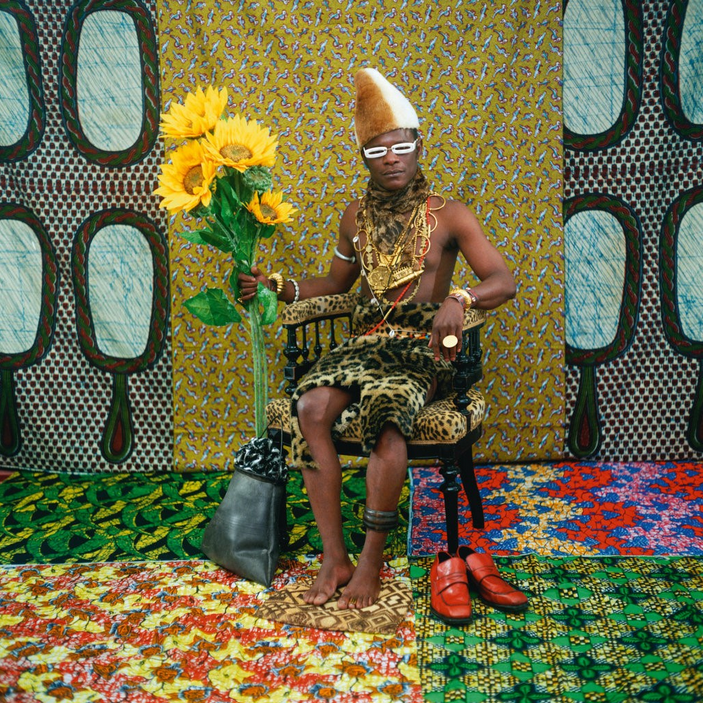 Fosso has made, write the curators: "a major contribution to reinventing [the genre of studio photography] by turning the camera on himself and transforming his photo studio into a kind of playground – a space of absolute freedom." Winning an award at the African Photography Encounters festival in 1994 cemented his position as a leading international artist. Today, his approach to self-transformation – and engagement with historical legacies – is mirrored by younger generations of creatives such as Senegalese photographer Omar Victor Diop (b. 1980), and continues to gain major recognition. This show, originally presented at the Maison Européenne de la Photographie in Paris, earned Fosso a nomination for the 2023 Deutsche Börse Photography Foundation Prize, and will be on display at The Photographers' Gallery in London from 3 March to 11 June, alongside work by fellow nominees Bieke Depoorter, Arthur Jafa and Frida Orupabo.  
---
Samuel Fosso runs 10 December – 12 March at Huis Marseille, Amsterdam
Words: Rachel Segal Hamilton
---
Image Credits:
1. The Liberated American Woman of the 1970s, from the series "Tati," 1997, chromogenic print, © Samuel Fosso, courtesy of Jean Marc Patras, Paris
2. African Spirits (Angela Davis), 2008, gelatin silver print, © Samuel Fosso, courtesy of Jean Marc Patras, Paris
3. The Chief (Who Sold Africa to the Colonists), from the series "Tati," 1997, chromogenic print, © Samuel Fosso, Generali Foundation Collection— Permanent Loan to the Museum der Moderne Salzburg