This issue features the work of several pioneers, innovators and trailblazers – artists and curators that are building their own platforms and pushing the boundaries of their own practices.
---
Chirag Jindal is an artist and surveyor working at the intersection of documentary journalism, new media art and contemporary cartography. His Into the Underworld / NgāMahi Rarowhenua series utilises Light Detection and Ranging technology to map Auckland's subterranean landscapes carved out by lava. 
---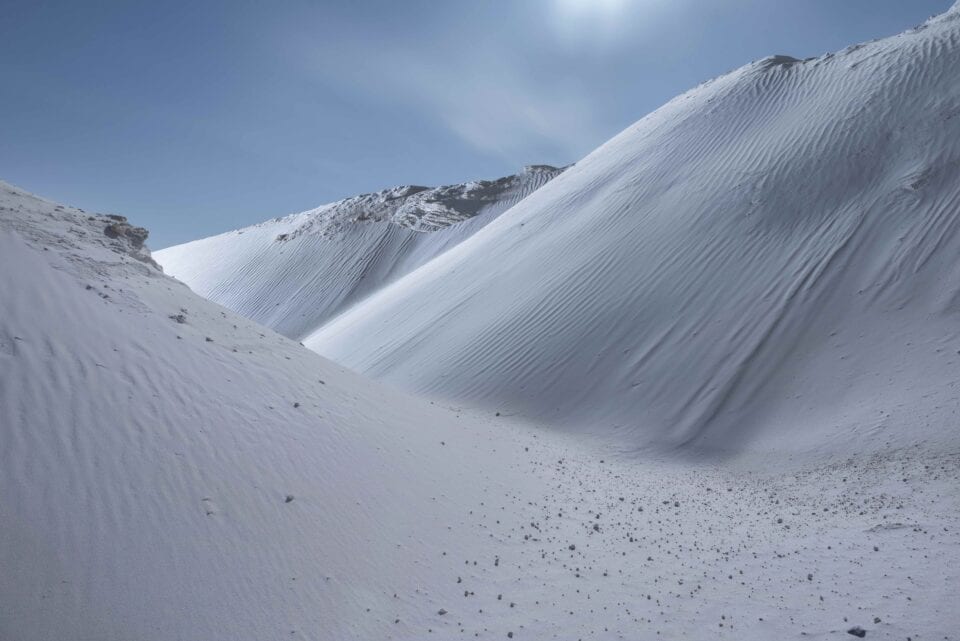 Alexis Pichot re-establishes viewers with a sense of wonder and curiosity, tapping into the supremacy of theorganicworld and its astrological cycles. The Séléné series makes reference to Greek mythology, specifically Selene (derived from "selas" meaning "bright"), who was a goddess of the full moon, celebrated with each lunar cycle.
---
Laura Bonnefous experiments with unique visual codes, where colour can be a source of abstraction, inspiration and calm simultaneously. Rolled paint, spilt ink, socks and curtains are manifestations of play, allure and experimentation. 
---
The Beazley Designs of the Year returns, with ground-breaking projects that show how architects are turning to locale-responsive methods to deal with major social and environmental issues. 
---
Evan Sheehan, our cover photographer, has a background in video and design – skills and experience deftly called upon in the planning and production of bold still images. These photographs – which seem at once spontaneous and deeply choreographed – call upon eye-popping primary colours and dynamic environments.
---
Think of a great street photographer: who springs to mind? Gulnara Samoilova is determined to spotlight women photographers, moving from an Instagram account to an international group exhibition, and now, to an eye-opening new publication with Prestel.
---
Malick Kebe, one of Abidjan's rising talents, has a strong understanding of shape, colour and concept, producing evocative storytelling through minimal subjects and limited production.
---
Scintillating landscapes feature closely cropped structures, satisfying angles and large, open bodies of water stretching outwards towards the horizon. Salva López's images provide a personal take on recognisable buildings, looking for what he defines as "global visual harmony." 
---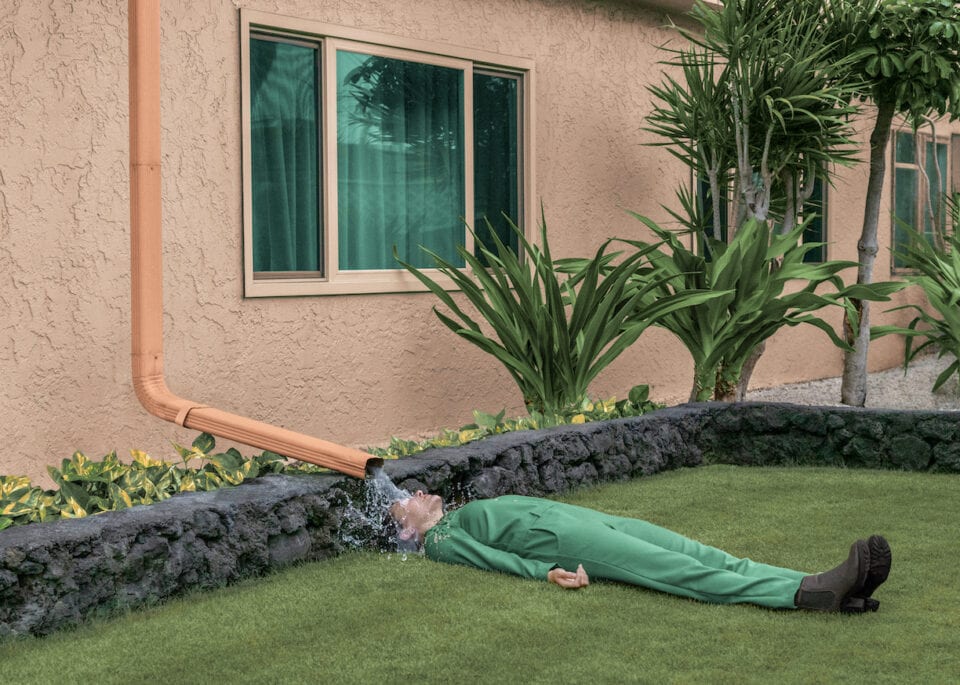 Brooke DiDonato's work sits within a contemporary reading of The Uncanny in photography: images which are at once unsettling and alluring, set within familiar domestic locations.
---
Finally, MoMA dismantles the narrative of photographic history, focusing on an understudied chapter from the heart of São Paulo in the mid-20thcentury: the Foto-Cine Clube Bandeirante.
---
Trailblazers: the February / March edition is available now. Subscribe and save 40% this February.
---
Credits:
1. Evan Sheehan, Peek, 2017. Model: Caroline Woodford. Location: Los Angeles, CA. Courtesy of the artist.
2. Chirag Jindal, no.01 Shackleton Road,6500mm x 1220mm (crop). 2018.
3. Chirag Jindal, no.07 Anā Kōiwi (Cave ofBones), 2500mm x 1500mm (crop). 2018.
4. Alexis Pichot, from the series Séléné.
5 & 6. The Blue Epic. Photographer: Laura Bonnefous. Collaboration:
Air Brigitte & Hugo Matha. Stylist: Fernando Damasceno. Make up: Laura Merle. Retouch: Processus. Model: Hawa Magassa. Assistant: Maud Lecompte.
7. L'Arbre Blanc by Sou Fujimoto Architects, Nicolas Laisné, Dimitri Roussel and OXO Architectes.
8. Evan Sheehan, Dreaming Of , 2020.Collaboration with Alex Wallbaum. Location: Chicago, IL.
9. Evan Sheehan, Ghost Boys, 2019. Models: Alex Wallbaum & Cody Guilfoyle. Location: New York.
10. Karolina Trapp, Squaring the Circle, Los Angeles, USA, 2017 © Karolina Trapp.
11. Malick Kebe, Blinded. Courtesy of the artist.
12. Malick Kebe, Orange is Trendy. Courtesy of the artist.
13 & 14. Salva López, Ricardo Bofill – Vision of Architecture, Gestalten 2019.
15. Brooke DiDonato, Wake Up Call, 2020. Courtesy of the artist.
16. Thomaz Farkas. Ministry of Education (Ministério da Educação) [Rio de Janeiro].c. 1945. Gelatin silver print, 12 13/16 × 11 3/4 in. (32.6 × 29.9 cm). The Museum of Modern Art, New York. Gift of the artist.
17. Roberto Yoshida. Skyscrapers (Arranha- céus). 1959. Gelatin silver print, 14 9/16 × 11 9/16 in. (37 × 29.3 cm). Collection Fernanda Feitosa and Heitor Martins. © 2020 Estate of Roberto Yoshida.