In many ways, street photographers are the mirror opposite of today's screen-obsessed city dwellers. They are absorbed by the successive, cumulative moments experienced by crowds and individuals alike. Keen observers of body language, they don an invisibility cloak or resort to distraction to steal away with images of unguarded moments in public whilst leaving the subjects themselves untouched.
Magnum Streetwise, a new Thames & Hudson volume edited by Stephen McLaren, features more than 300 examples of street photography pulled from the revered photo agency's archives, alongside anecdotes of its leading practitioners. These images from the 1930s until present day helped shape and define the discipline, and the choice of work focuses on each photographer's personal vision across a range of formats, techniques and subject matter. Most of these prints emerged out of individual projects, rather than paid assignments.
Pioneers of the genre, like Henri Cartier-Bresson (1908-2004) – who co-founded the cooperative in 1947 as the world emerged haggardly from WWII alongside Robert Capa (1913-1954), George Rodger (1908-1995) and David Seymour (1911-1956) – and Elliott Erwitt (b. 1928) share these pages with recent contributions from Olivia Arthur (b. 1980), Peter van Agtmael (b. 1981) and Chien-Chi Chang (b. 1961). Chasing the light in the urban jungle, they find poetry in the varied hues of umbrellas opening at the first trickle of raindrops on a busy street, a group of friends convening on a street corner, a woman's solitary gaze. They revel in the sensory overload brought on by cities like Paris, London, Tokyo and New York, but also far-flung place like North Korea (Hiroji Kubota, Martin Parr, Carl De Keyzer).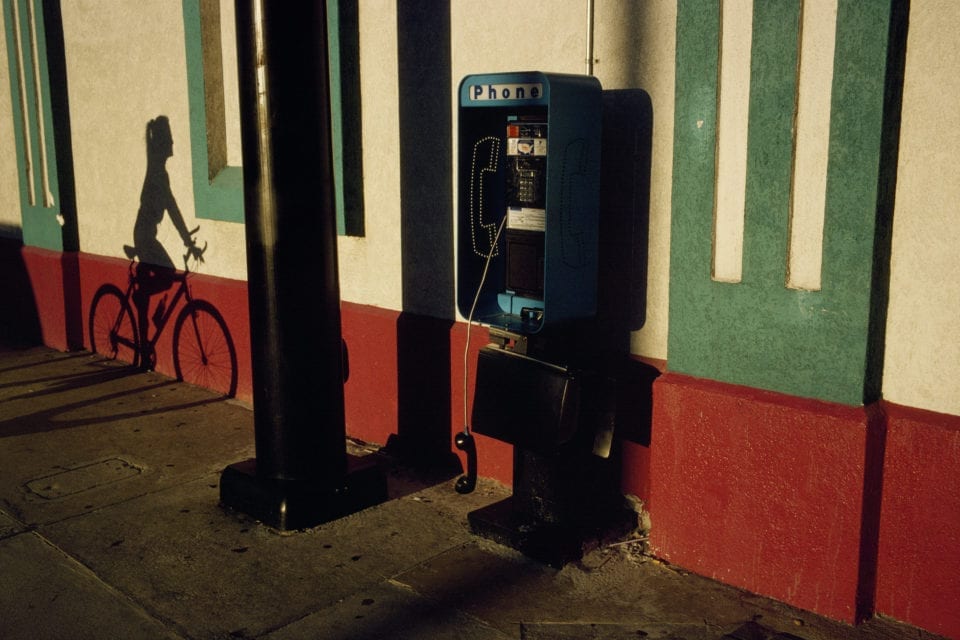 At the heart of this often-solitary practice lies an eye for the absurd and a deep sense of humanity. As Erwitt explained, "you just have to care about what's around you." It's the sort of thing that pushed Abbas (1944-2018) to return to remote corners of Mexico again and again to hone his particular aesthetics and storytelling. Rule-breakers like Parr (b. 1952) and Bruce Davidson (b.1933) took a completely different tact, the latter creating a thriller of sorts in his Subway (1986), using extreme contrasts of color, light and shadow to portray the passengers of what was then a graffiti-laden, crime-infested New York metro. Davidson, who was armed with a 35mm camera, wide-angle lens and a powerful speedlight, jokingly described himself as a "voyeur and flasher all rolled into one photographic monster."
Magnum's first female member, Eve Arnold, got her start with photographs of African American women modelling homemade hats and dresses in church halls and restaurants in Harlem, but she also captured the best dressed of New York's high society. It's a versatility seen in the work of Cartier-Bresson, who found his footing in the Big Apple's mean streets but also in midtown Manhattan, shooting extravagant headpieces and their wearers in contrasting prints like Easter Sunday, Harlem, New York City, New York, USA (1947) and Manhattan, New York City, New York, USA (1961).
The book takes an expansive view of "street photography," one that incorporates candid scenes far from the gritty pavement. There are Alec Soth's playful shots of foam-laden nightclub goers, Parr's satirical reflections on global tourism in Small World (1995) – influenced by Tony Ray-Jones's own A Day Off (1974) a generation earlier – and Seventh Wave (2000), in which Trent Parke and his wife Narelle Autio used a cheap underwater camera to snap up people diving, swimming and surfing in surrealist visions seen from below the sea surface. In Jet Lag (2015), Chang documents the cold anonymity of airport terminals and cheap hotels through which he would pass during assignments. They are transitory spaces of boredom, drowsiness and wait.
Olivia Hampton
For more information, click here.
Lead Image:
ARMENIA. Yerevan. 2014/05. Street crossing. © Thomas Dworzak/Magnum Photos.