George Tyebcho is a digital artist mixing elements of surrealism with objects from the physical world. In the following images, bright yellow daisies cascade from car doors. Foliage erupts from light-bathed bathtubs. Pools of water glisten within geometric walls. Living rooms are painted purple, from floor to ceiling.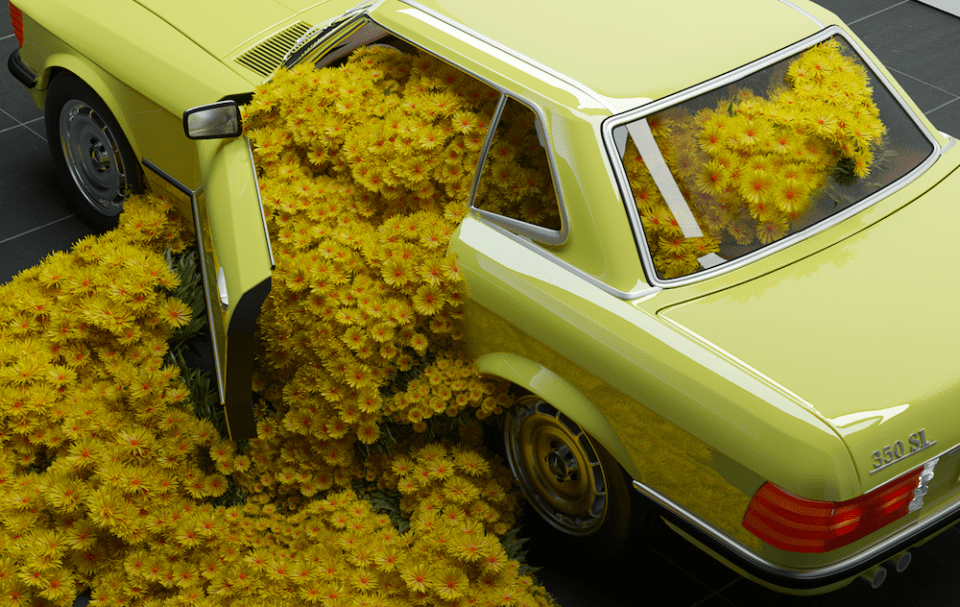 ---
Many of these scenes are mysterious and evocative; there's a sense of narrative lurking behind the polished exterior. Vehicles linger, lights on, shrouded in pale fabric. Soft yellow light diffuses onto an unmade bed. "A background in cinematography has fuelled my theatrical vision," the artist notes.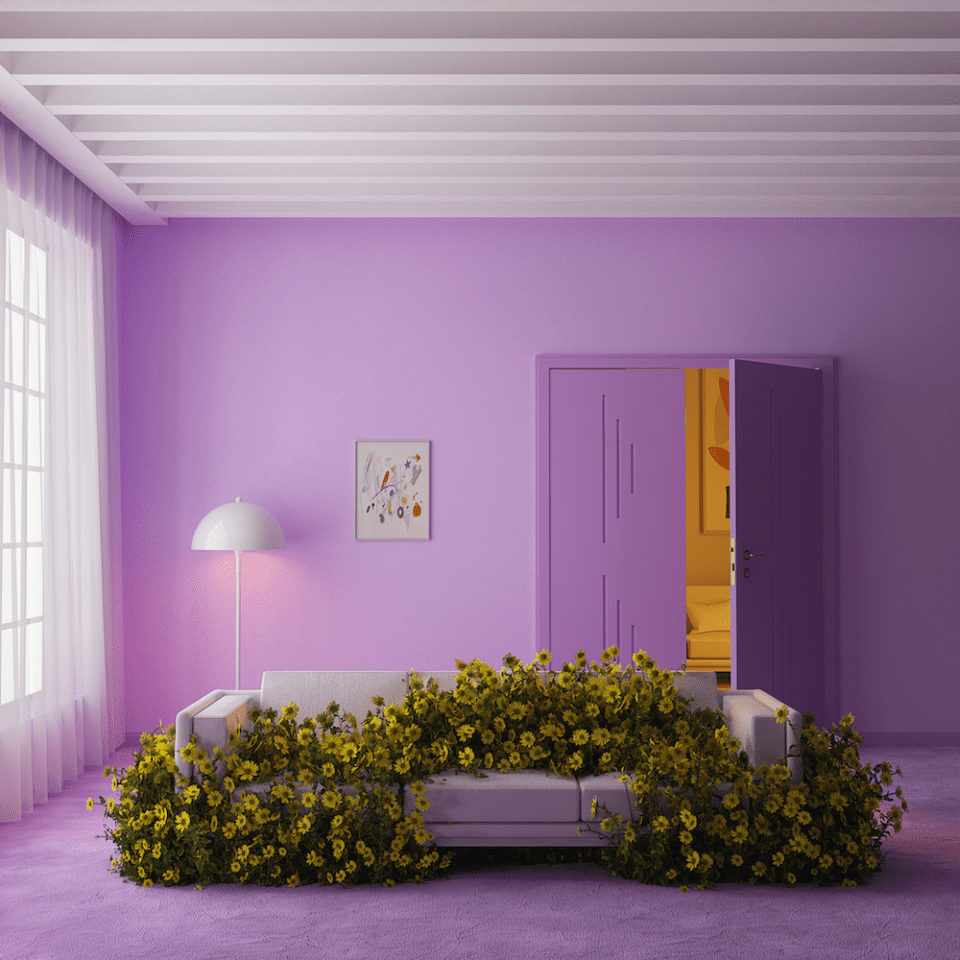 ---
Based in Tbilisi, Georgia, Tyebcho creates a range of colourful works with a luxe, tactile quality. Plush carpets, reflective metals and delicate petals collide within the frame. Automobiles feature heavily in this body of work; they can be seen nosediving into pastel reeds and bursting open with hyperreal blooms.
---
---
All images courtesy George Tyebcho.