The term "Brutalism" was first used by architect Alison Smithson in 1953. She was describing an unexecuted project for a house in London's Soho – dubbing its warehouse aesthetic of bare concrete, brick and wood as "the first exponent of the 'new brutalism'" in England. Now, the movement is recognised the world over, with contemporary designers drawing influence from its monolithic, block-like forms.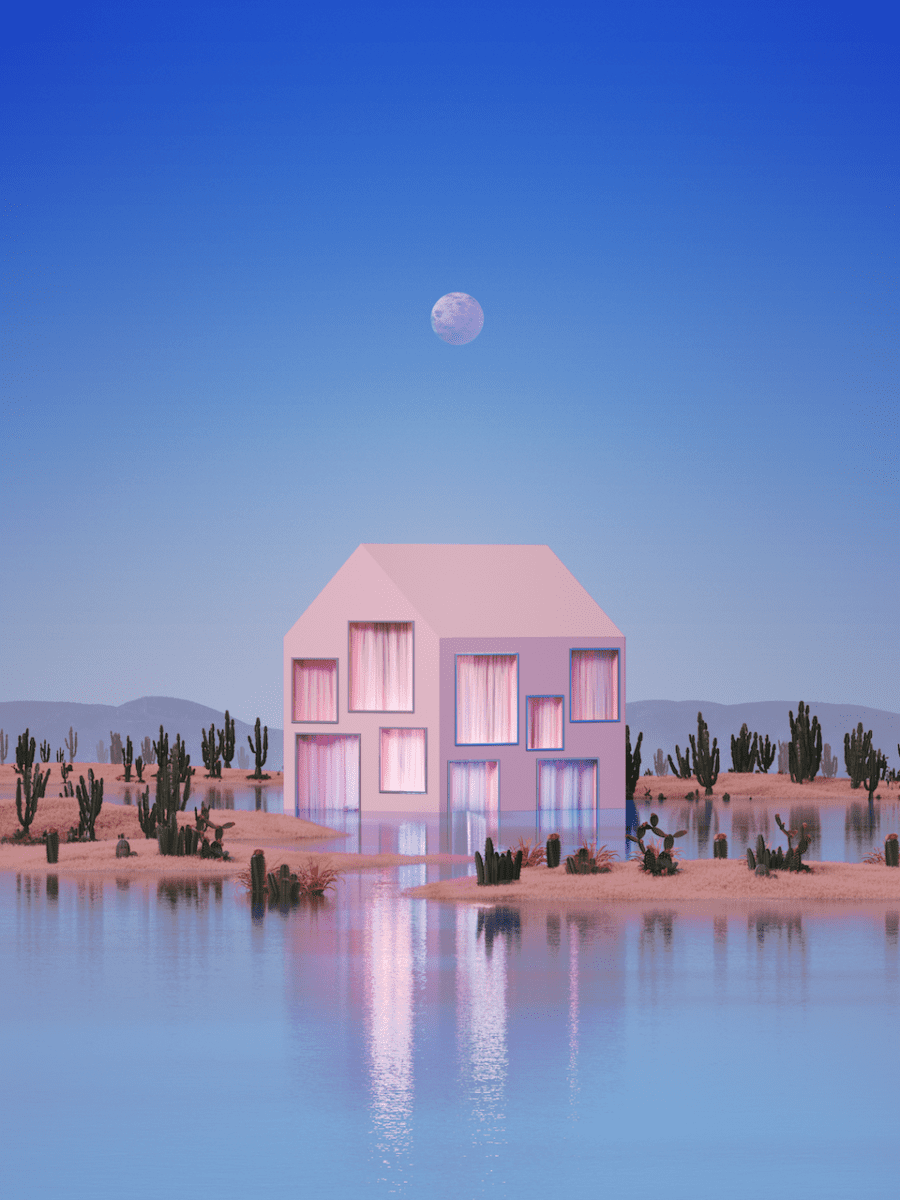 Adriana Mora is one such artist. The Mexican digital illustrator – who has worked for the likes of Apple, Adidas, Uber and Microsoft – constructs 3D buildings within idyllic waterscapes. In these images, the visual language of Brutalism is counterpointed with memories of childhood – expressed through dreamlike colour palettes. Isolated structures appear from rippling pools, surrounded by plants or small islands.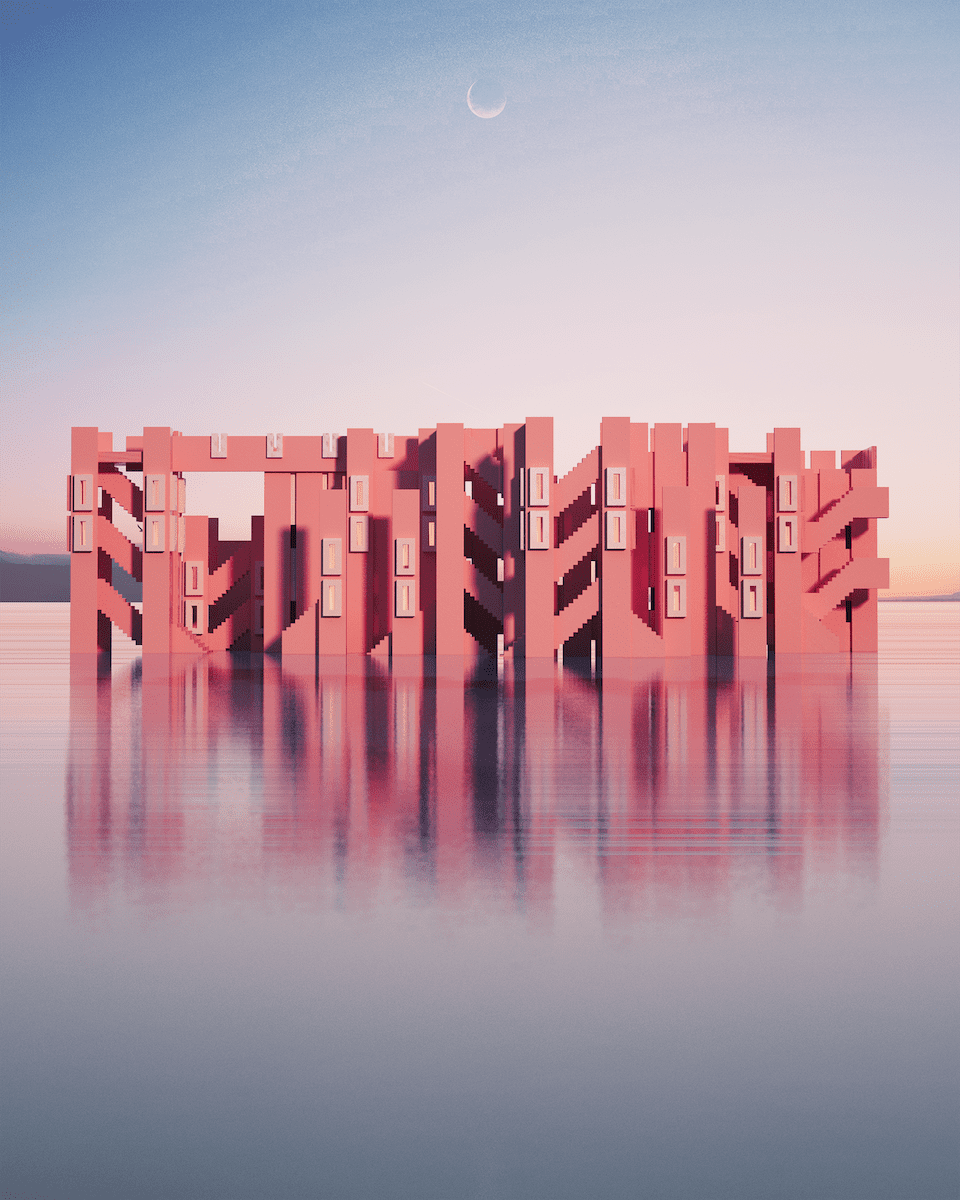 "I enjoy total freedom, irregular shapes, vibrant colour palettes, dynamic figures, disruptive typography and useless decorative elements," Mora explains. "My latest series situates uninhabitable architecture in remote sites – projecting unimaginable houses." Modules fit together like building blocks. Archways repeat endlessly and stairs lead to nowhere. In the windows, pink curtains are drawn shut, glowing from within.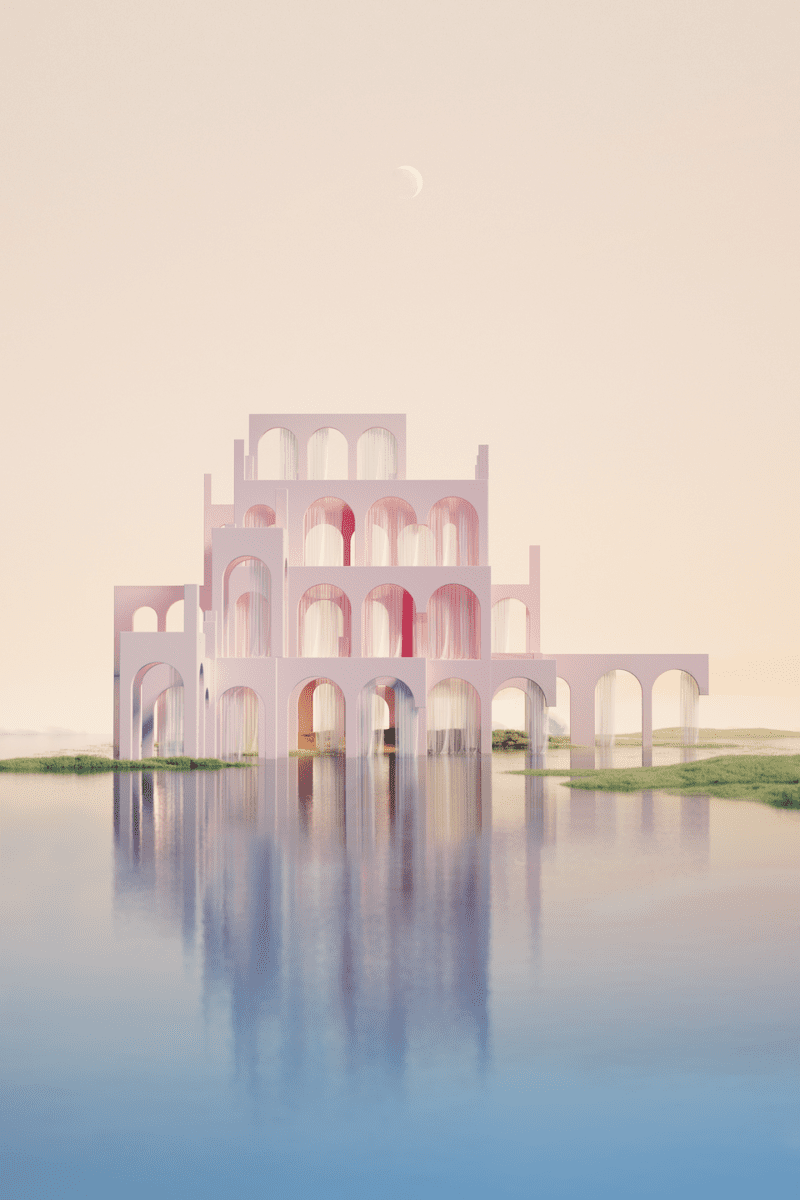 There are recognisable forms amongst the designs – evoking Herzog & de Meuron's VitraHaus, for example, or La Muralla Roja by Ricardo Bofill. Yet Mora abstracts these motifs: repeating, rotating, twisting and reconfiguring. The resulting dwellings are calming and otherworldly, existing just out of reach.
---
---
All images courtesy Adriana Mora.