"Photography for me is a ritual. To go out with the camera, to observe, to photograph the most mythological aspects of people, then to go into the darkness, to develop, to select the most symbolic images." Graciela Iturbide (b. 1942) is considered one of the greatest contemporary photographers in Latin America. For 50 years, she has captured elements of daily life in Mexico – crafting a rich tapestry of culture, tradition and modernity. A new show at National Museum of Women in the Arts, Washington, showcases work spanning 1969 to 2007.
The exhibition highlights photographs of indigenous peoples, including the matriarchal society of the Zapotec people of Juchitán and the Seri in the Sonoran Desert. Many of these are compelling portraits of women. Iconic works on display are Nuestra Señora de las Iguanas (Our Lady of the Iguanas), 1979 and Mujer Ángel (Angel Woman), 1979, shown below. A Seri woman in traditional dress walks through the desert holding a boom box. The composition presents a juxtaposition of old and new technologies – pointing towards a changing world.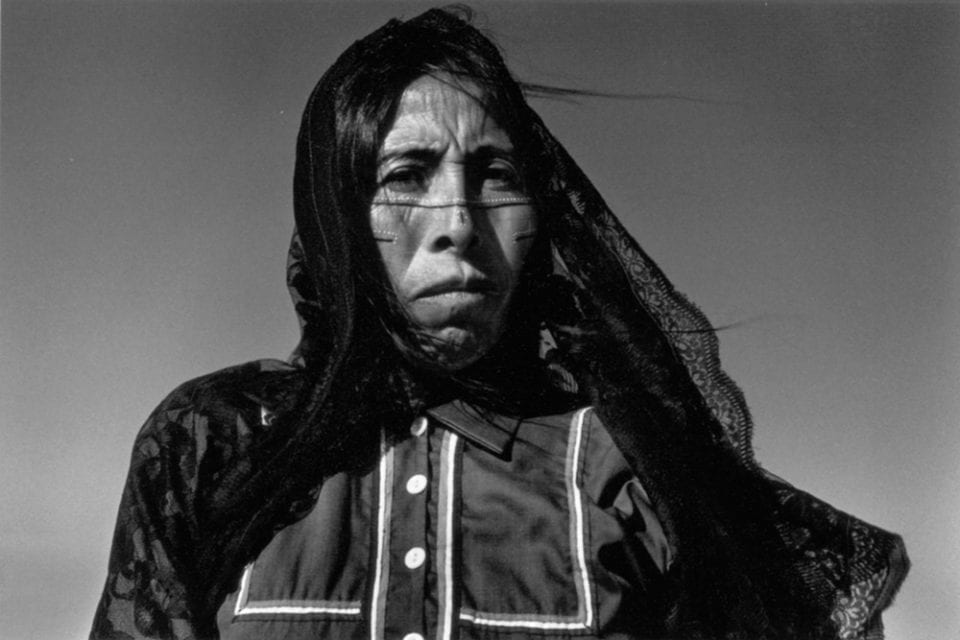 Connection and community are central to the show, which looks at Iturbide's coverage of Mexican fiestas and ceremonies – including Day of the Dead rituals and shrines. The artist would return to the subject of death multiple times. It was a way to come to terms with the tragic loss of her six-year-old daughter, which took place early in her career. Birds also became a vehicle for the photographer's personal, spiritual and emotional journey. Shown above is Pájaros en el poste, Carretera (Birds on the Post, Highway), Guanajuato,1990. The image depicts a sea of wings circling a telephone post in the shape of a cross. "For me, [birds] are symbols of solitude, freedom and independence," Iturbide explained. NMWA looks closely at Iturbide's interest in cultural markers – including the cactus, shown below. Her depictions of flora and fauna explore the important relationship between people and native plants.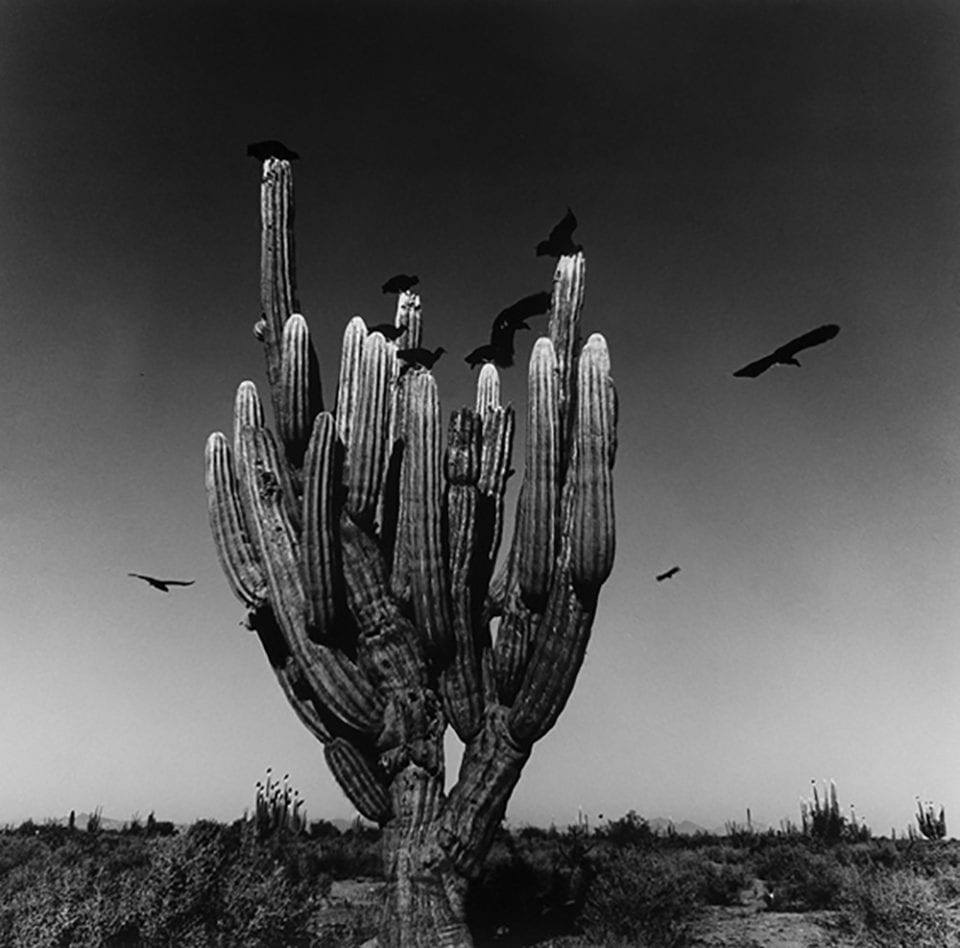 The presentation is full of emotion. In 2005, Iturbide was commissioned to photograph Frida Kahlo's belongings in the painter's bathroom. The resulting images are stark and intimate – focusing on objects that allude to physical pain. Through these visuals, the two artists form a connection – drawn together by the tragedies of life. As NMWA Director Susan Fisher Sterling highlights, Iturbide's works are captivating, "allow[ing] us the opportunity to experience her country through her eyes."
View the online show here.
Lead image: Graciela Iturbide, Autorretrato como Seri (Self-Portrait as Seri), Sonoran Desert, 1979; Gelatin silver print, 6 ¾ x 6 ¾ in.; Courtesy of the artist; © Graciela Iturbide; Courtesy Museum of Fine Arts, Boston
1. Graciela Iturbide, Angelita, Sonoran Desert, 1979; Gelatin silver print, 8 ⅛ x 12 ⅛ in.; Courtesy of the artist; © Graciela Iturbide; Courtesy Museum of Fine Arts, Boston.
2. Graciela Iturbide, Mujer Ángel (Angel Woman), Sonoran Desert, 1979; Gelatin silver print, 13 x 18 ⅜ in.; Collection of Elizabeth and Michael Marcus; © Graciela Iturbide; Courtesy Museum of Fine Arts, Boston
3. Graciela Iturbide, Pájaros en el poste, Carretera (Birds on the Post, Highway), Guanajuato, 1990; Gelatin silver print, 11 ⅝ x 17 ½ in.; Museum of Fine Arts, Boston; Museum purchase with funds donated by John and Cynthia Reed, Charles H. Bayley Picture and Painting Fund, Barbara M. Marshall Fund, Lucy Dalbiac Luard Fund, Horace W. Goldsmith Foundation Fund for Photography, Francis Welch Fund, and Jane M. Rabb Fund for Film and Photography; © Graciela Iturbide; Courtesy Museum of Fine Arts, Boston
4. Graciela Iturbide, Saguaro, Sonoran Desert, 1979; Gelatin silver print, 9 ¼ x 7 ¼ in.; Courtesy of the artist; © Graciela Iturbide