Still life is a genre steeped in art historical significance. Practiced extensively by 16th and 17th century Dutch painters, it featured representations of flowers, fruit, vegetables and material goods, acting both as a visual celebration of plenty and powerful reminder of life's brevity.

Reinventing these themes for the digital age, Foam Amsterdam's Still/Life – Contemporary Dutch Photography highlights 21st century practitioners exploring the genre's boundaries. Now open at Jehangir Nicholson Gallery, CSMVS, Mumbai, the show brings together selected photographs, videos and installations which transform inanimate objects into players within new and uncanny worlds: an apple is suspended against a blue backdrop; a bent knife emerges from a still glass of water.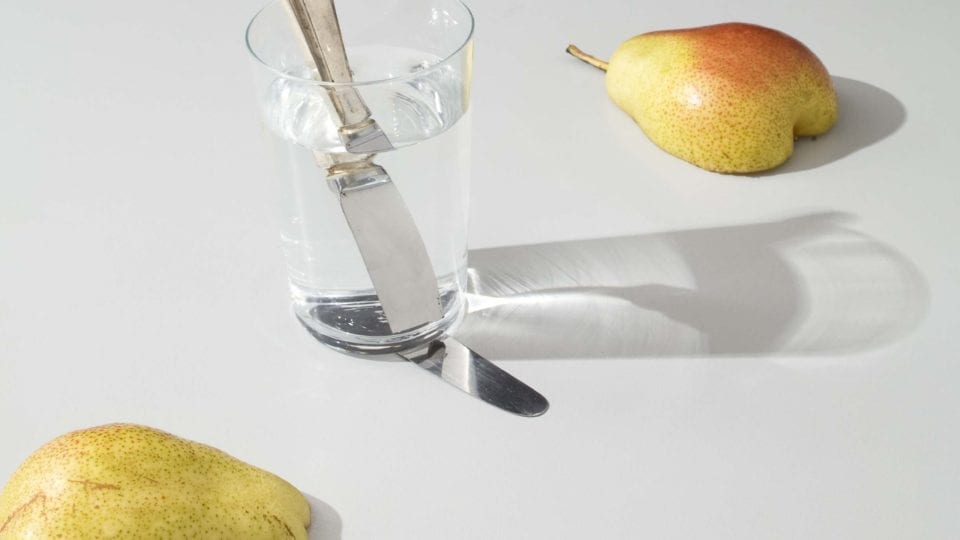 Responding to time-honoured considerations of balance, form, colour and light, the carefully constructed works display a striking technical perfection and attention to detail. Bringing the everyday into focus, the images are steeped in concealed meaning, humour and self-reflection – demonstrating the genre's enduring ability to translate a variety of messages.
These surprising compositions are often created within a studio context. Drawing attention to the manipulated nature of the image, they indirectly comment on a world of post-production and daily feeds, delivering a poignant message that resonates with issues of post-truth and fake news.

Still/Life – Contemporary Dutch Photography extends Foam's ongoing interest in talent development, featuring work by: Blommers & Schumm, Elspeth Diederix, Uta Eisenreich, Eva-Fiore Kovacovsky, Paul Kooiker, Yvonne Lacet, Krista van der Niet, Jaap Scheeren & Hans Gremmen, Scheltens & Abbenes, Johannes Schwartz, Ingmar Swalue, Anne de Vries and Qiu Yang.

The exhibition runs until 10 February. Find out more here.

Lead image: Balancing Orange Pink and Yellow, 2008 © Qiu Yang