The dawn of fashion photography took place after Louis Daguerre (1787-1851) made the first daguerreotype featuring people, View of the Boulevard du Temple, in 1838. This breakthrough sparked a proliferation of such images, with snapshots of actresses, dancers and debutants, spreading awareness of the new technology. These early photographs were popular in the Victorian era and were the analogue version of portrait painting. From the end of the 1850s, Pierre-Louis Pierson, the imperial court photographer of Napoleon III, captured Virginia Oldoïni, Countess di Castiglione more than 700 times in order to record her luscious and, sometimes, absurd dresses. A portrait of her as "Queen of Hearts" was on display at the International Exposition (1867) in Paris; one of the earliest examples of the genre.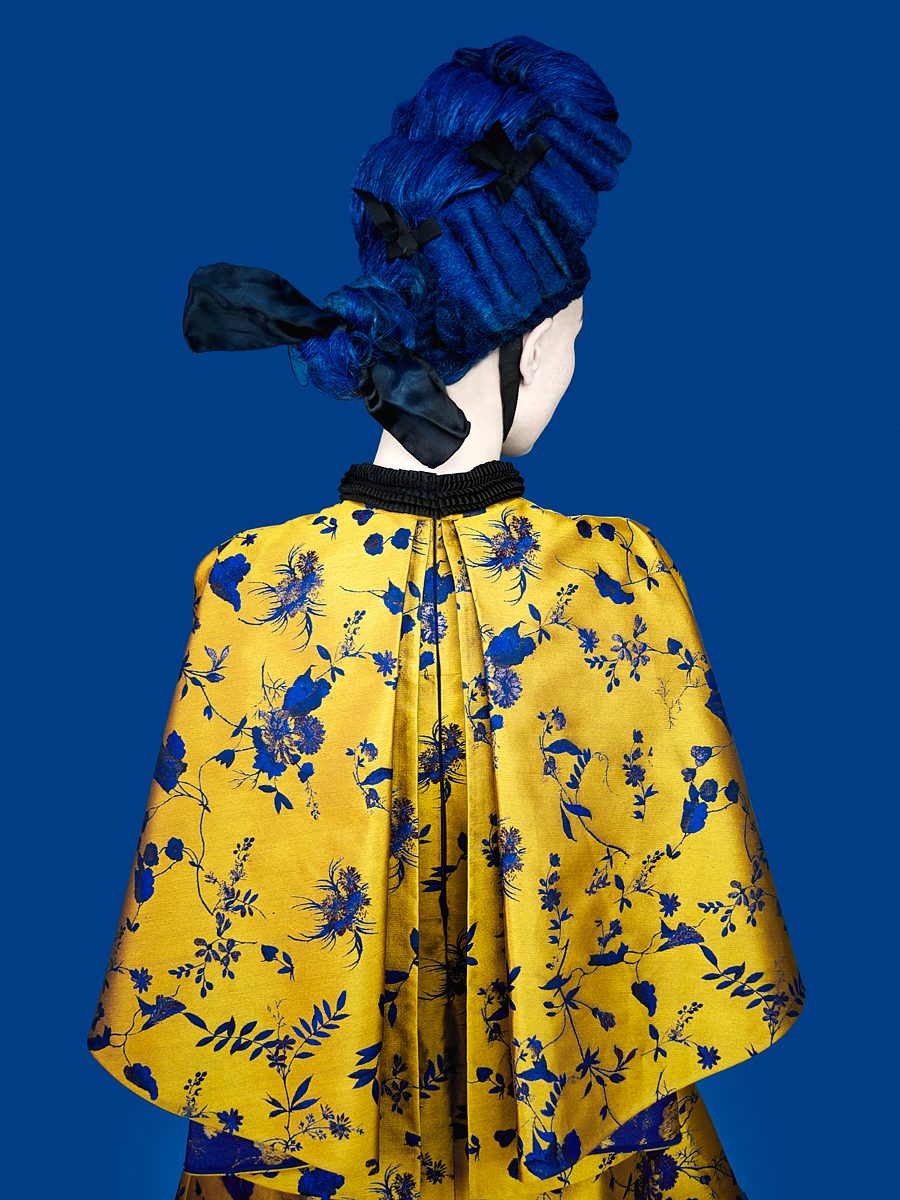 From the end of the 19th century, fashion photographs started to emerge in textile sample books and in the magazine La Mode Pratique. It was the first printed press to feature these kinds of images. During the avant-garde movements of the early 20th century, artists stretched visual boundaries and influenced the editorial in magazines, like Tatler and Vanity Fair. Publications established the practice as a profession, contributing to the development of photography as an art form. Patti Smith (b. 1946), who is known for her love of image-making, said: "My introduction to photography and a lot of how I developed aesthetically was through 1950s and early- 1960s beauty magazines like Harper's Bazaar and Vogue."
Up until the boom of street style blogs and social media in the 2010s, fashion photography was mostly available in print. Now, however, it is accessible to wider audiences and is ever present in visual culture. In 2020, senior model Alicia Borràs told The Guardian: "Fashion photography has a huge responsibility. It works with the hopes of society. Shifting what to aspire to, who is included in the definition of beauty, giving space for silenced voices to own dignity and regalness – this is what I believe should be shown."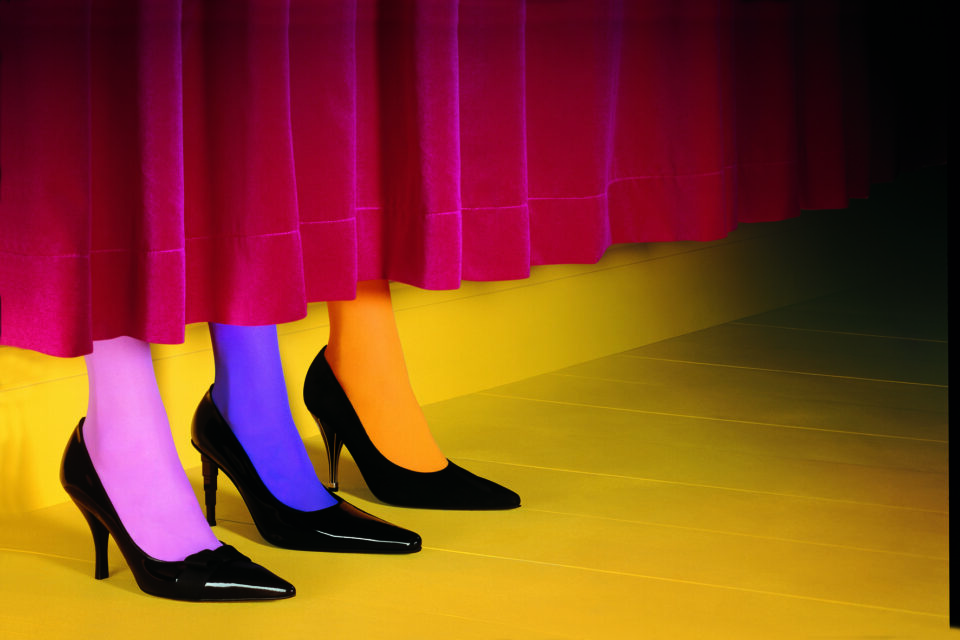 In the art world, meanwhile, major exhibitions have further enhanced and elevated these pictures into the canon. In 2012, at the McManus: Dundee's Art Gallery and Museum, Selling Dreams: One Hundred Years of Fashion Photography brought together works by more than 20 leading image-makers and included some rarely seen items from the V&A's collection. Similarly, Icons of Style: A Century of Fashion Photography, 1911-2011, emphasised the "trajectory from niche industry to powerful cultural force, and its gradual embrace as an art form" at the J Paul Getty Museum, Los Angeles. Most recently, V&A's Africa Fashion examined the global impact of the continent's design from the mid-20th century to now.
These institutional shows have set the stage for Beyond Fashion at Olten's Haus der Fotografie. It explores the role of fashion in today's visual culture and offers a contemporary overview of its evolution. The curator, Natalie Herschdofer, takes images out of their original context to reassess beauty ideals and stereotypes. Leading practitioners Nick Knight (b. 1958), Emma Summerton (b. 1970) and Erik Madigan Heck (b. 1983) are set alongside those making waves today, including Blommers & Schumm (b. 1969), Solve Sunds-bo (b. 1970) and Viviane Sassen (b. 1972). Beside the prints, a film by SHOWstudio brings together creatives, thinkers and writers to analyse all facets of fashion photography. The gallery is divided into four thematic categories: Allure, Fantasy, Realism and Surrealism.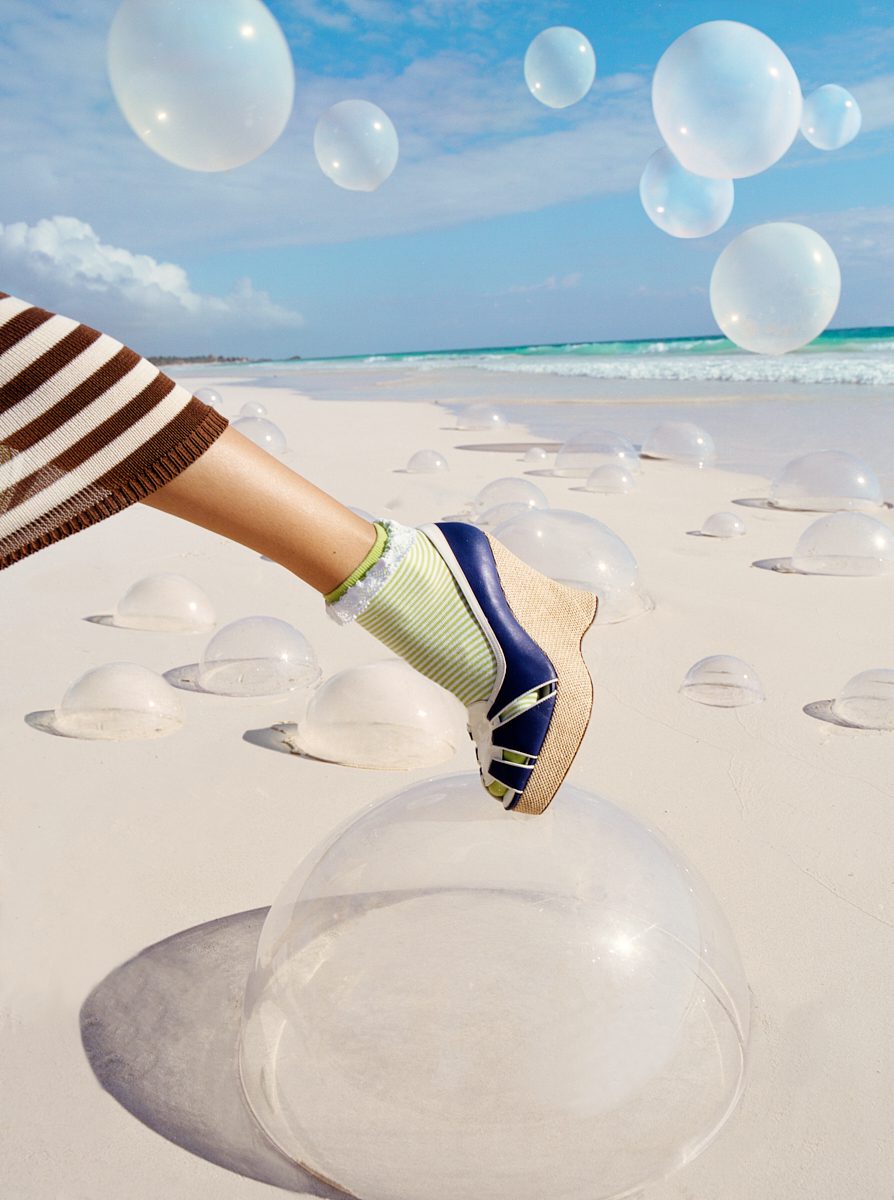 The Allure section celebrates timeless beauty. Viewers will discover Peter Lindberg's (1944 -2019) shots from the 1980s and 1990s featuring the "original supermodels" Cindy Crawford, Christy Turlington, Linda Evangelista, Naomi Campbell and the late Tatiana Patitz.  Elsewhere, in Fantasy, we see inventive and creative projects that step further away from commerce. Miles Aldridge's (b. 1964) illustration from Vogue Italia (2002) is a play between deceptive appearance and sensibility, featuring three feet in high heels wearing vivid coloured tights. Realism organises photos that were mostly taken on the street and discovers the intersection of haute couture and the real world. Tokyo (2017) by Yelena Yemchuk (b. 1970) depicts a busy zebra crossing with two models and people in the background resembling commuters in a metropolis. The last section, Surrealism, introduces the latest era of creatives for whom the medium means imagination, magic and transformation. Daniel Sannwald's (b. 1979) Campers campaign A/W (2015) and Heji Shin & Kristina Nagel's, No filter, detail hand holding a banana (2018) are bizarre cut outs, where dreamlike settings and unusual compositions take the subject matter to the next level, moving beyond the aesthetics of advertising campaigns. As Irving Penn put it, "in fashion photography we sell the dreams, not the clothes."
---
Beyond Fashion, IPFO Haus der Fotografie, Olten | until 4 June
Words: Fruzsina Vida
---
Image credits:
1.Miles Aldridge, Vogue Italia 2002 © Miles Aldridge / Vogue Italia © Miles Aldridge
2. Koto Bolofo, Black Beauty, 2008 © Koto Bolofo and Kahmann Gallery, Amsterdam
3. Miles Aldridge, Vogue Italia 2002 © Miles Aldridge / Vogue Italia © Miles Aldridge
4. Michael Baumgarten, Teen Vogue 2006 © Michael Baumgarten / Teen Vogue © Michael Baumgarten
5. Heji Shin & Kristina Nagel, No filter, detail hand holding a banana, 2018 © Heji Shin & Kristina Nagel