How do we define the notion of home? Images by Bahman Jalali (1944–2010) and Gohar Dashti (b. 1980) look for answers. The two Iranian photographers are featured in a new exhibition at Museum of Fine Arts, Boston, reimagining the concept of belonging. The pair share a rich history – as teacher and student, and as artists expanding the documentary form. They combine an upfront approach with elements of the surreal, responding to political, social and cultural changes in unexpected and imaginative ways.
Featured here is work from Dashti's Home series. It takes abandoned buildings in the Iranian city of Mashhad as its backdrop. Bedrooms, living rooms, kitchens and staircases are taken over by vines, grasses and branches. Walls are left to crack and crumble. Windows are flooded by trees. "People in Home moved out, and the images show what happens when one's home is left behind," the artist notes.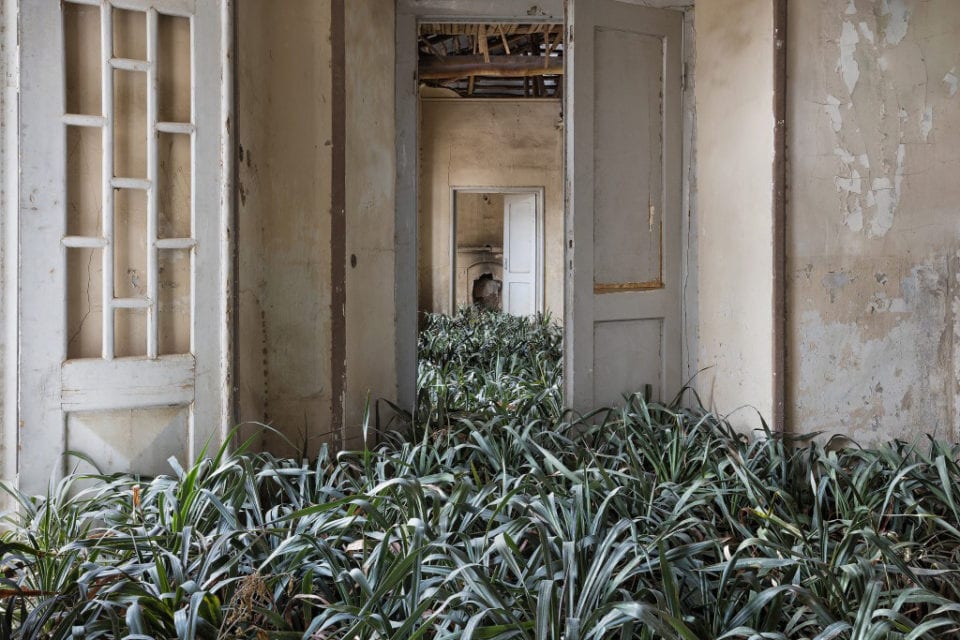 Dashti, whose practice is at the intersection of anthropology and sociology, asks questions about what happens to the environment when human populations have been displaced by modern conflicts. The resulting photographs reveal the power of nature and politics to consume and conquer. "People are transient while nature is a constant; it will be here long after we are all gone," she states.
Jalali was Dashti's mentor in the early 2000s. Whilst working together, he produced the Image of Imagination series. Historical photographs of Iranian people are places are layered together – posing questions about cultural history and the representation of men and women. Jalali and Dashti's series, presented together at MFA, ruminate on the passage of time. Documentary and fiction merge in this exhibition, showing what happens when history is transformed into memory.
From 11 January – 12 July. Find out more here.
Lead image: Untitled, from the Home series, 2017. Gohar Dashti (Iranian, born in 1980) Photograph, inkjet print. © Gohar Dashti. Courtesy, Museum of Fine Arts, Boston.