The UK generated 222.2 million tonnes of total waste in 2018. Today, we're sharing the work of five contemporary artists – all from the Aesthetica Art Prize – who have found new ways to use discarded items and old materials, from salvaged wood to old photographs and plastic bottles.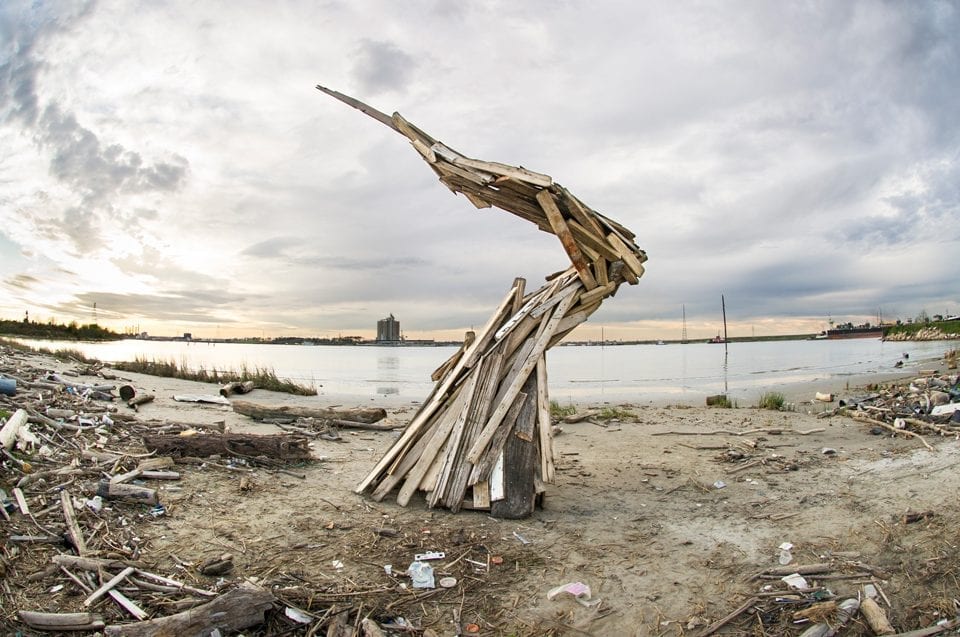 Jeremy Underwood
Underwood draws attention to the state of the environment in Houston's waterways. These sculptures, made from abandoned objects, challenge viewers to reflect on consumer culture and the environment. The artist photographs and then leaves the creations to be discovered by others.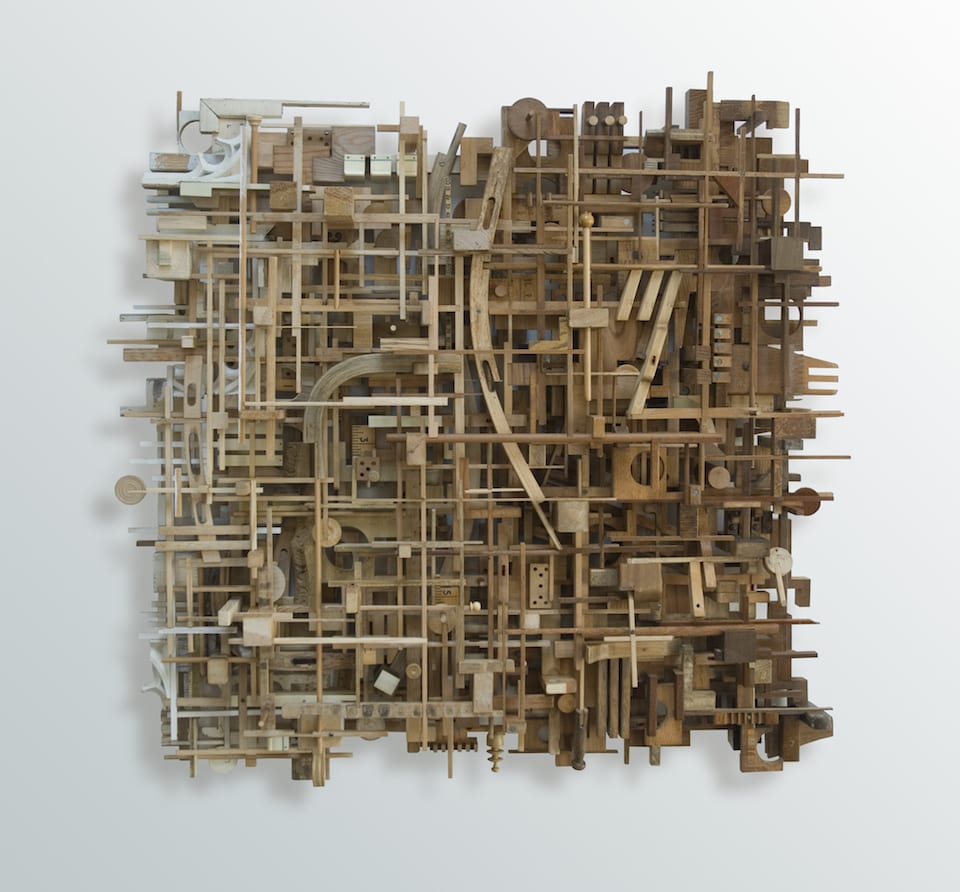 Lesley Hilling
The architectural layers apparent in buildings and cities inspire Hilling. She makes collages of salvaged wood, reworking floorboards, driftwood and furniture into new forms. The composition is sculptural, resembling a three-dimensional painting and evoking the visual language of cubism.
Marianne Broch
This piece by Broch has been created from hundreds-of-years-old trees felled by mountain wind and collected on hikes in the wild. The artist works with a variety of natural materials, but keeps coming back to wood in different forms. Here, as Broch notes: "human meets tree – both are marked by life's journey."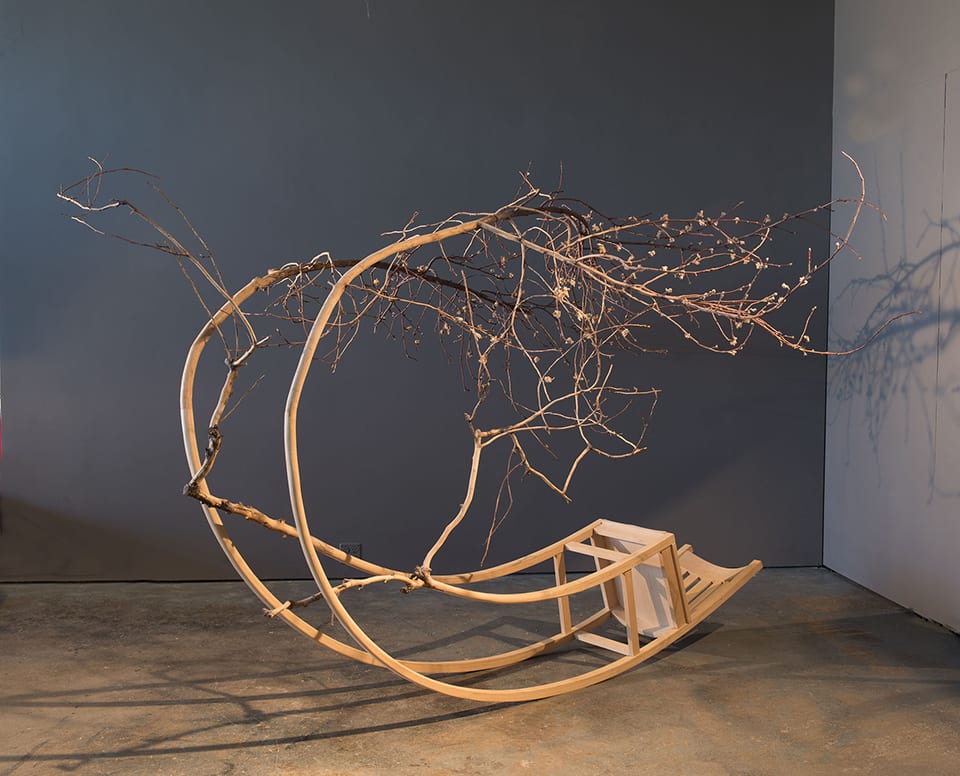 Jim Jacobs
"I'm intrigued by how humans see themselves as both part of and separate from the natural world." In Jacobs' work, natural tree limbs are grafted to milled lumber, tools, furniture and human hair. Gangly, elegant, contrived and fragile, these works are reflections on our relationship with the environment.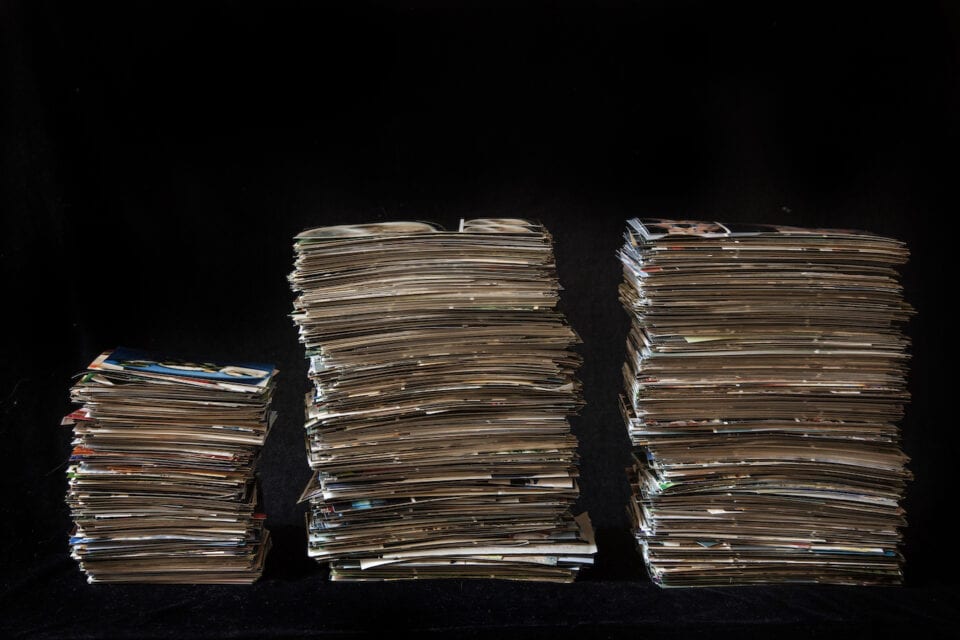 Heather McDonough
Here, McDonough has amassed 4,000 images, arranged in stacks. The piece was made during the process of archiving en-prints made between 1980 and 2005. The sheer volume becomes a monument to the process of photography, giving old images a renewed sense of relevance.
---
The Aesthetica Art Prize is open for entries until 31 August, championing creativity in all its forms. Prizes include £10,000, publication and exhibition. Click here to find out more.
---