Over the past 12 months, students and young people have faced uncertainty in the wake of the Covid-19 pandemic. Last summer, exams, events and proms were cancelled across the UK. In response, photographer Alys Tomlinson (b. 1975) created Lost Summer, a series of black and white portraits of London teenagers. The Taylor Wessing Photographic Portrait Prize-winning series is "simple yet powerful" – capturing school leavers dressed up for their end-of-year celebrations. It's now available to view online as part of a virtual exhibition from the National Portrait Gallery.
A: Congratulations on winning the Taylor Wessing Photographic Portrait Prize 2020! What inspired you to create Lost Summer?
AT: Thank you! In lockdown last spring, I was really missing making new work. Often, I rely on travelling and exploring new locations, but of course that wasn't a possibility. I started thinking of work I could make close to home in North London. Some of my previous work has documented young people in the space between childhood and adulthood. I knew that the prom had become a big deal in the UK, and I had friends whose kids had been planning their outfits for years. Last year, exams and celebrations were cancelled and nothing significant was happening to mark growing up and leaving school. Once lockdown eased, I thought it would be interesting to photograph young people in my neighbourhood all dressed up for the prom that never happened.
A: Why did you choose to focus on young people as your subjects? How did you wish to present them?
AT: I'm a bit tired of seeing such negative press about teenagers, especially in London. I wanted to produce a series of images that represented teens in a thoughtful and positive way. I photographed each teenager in their garden, backyard or local park, using outdoor locations as democratic spaces so there was no judgement (from the viewer) in terms of socio-economic status or background. I ended up photographing 44 teens from June-August 2020 and chose not to edit any of them out of the project. None of the young people were styled and there was no casting involved; I would just photograph whoever got in touch. Some were the children of friends, then it became a lot of word-of-mouth. I also have friends who are teachers who put a 'call out' in the school newsletters. I wanted to present these young people as strong, resilient individuals who were coping admirably with an incredibly difficult situation. I hope the portraits are poignant but also hopeful.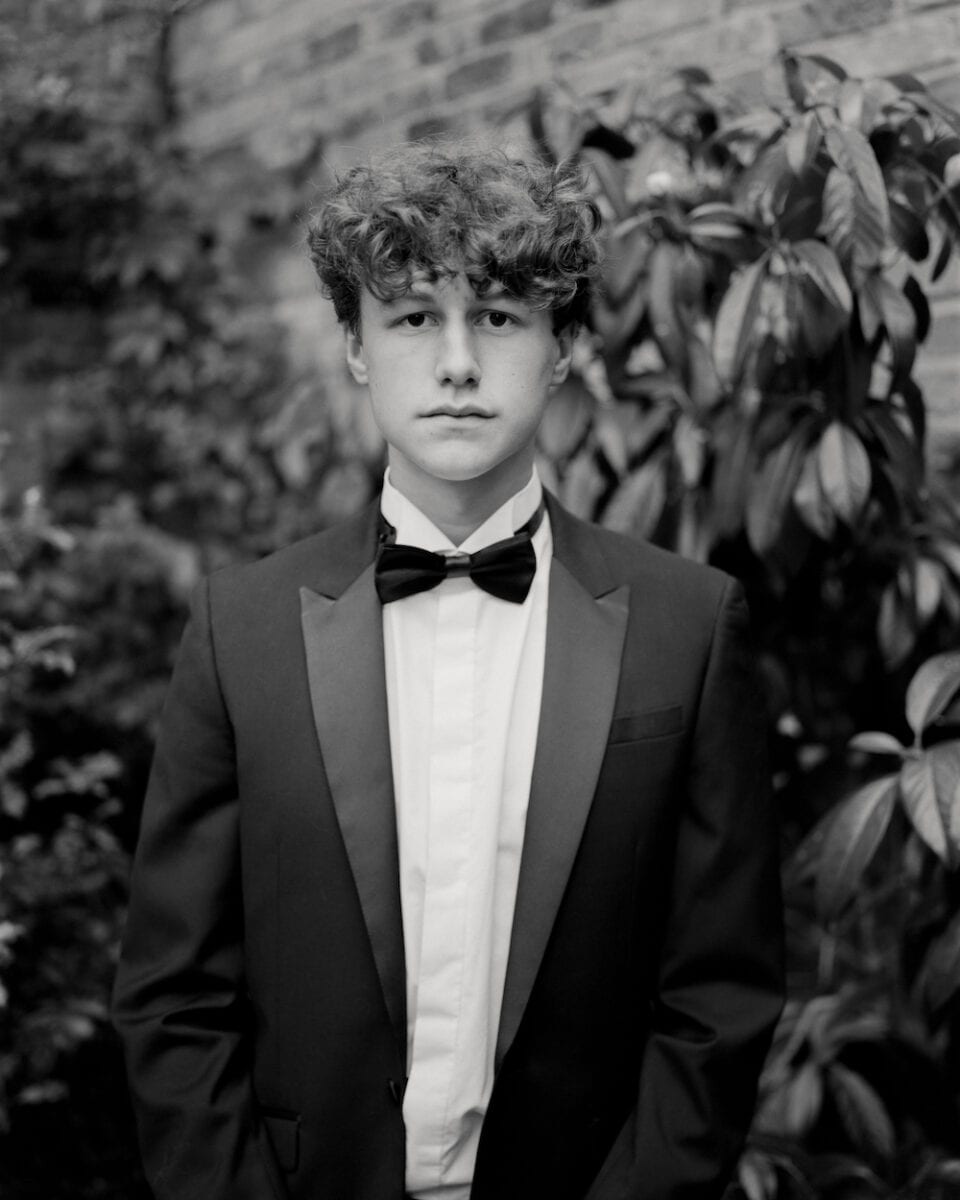 A: The judges described the portraits as "simple but powerful images with a beautiful clarity." Do you think your use of black and white contributes to this? 
AT: I think it helps to bring out the character of each teenager, with less extraneous distractions. Many of my creative inspirations are black and white – both photographers and films like Ida and The White Ribbon. I'm drawn to the purity, simplicity and timelessness that monochrome offers. It's like everything is stripped away, you are engaging with the subject's gaze and they are looking directly back at you. To me, a successful portrait is when it makes you feel something of the person photographed. Black and white allows me to get deeper to the subject, to connect in a different way.
A: How have the events of 2020 affected your practice? What does a workday look like now?
AT: In this latest lockdown, every day is different and yet the same! Commissioned work is scarce and I am mostly working from home on research, editing and applications. I go to the studio occasionally for a change of location. I try to punctuate the day with a run or walk around the local parks and spend around an hour every day reading or watching films for research. I am quite disciplined in my routine, but of course have found it very hard at times to feel inspired and motivated.
A: What does it mean to receive this accolade?
AT: I think I've seen every exhibition of the Taylor Wessing Prize at the NPG over the past decade or so and it's always been a dream to have my work hanging on those walls. I was selected once before in 2017. Although the exhibition didn't happen 'in real life' this year, it's been a huge surprise and honour to win first prize. I am really happy that the work has touched and resonated with people. I entered not expecting to get anywhere and it gives me validation to keep going and continue to make work that I truly believe in.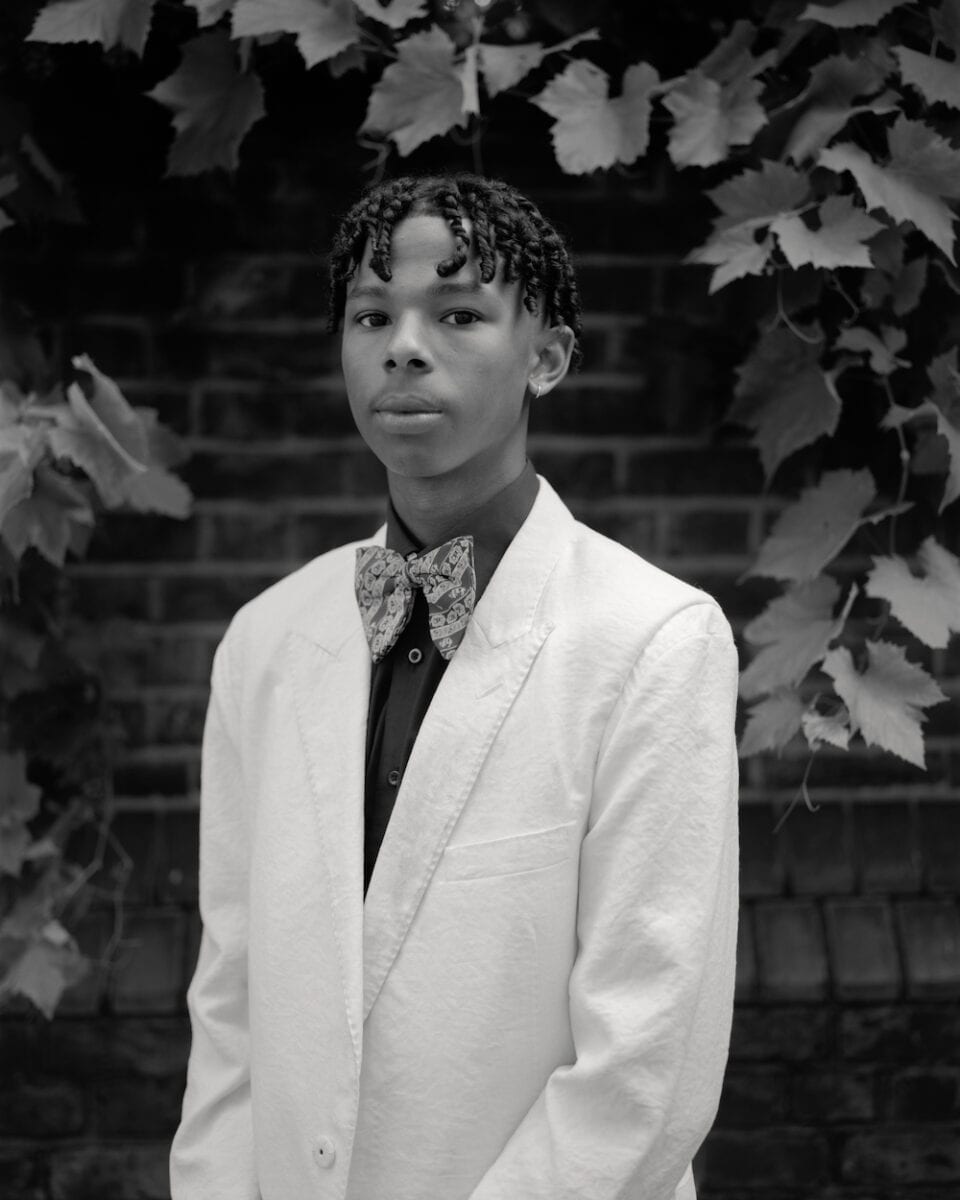 A: How does Lost Summer connect to your wider body of work – including the 2018 Sony World Photography Award-winning Ex Voto? What themes can we see across your practice?
AT: I work in a precise and very considered way. There is a directness to the portraits, and I see it as an exchange between myself and the subjects. I shoot on film and a large format plate camera; my process is slow and methodical. I hope I capture something of my subjects' inner and outer worlds. My work is often about the relationship between people and place, using the natural landscape to frame individual portraits. The images I produce are quiet and still, but I hope they hold a certain power and a sense of loss and longing.
A: What do you hope audiences take away from the series?
AT: I hope that my admiration for the teenagers comes through. I would also like to think it gives the audience a chance to reflect on their own teenage years and consider what it is like for young people at the moment. A couple of my friends with children were quite emotional flicking through the Lost Summer book and seeing face-after-face of a generation whose opportunities, ambitions and dreams have been disrupted or stolen from them.
A: Can you let us know what you're working on next?
AT: I've just self-published the book Lost Summer that contains portraits of all 44 teenagers photographed. In terms of new projects, I'm working on a project about faith, tradition and ritual in Italy as part of the Prix Elysée. I'm also in production for the documentary feature film Vera that I'm co-directing with my friend Cécile Embleton. Vera is an Orthodox nun in Belarus and was one of the most important portraits in my Ex-Voto series. We recently received funding and support from the Sundance Institute and hope to go back to Belarus to finish filming as soon as we can.
---
Discover the Taylor Wessing Photographic Portrait Prize 2020 exhibition online here until 31 March.
---
Image Credits:
Jameela; Jack; Samuel by Alys Tomlinson. From the series Lost Summer, 2020. © Alys Tomlinson.