The 200 shortlisted and 100 winning images for this year's Portrait of Britain have been announced. They arrive in turbulent times: in the wake of Brexit and the midst of the coronavirus crisis. The fifth anniversary of the national photography award celebrates the faces of modern Britain – presenting "a rich tapestry" of people across the UK. In these images we meet those shaping our world: Black Lives Matter protesters, nurses, carers, creatives and young activists.
Below, discover some of the individuals and stories to be found in the collection:
---
Top of Page: Julia Fullerton-Batten, Portrait of Ann, Lockdown Day 74, London
"We were never fans of the current government, but their handling of this crisis has taught us not to trust them or their advisers, even their medical advisers. On the other hand we have learned that most of our neighbours are sensible and helpful. The Thursday clapping ritual has been as important for fostering community spirit as for appreciating essential workers." – Ann.
Above left: Charlie Forgham-Bailey, Portrait of Bella, London
"Bella has been a conservationist since the age of 11. At 17, she is working on a documentary with Dame Jane Goodall, acting as an ambassador for the Born Free Foundation, and encouraging people to protect the natural world." – Charlie Forgham-Bailey.
Above right: Raphaël Neal, Portrait of a Girl in Herne Hill, London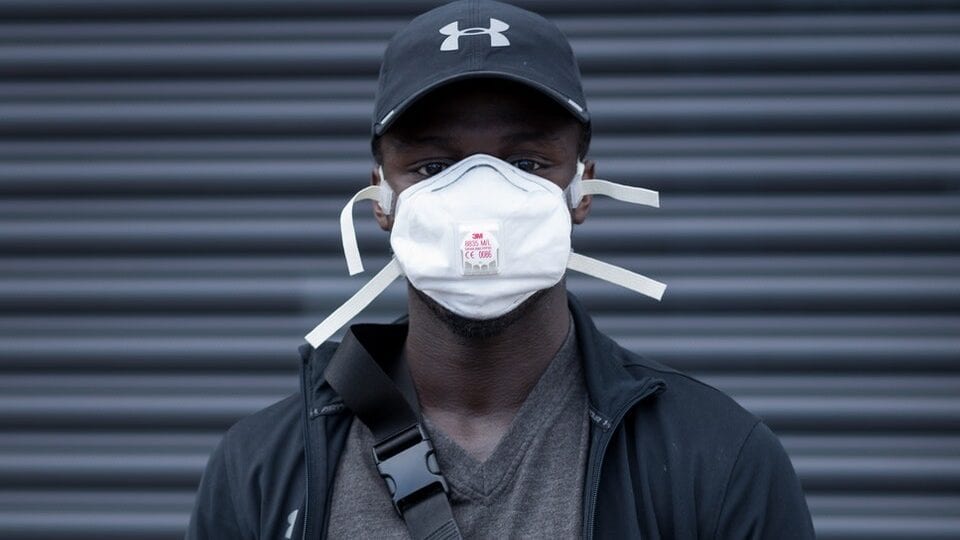 Above: Paul Craig, Portrait of Kemeel, Leeds, West Yorkshire
"The contrast of the clinical mask against Kemeel's outfit looked to me like some sort of battle uniform. It really stirred up the surrealness of the situation we are currently living in." – Paul Craig.
---
Above left: Slater King, Ryan on shift at the hospital during the pandemic, London
"Working here in PPE was quite daunting at first. When people started arriving on the ward, it was a strange feeling knowing that everything's going to change and we're going to have to get used to a new way of living. When it got to the point where everyone in the ward had the virus, it was a case of trying to concentrate and focus on what I needed to do. That's how I got through." – Ryan.
Above right: Kristina Varasinka, Self Portrait, London
"By the end of the second month of lockdown I decided to shave my hair off. This self-portrait is a part of an ongoing series that reflects on female related issues: self-image, struggling to fit in, staying strong and persevering in a male-centered society." – Kristina Varasinka.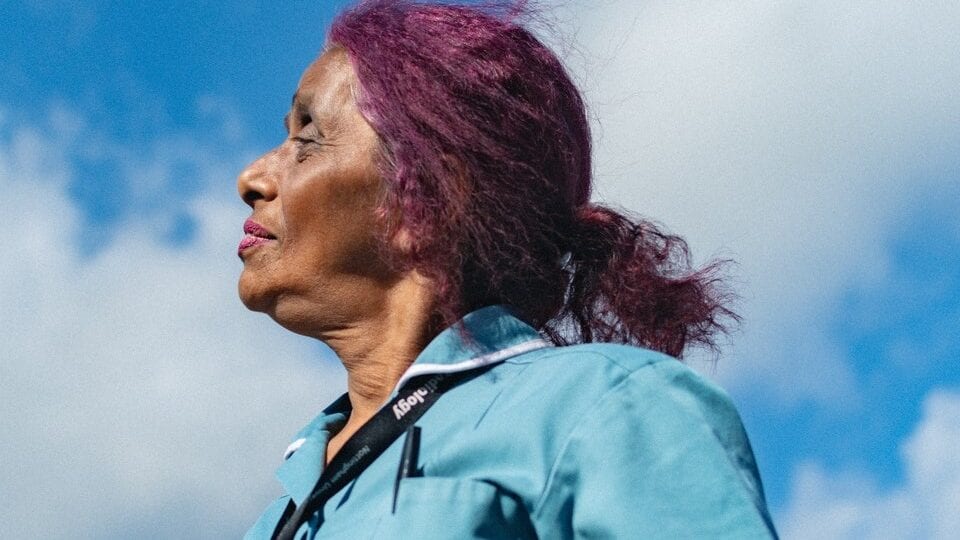 Above: Byron Hamzah, Portrait of Nurse Rehan Mosafeer, Nottingham
"I have known Rehan since my early days of training as a junior doctor. Born in Mauritius, Rehan moved to England in 1973 to further her training as a nurse, and for the past 33 years she has served as a maternal, reassuring figure to thousands of patients who come to our radiology department." – Byron Hamzah.
---
Above left: Evelyn Bencicova, Portrait of Ellie, London
"Ellie is part of Culture Device, a group of dancers, performers and artists with Down's Syndrome. The artists do not wish to hide their medical condition, nor do they want to be defined by it." – Evelyn Bencicova.
Above right: Olivier Richomme, Leah and Family, Leeds, West Yorkshire
---
See the online gallery of winners here.
A physical exhibition will launch on JCDecaux UK's nationwide network of digital "Out-of-Home" screens on 1 September, displaying the 100 winning images in public spaces.
The 200 shortlisted images will be published in the Portrait of Britain book, Vol. 3, published by Hoxton Mini Press and distributed worldwide from 1 October.
---
All images © the artists, Portrait of Britain 2020 Winners