"Portraiture is a very old art form going back at least to ancient Egypt, where it flourished from about 5,000 years ago," says Tate. "Before the invention of photography, a painted, sculpted, or drawn portrait was the only way to record the appearance of someone." Now, 200 years since the advent of lens-based image-making, we're sharing five exhibitions that use the genre to take the temperature of society today – responding to technological advances, the impact of conflict and questions surrounding identity.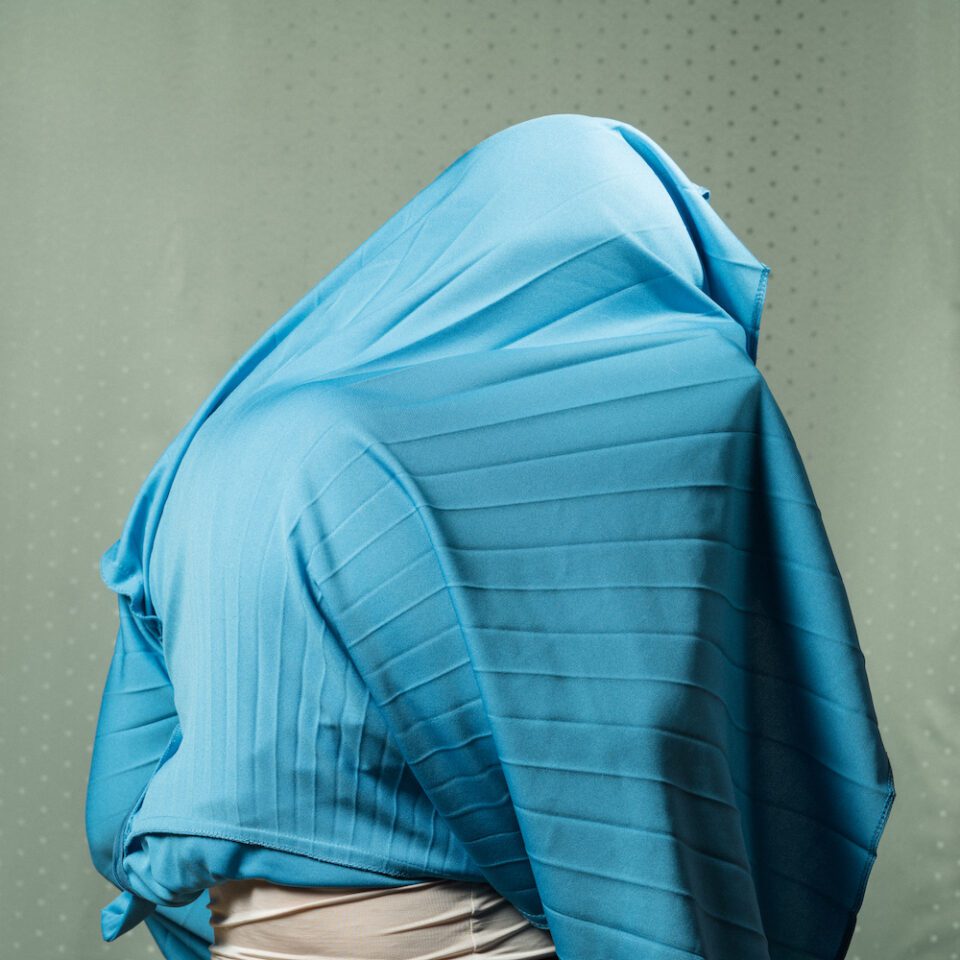 Nina Röder | Cité de l'image, Clervaux | Until 23 September
A Surrealist trope, which continues to reverberate within contemporary photography, is the obscured face. René Magritte (1898-1967) most famously used an apple in The Son of Man (1964), as well as textiles and birds' wings – both items which crop up in the portraiture of Nina Röder (b.1983). The Berlin-based artist's work subverts the viewer's expectations of looking and seeing. As A. Meyer writes in a text accompanying the exhibition: "The difference between the object and the subject, between a 'thing' and a living organism, seems abolished."

As featured in in Aesthetica Magazine | clervauximage.lu/en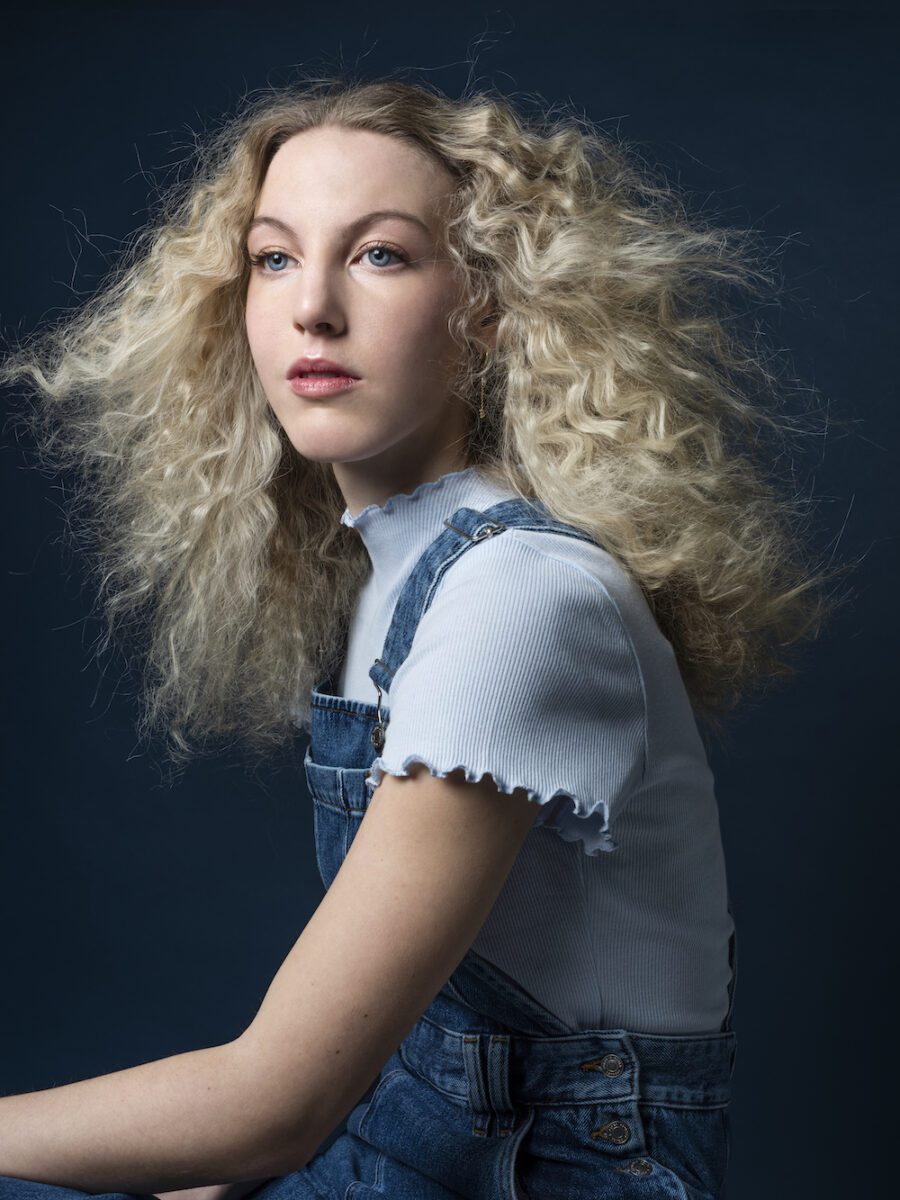 The Portrait | The Ravestijn Gallery, Amsterdam | In person until 27 August, then online
In 1839, photography was born. It offered a kind of technology that could perfectly replicate a person's likeness – faster and with greater accuracy than with paint or stone. A camera was, in essence, a kind of portrait machine. However, in the years since its inception, photographic portraiture has moved in imaginative, unanticipated directions – becoming as subjective as other art forms. This timely exhibition delves into the development of portraiture, with pictures by Blommers & Schumm (b. 1969), Michael Bailey-Gates (b. 1993) amongst others.

As featured in in Aesthetica Magazine | theravestijngallery.com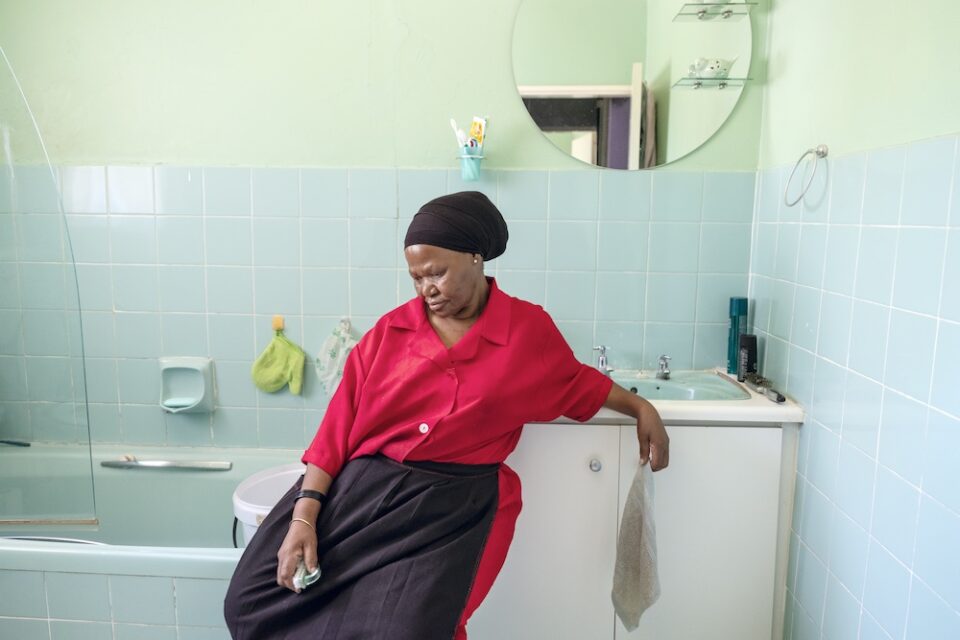 Umkhondo. Tracing Memory | Huis Marseille, Amsterdam | Until 4 September
Born and based in Johannesburg, Lindokuhle Sobekwa (b. 1995) is swiftly making a name for himself. He examines, with poignancy and maturity, themes of poverty, drug abuse and unemployment, as well as race, class and segregation – transposing these issues with a unique visual language. In Umkhondo. Tracing Memory, Huis Marseille gathers photographs from the series Daleside, Ezilalini (The Country), Nyaope and The Lockdown Series, with pieces that refer to a trace, a footprint, on the route.

Read the full review in Aesthetica Magazine | huismarseille.nl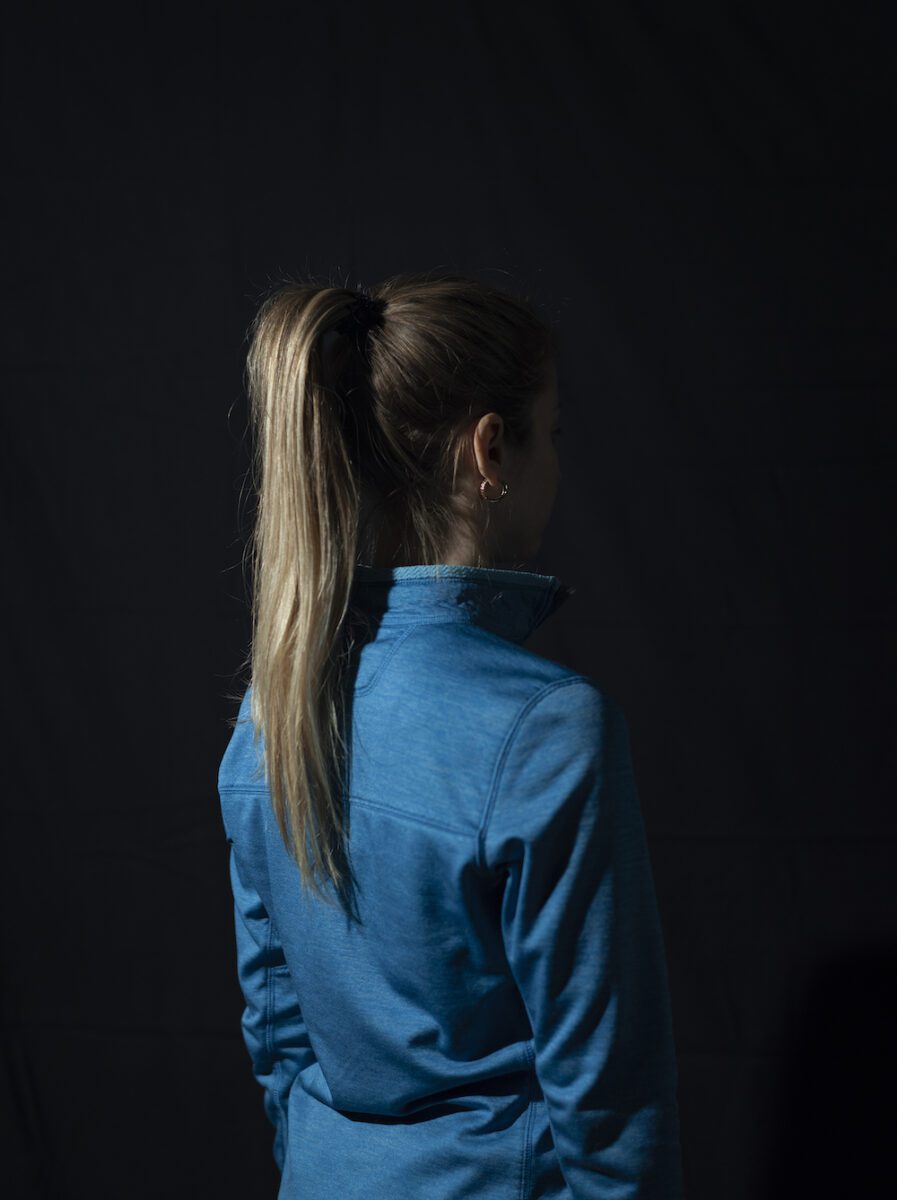 Emeric Lhuisset: A Hundred Hidden Faces | Musée des beaux-arts, Le Locle | Until 25 September.
"Some of these people have taken up arms, others manufacture camouflage nets or Molotov cocktails, others help out with logistics, or care for the wounded. These are the Ukrainian civil resistance, people who have left their ordinary lives behind in order to fight. Their faces remain invisible, for the moment at least – to protect them. I have photographed their faces for the future, and they will appear on the day Ukraine regains its sovereignty. Whilst photographing these individuals, I asked two questions: What would you like to see happening now? What do you think will happen?" – Emeric Lhuisset.

Read more in Aesthetica Magazine | mbal.ch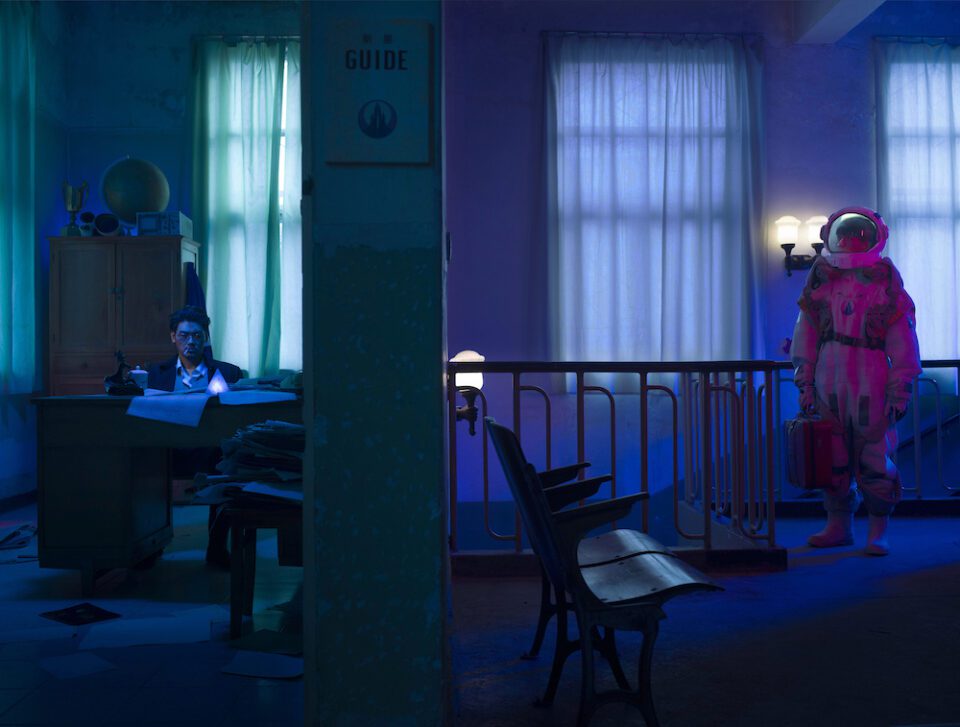 Vertigo | ARoS, Aarhus | Until 11 September
The Danish word "svimmelhed," or "vertigo," means something a little different to its English counterpart. The former conjures a physical sensation of tumbling over, whilst the latter suggests a more cerebral notion of unsteadiness. An exhibition at ARoS places both interpretations centre stage. Cao Fei's film Nova (2019) is one such example: a scientist seeks to transform humans into digital code, only to lose his own son in the process.

Read the full review in Aesthetica Magazine | aros.dk
---
Contributors: Monica de Vidi, Alice Godwin, Rachel Segal Hamilton, Eleanor Sutherland
---
Image Credits:
1. Anastasia, Ukraine, March 2022. Part of A Hundred Hidden Faces. Courtesy of Emeric Lhuisset
2. Nina Röder, Omas Falten in Blau. from the series, Champagner im Keller (2020).
3. Faiza (2020) © Robin de Puy / courtesy The Ravestijn Gallery.
4. Lindokuhle Sobekwa, My mother at work (2018). From the series I carry Her photo with Me.
5. Anastasia, Ukraine, March 2022. Part of A Hundred Hidden Faces. Courtesy of Emeric Lhuisset
6. Cao Fei, Nova, 2019 (still). HD Video, color, with sound. 97:34 min.© Cao Fei, 2021. Courtesy Sprüth Magers and Vitamin Creative Space.