In 1982, Poltergeist became the highest-grossing horror film of the year. It was well-received by critics: considered as a classic and one of the best motion pictures of the early 1980s, featuring a suburban family whose home is intruded upon. Items float around, silverware bends, furniture moves and the youngest child is captured. The film's title refers to a ghost or supernatural creature that disturbs the environment with loud noises and shifting objects. Photographer Farah Al Qasimi (b. 1991) is inspired by this concept, using domestic-set horror movies of the 1970s and 1980s as a jumping-off point for her work. Now, her exhibition at C/O Berlin creates mischief within the gallery. The images and accompanying video installation play with presence and absence, asking: how do you photograph something that is intangible?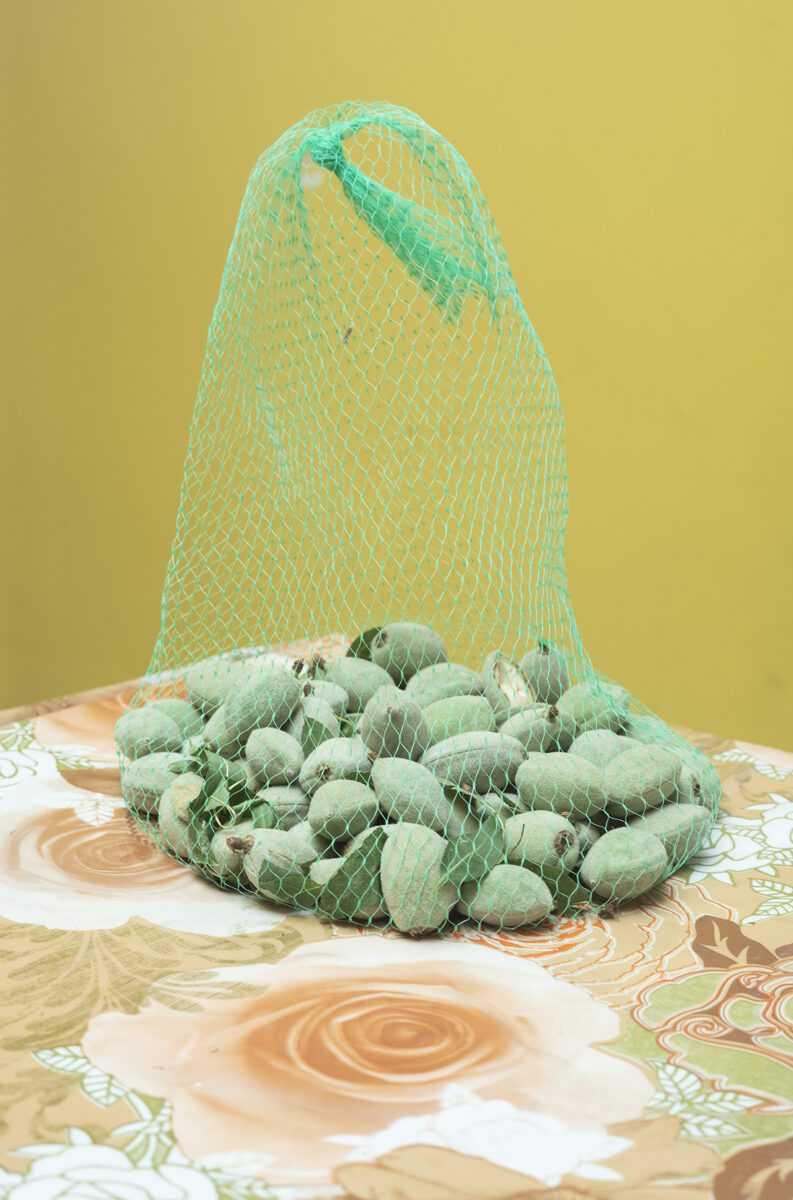 One example is shown above (right), in a close-up of a couch. There is a visible imprint in its soft pastel pink material, as if someone was just sat there or had pressed their hands into the textile. Elsewhere, a net of almonds seems to be lifted by an invisible force; the turquoise plastic web floats against an uncanny but peaceful backdrop. With no obvious explanation provided, it is left viewers to decipher the cause of these strange occurrences. Al Qasimi records extraordinary situations in interiors that feel familiar. Ethereal aesthetics and playful colour palettes create a mysterious ambience with a touch of humour, such as Fish Sandals, where a figure wearing "fish-shaped slippers" absurdly balances on a bannister.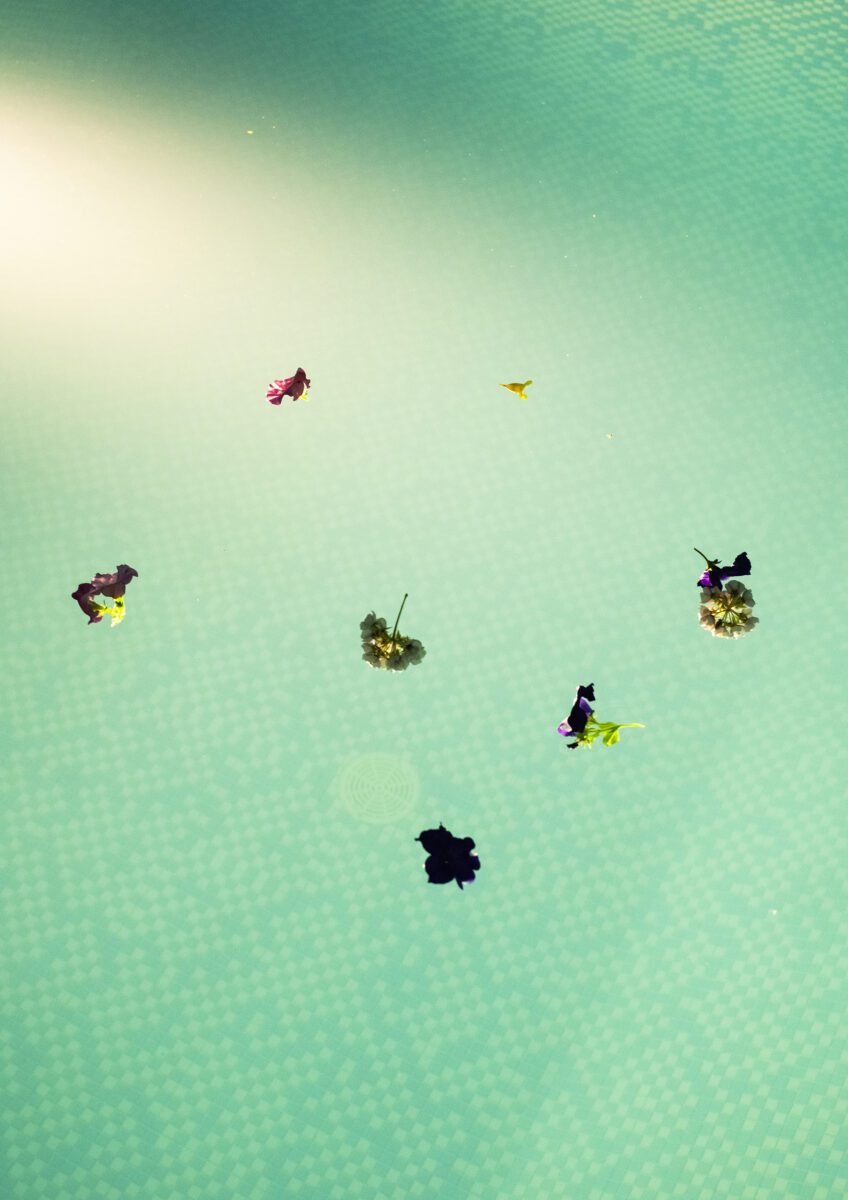 Beyond horror and humour, Al Qasimi also observes elements of today's "post-internet" culture, foregrounding topics such as consumption, economic growth, feminism and identity, and as well as the politics and legacy of synthetic materials. Psychic Repair (2023) is a moving image piece that reveals the origins of everyday commodities, set in an overwhelming capitalist cityscape where everybody is a customer. Whilst Abu Dhabi and Detroit are some of the places which have informed Al Qasimi's practice over the years, space-specific details have been removed from Psychic Repair. Again, audiences are encouraged to interpret the world as they see fit. Ultimately, Poltergeist plays with the polarities of the banal and documentation, fiction and metaphor, consumer and consumed. This is an exciting first institutional exhibition of the artist in Europe, who is already well established in the USA.
---
Farah Al Qasimi: Poltergeist
C/O Berlin | Until 7 September
Words: Fruzsina Vida
---
Image credits:
© Farah Al Qasimi, Fish Sandals, 2022. Courtesy of the artist and The Third Line, Dubai
© Farah Al Qasimi, Almonds, 2023. Courtesy of the artist and The Third Line, Dubai
© Farah Al Qasimi Hand print, 2021. Courtesy of the artist and The Third Line, Dubai
© Farah Al Qasimi. Courtesy of the artist and The Third Line, Dubai
© Farah Al Qasimi, Fish Sandals, 2022. Courtesy of the artist and The Third Line, Dubai