In 2002, Gillian Laub (b. 1975) received a call from Spin magazine. The editor had been sent a letter from a high school student in Montgomery County, Georgia, stating she wasn't able to take her boyfriend to the prom, purely because he was Black. By the time the letter had been read, the prom had already passed, but there was another segregated event planned: homecoming. Laub was commissioned to cover the event, documenting students in their separate groups.
By 2008, Anna Rich Chafen – the girl who had written the original letter – had moved out of town, but the experience still haunted Laub, and she knew she had to go back. New York Times Magazine agreed to publish a piece on the divided proms, exploring how, and why, the "tradition" of the "black- folks prom" and the "white-folks prom" had been maintained and protected since Montgomery County schools were first integrated in 1971. During her second visit, Laub was chased out of town, her car tyres slashed. She was told by police that she wouldn't be protected from locals who would take the law into their own hands, recognising Laub from 2002. She returned, however, and the article was published 29 May 2009, four months after Barack Obama was inaugurated.
In 2010, the school had its first integrated prom. This time, Laub brought a video camera, and continued to return for the next three years. The final film, which should have been focused on a community coming together, quickly turned into something different, as a Black teenager, Justin Patterson, was shot by an older white man after being invited over to his home to visit his daughter. Southern Rites, the resulting project, spanning over 12 years, is currently touring the USA.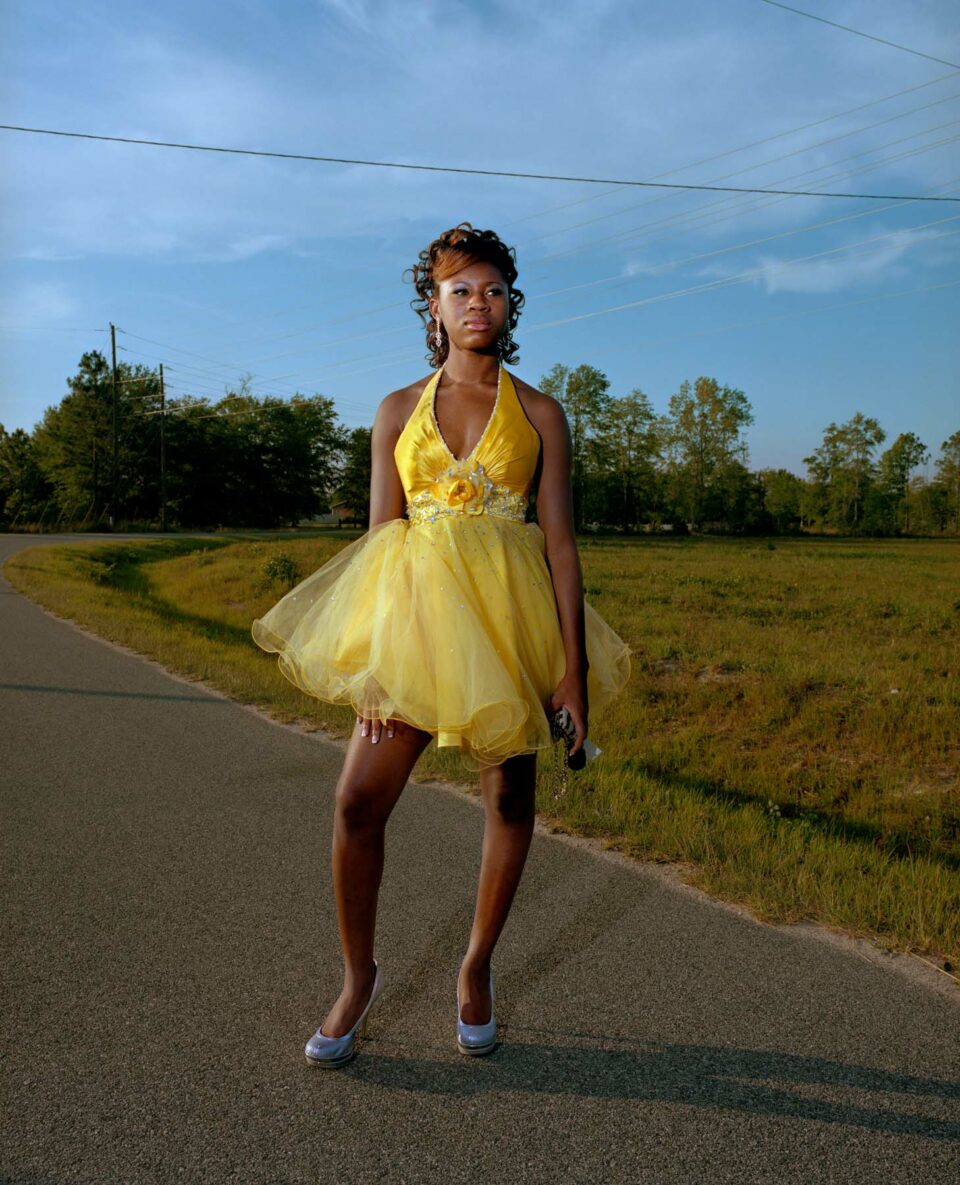 A: In the past, you've documented a range of complex issues, from the Second Intifada in Israel (Testimony, 2007), to wealth, ancestry and fractured politics in Family Matters (2021). What conversations are you look- ing to engage in as a photographer, as a whole? What overall responsibility do you feel to exposing contemporary conflicts, and the communities they affect
GL: I am fascinated by how society's most complex questions manifest in our most intimate moments, and I strongly believe in the power to make real and tangible change through art. Art has the power to inspire, educate and move the cultural needle forward. The "concerned photographer" was a phrase coined by Cornell Capa (founder of the International Center of Photography) to describe practitioners who demonstrated a humanitarian impulse to use pictures to educate and change the world, not just record it. This has resonated with me and my goals, as an artist, since I first dis- covered photography. I believe it's our responsibility as artists to reflect upon the political landscape on a global level.
A: Can you describe the phone call you had with Spin magazine initially, and your first visits to Montgomery County? Did the project differ to previous commissions?
GL: Anna Rich Chafen had written to Spin to say that she boycotted her prom because her Black boyfriend wasn't allowed to attend. It was clearly a cry for help, and so both myself and the editor of Spin felt very compelled and moved. It was shocking to hear this was happening in our country, and we felt the urgency to tell this story. That first trip to Montgomery County is singed in my brain, witnessing how commonplace it was to have two homecoming queens – one white, one Black – smiling and waving at the camera. I was haunted by that image, which is why I kept on returning.
A: What dangerous role does "tradition" play in the co munity's perception of segregation and division?
GL: "Tradition" became a very loaded word. I found it was the euphemism used to make excuses for racist acts. I inter- viewed so many people throughout the years, asking why proms had continued to stay segregated by race, and this was always the go-to answer, as if this helped make it accept- able. Whilst photographing this community, I was dismayed by what I witnessed, and I knew I had to continue my work there even in the face of growing, and eventually violent, resistance. The threats I faced came from members of the white community who didn't want these practices exposed. Over more than a decade, I delved into the life of Montgomery County, attempting to make sense of what appeared to be a toxic anachronism. Many families and students in the Black community were terrified to come forward, but also desperately wanted change, even after years of failed attempts. My work documented the balance between these tensions.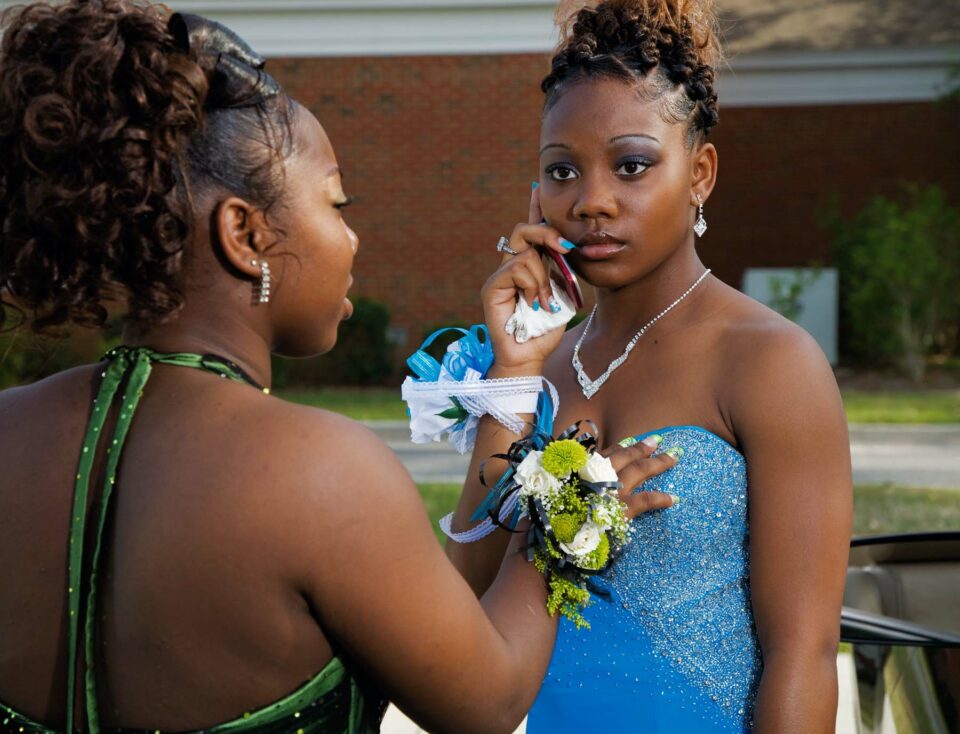 A: Can you describe the relationships you built with the community – both positive and negative? How, as a documentary photographer, artist and an individual, do you balance the modes of subjectivity and objectivity?
GL: At first, the community I encountered was warm, polite and protective of their neighbours – proud of their history. On the surface, the town – in its own way – symbolised the archetype of pastoral, small-town America. As a photographer, I have a self-imposed rule: listen, observe, connect, but don't judge. Embrace everyone with empathetic interest. Although it is impossible to walk in anyone else's shoes, I try to understand what lies in another person's heart: their pain, their struggle, their path. Even when my subjects and I have fundamentally opposing views, a sense of goodness and optimism can always be found. The closer you look at people, the more miraculous – and complicated – they become.
A: You visited Montgomery County multiple times, going back to see individuals who'd since graduated, addressing the legacy they had left. How do you protect each individual's story and their consent to be documented?
GL: I get incredibly invested in my subjects and often become a confidante to those I photograph. I do not work in a traditional studio. Instead, homes, bedrooms and personal spaces become my studio. I photograph where my subjects feel comfortable and safe. When I'm privileged to be part of someone else's world, the photographs become a collaboration. This relationship is something I honour above all else. There were times during the years of Southern Rites when I didn't publish certain photographs or interviews. These tough decisions are always made with careful consideration. In 2009, the seniors attending the Black prom asked me not to publish the photos and interviews until they graduated. They were terrified the school would prevent them from matriculating if they spoke out against it. I remember it like it was yesterday – on graduation night a bunch of us were sit- ting anxiously by the computer because the New York Times promised the piece wouldn't publish until late that evening.
A: When you went back in 2010, the narrative changed again as a young teenager was shot dead, after being unarmed but assumed to be dangerous. How did the series become something much larger, and more harrowing, considering the continued political tensions in America?
GL: In 2011, Justin Patterson, a 22-year-old unarmed African American man – whose segregated high school homecoming I had photographed – was shot and killed by a 62-year- old white man. This project, which began as an exploration of segregated high school rituals, evolved into an urgent man- date to confront the painful realities of discrimination and structural racism. I continued to document the town, focusing on the Justin Patterson murder trial. The country had just reelected its first African American president, Barack Obama, and the ubiquity of camera phones gave rise to the notion of citizen journalism exposing racially motivated violence. As the Black Lives Matter Movement and national protests proliferated, I was simultaneously trying to tell a complex story about adolescence, race, the legacy of slavery, and the deeply rooted practice of segregation in the American South.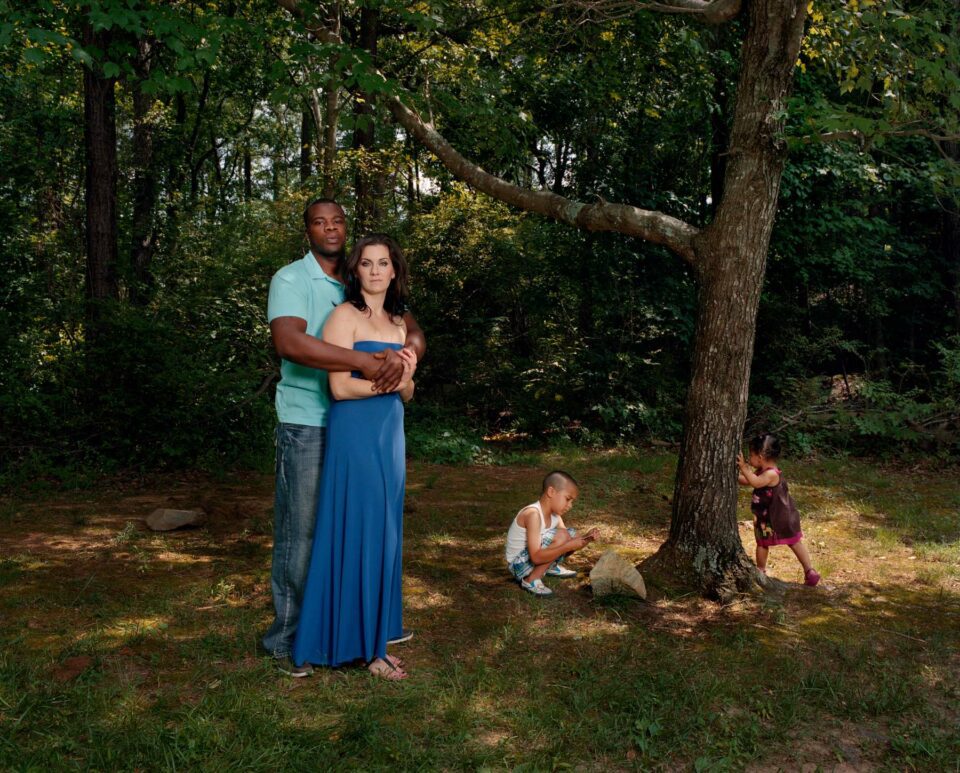 A: The project, of course, began with one letter, from a single student. In many ways, the series considers the ways in which younger generations, can, and are, liberating themselves from past traumas. To what extent is the series a story about the power of individual resistance?
GL: This story was able to be told because of the bravery of a solo individual, who wanted to push back against problematic societal norms; without that initial act of resistance, who knows how long it would have taken to fully de-segregate proms? Southern Rites became a story of collective resistance because of the personal and individual resistance of Anna. Young people, through their continued acts of protest, have the power to create collective change for their generation and future generations, which I find deeply inspiring.
A: How can we harness our current age of hyper-visibility to bring about an egalitarian future, addressing shared histories of oppression, segregation, and injustice?
GL: It's a much more democratic world today, because of smart phones and social media. We have become the most informed generation; everything is at our fingertips, and everyone has the ability to share their story publicly without depending on the hierarchy of print publications. I have always firmly believed in the power images have to provoke social change. The immediacy of visuals helps people to empathise in ways that text cannot – the reality of oppression becomes more difficult to ignore. We are witnessing this presently as we see a tragic war unfolding in real time through harrowing images disseminated through social media. Hopefully in this case, the awareness of the atrocities, helps mobilise aid.
A: Do you plan to visit Montgomery County again? How, and when, can we be satisfied that a project is "finished"?
GL: The last time I was in Montgomery County was 2018, when Stacey Abrams was campaigning to be Governor. Even when a project is technically finished, I never feel finished. My plan was to photograph the prom in 2020, but the pandemic affected those plans. I am hoping to go back this year. It will be a wonderful homecoming when the Southern Rites exhibition opens at the Atlanta Contemporary in the autumn. I can't wait for everyone to see their portraits in a museum.
---
Words: Kate Simpson
Southern Rites, Asheville Art Museum, North Carolina
1 April – 20 June ashevilleart.org
---
Image Credits:
1. Gillian Laub, Julie and Bubba, Mount Vernon, Georgia (2002, detail). From the series Southern Rites. Courtesy of the artist.
2. Gillian Laub, Keyontae, Lyons, Georgia, (2011). From the series Southern Rites. Courtesy of the artist.
3. Gillian Laub,Jacoiya and Chelsea outside the Black prom, Vidalia, Georgia (2011). From the series Southern Rites. Courtesy of the artist.
4. Gillian Laub, Anna with her husband and children, Atlanta, Georgia (2011). From the series Southern Rites. Courtesy of the artist.